monday and tuesday, i helped make over my cousin's daughter's room (she is 10) for christmas, and here it is!
here is the "before" shot:
i had greg paint her room this pale turquoise, and the ceiling was painted one shade lighter than the wall color...i love painting the ceilings in addition to painting the walls - it makes a big difference!
anyway, i came in and added these fun stripes, along with the big "Z" above her bed (her name is zoe):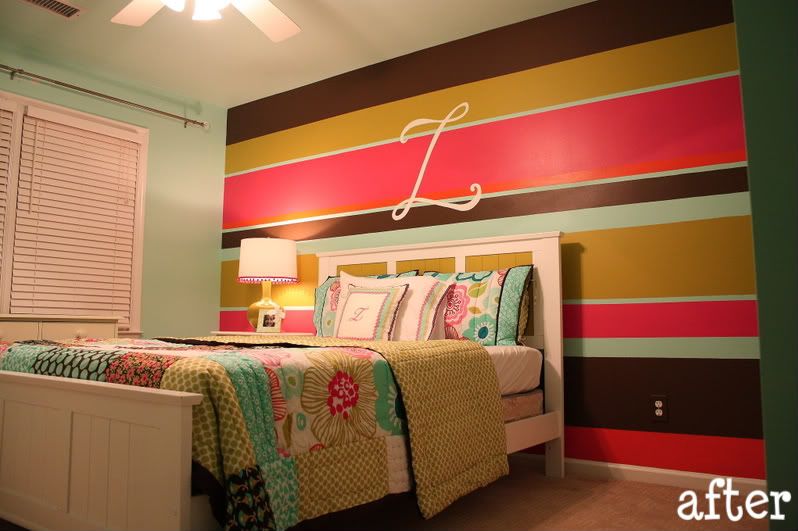 i picked out the colors for the stripes based on this great
PB Teen bedspread
. i also painted the bed white, with a chartreuse color inside the squares on the headboard. it came from
here
, and started out as unfinished wood!
before (and the first coat of stripes!):
and here is a better view of it now:
the colors are a little crazy in these photos because i didn't finish until it was dark outside, but you can at least get the idea. we also bought a great chartreuse lamp with a barrel shade (from Marshall's), and i added hot pink pom-pom trim to make it a little more girly.
there are also chocolate-colored drapes coming in, but they weren't there in time for the photos! bummer. anyway, i also added some chocolate-colored "chalkboards" with brown chalkboard paint from hudson paints. i replicated the shapes of the flowers on the quilt. there will be shelves installed above the dresser...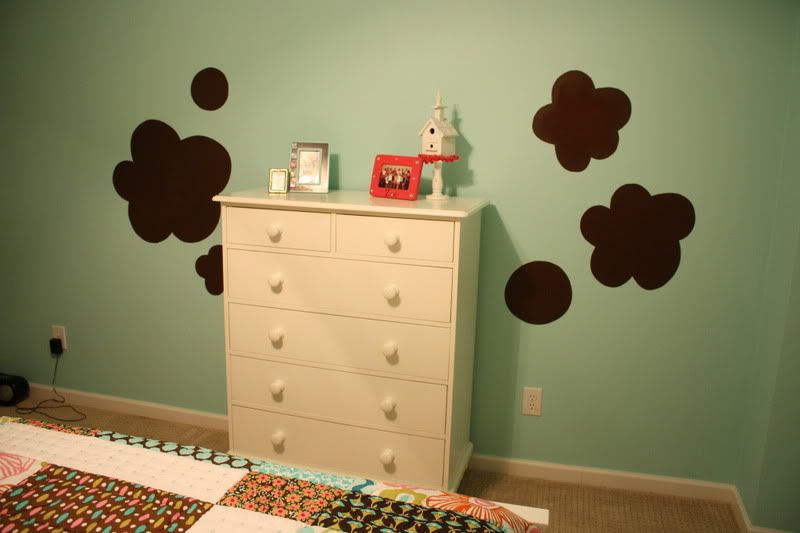 the paint's still wet in these photos! hah!