last week, i painted a tree in a nursery that is going to be for boy/girl twins! they are due around february, and i can't wait to see this room after it's completed - my client has some great decor in the works. i liked her unique color palette of cream/minty green/chocolate - a nice, different palette, and great for a gender neutral space.
here it is before: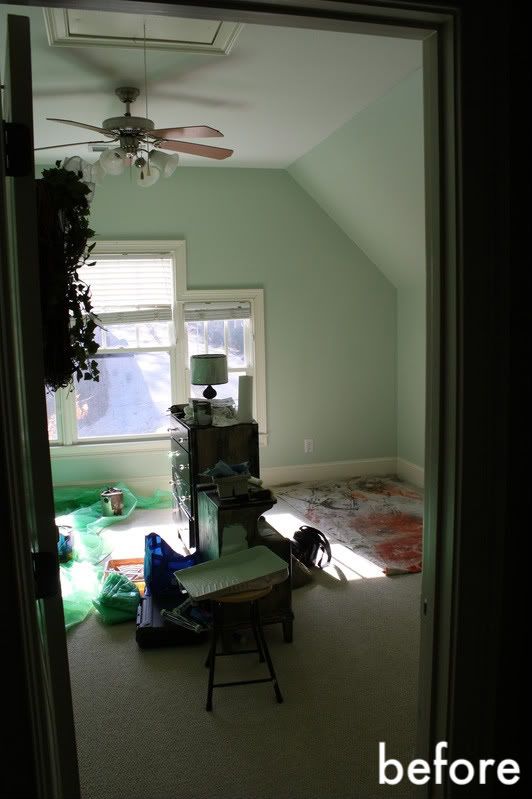 and, after:
i thought it would be great to play up the high, interesting ceiling lines, and try and use up some of all of that space! i like how the tree is on both the wall, and the slanted ceiling.
my client asked for the multi colored leaves (boy leaves and girl leaves, if you ask me :) ) , and the little monkey. we both liked his little belly!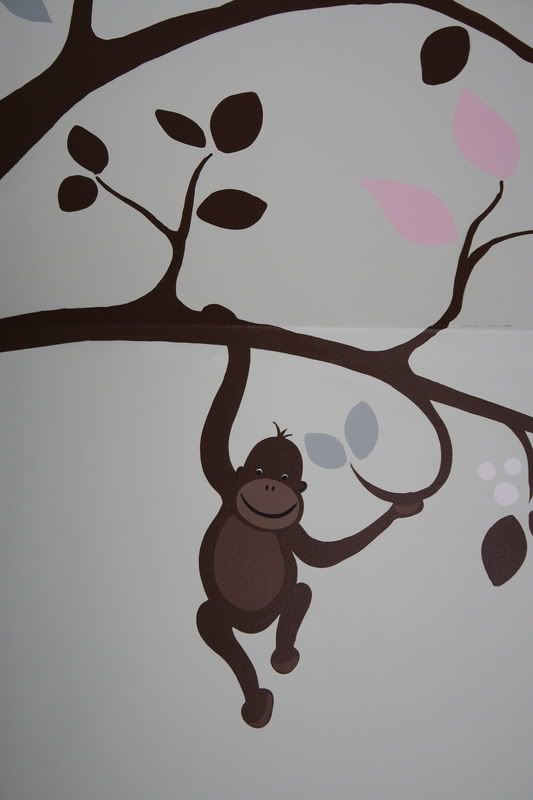 he needs a name...
and you know i had to throw some perched birds into the mix...
and one on top of the closet door: