in my life, procrastination on one project means another project gets done. i guess this is good? heh. friday evening, i was procrastinating in finishing up some portraits i was working on, and ended up painting the back of our front door turquoise. i've had the paint for months, and have been planning to do it for a while, but hadn't gotten around to it...anyway, here she is:
before:
(oh, i also changed things at the landing where the stairs are...i'll blog a bit about that later in the week...)
midway through...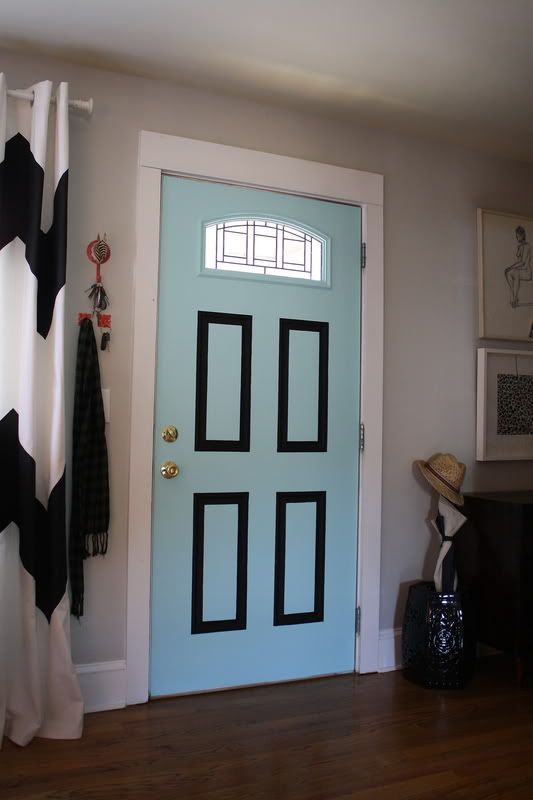 and, she's done! it's a fun little shot of color in the room, and i like the black on the door with the black on my
chevron curtains
...i didn't do the trim around the window, because i wasn't sure that i wanted to draw the eye up there at all, but i may go back and paint it at some point.
i love doing things like this with paint (obviously) because it's free and easy, and makes a great little surprise when you come in...unexpected!