after my computer debacle, our internet decided to not work for a couple of days. convenient timing, right? oh well!
here is a dresser makeover that i completed earlier this week. it will be used for a little girl's room, where the mom is doing a girly hydrangea fabric that has a blue background with pink flowers. i think this'll be the perfect addition, and she saved it from the dump heap!
here it was before, in it's green '70's look: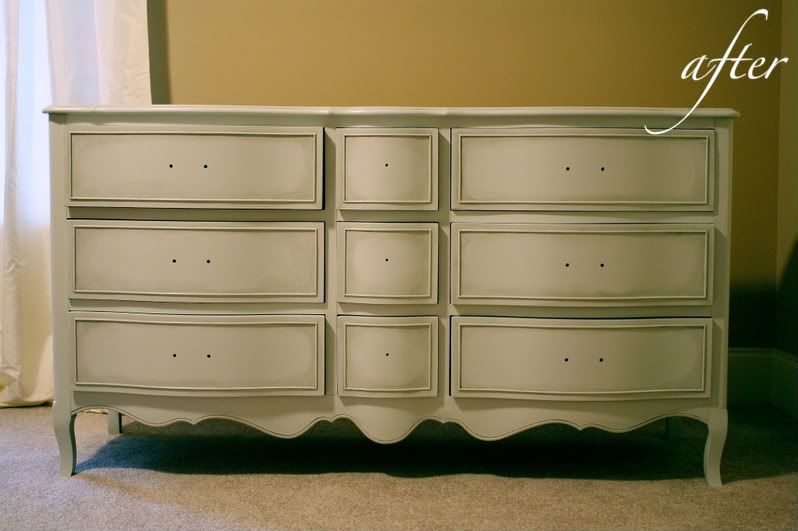 i did a basecoat of "pale smoke" by benjamin moore, then did verrrry light grey glazework on the drawers and bevels to highlight the feminine curves and lines of the dresser.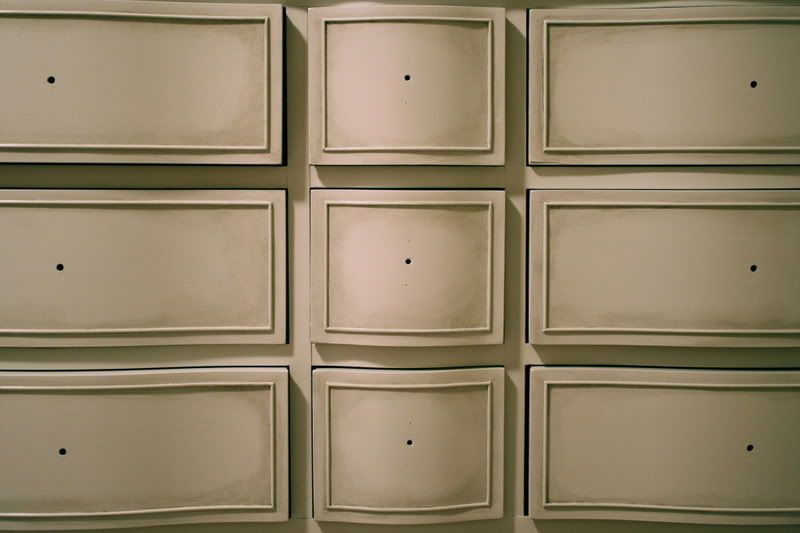 she is going to use the same hardware that was on the piece originally, but most likely have it refinished to an antiqued silver...so feminine and sweet.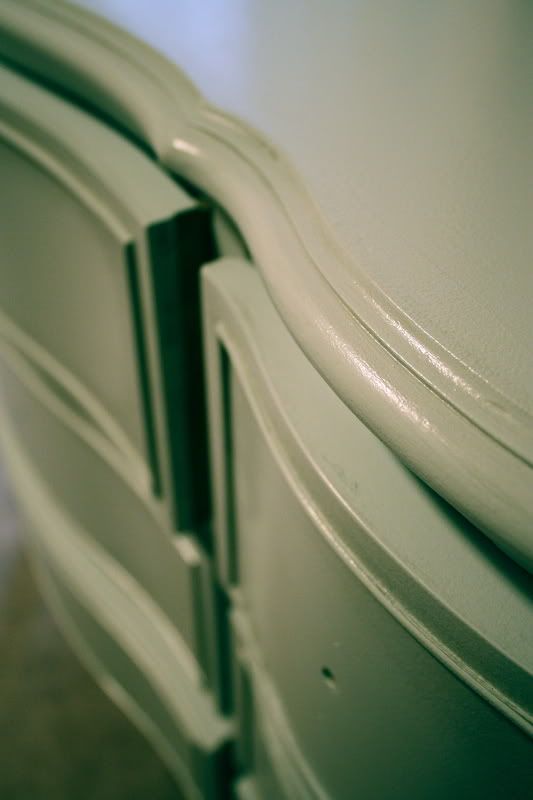 have a nice weekend!