my computer is back home and...cross your fingers...working great...
i'll be back tomorrow with a new project, but for today, i wanted to share this great photo that one of my client's husbands took of her and the tree
i painted in their nursery
. isn't it cute? i love having creative clients...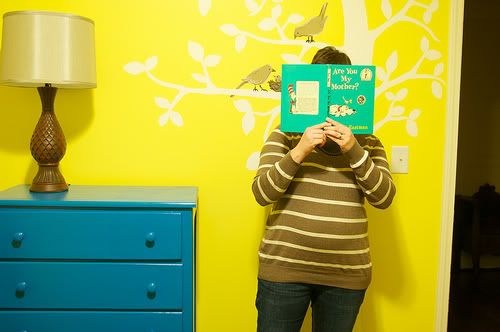 (thanks to amber and rusty for letting me share the photo!)