as i mentioned before, my project the week of thanksgiving was to help transform a teenage girl's "new" room. we did the
"woods" wall
, and i also painted 3 pieces of furniture: a bed frame (i will show you this once it's fully reupholstered!), a desk, and a dresser. i can't wait to see this room all come together...
...
first up, i found this dresser at a thrift store, and it was the perfect fit for what my clients had in mind for this room. the only problem was that it was a little banged-up, and needed a paint job desperately!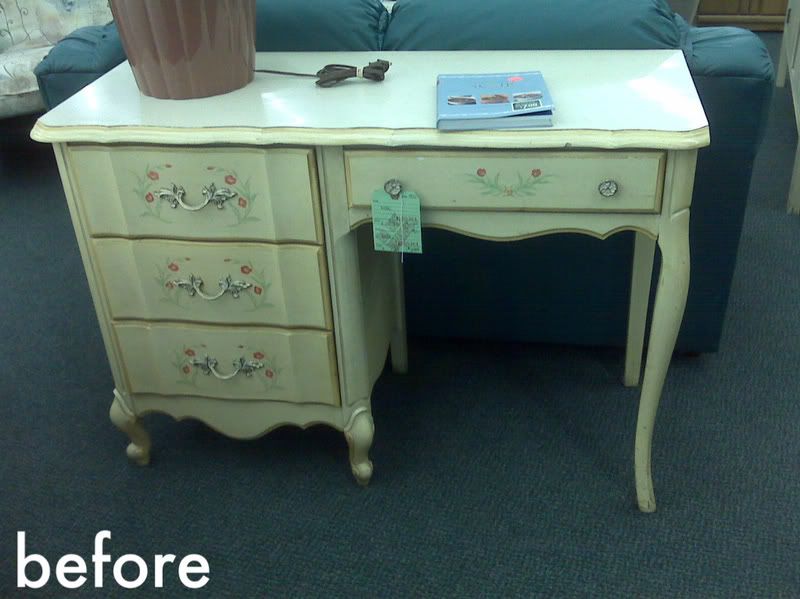 as you can see, the lines are perfect for a feminine space (that leg to the right just kills me with its cuteness). i did some patches and sanding of bumps, and she came out as good as new.
my client found some new (awesome!) hardware that matches her space much better, and i love the contrast of the nouveau-esque brass hardware with the feminine lines (and color) of the dresser.
we wanted a lacquered look, and i think the glossy finish i used pulled it off nicely!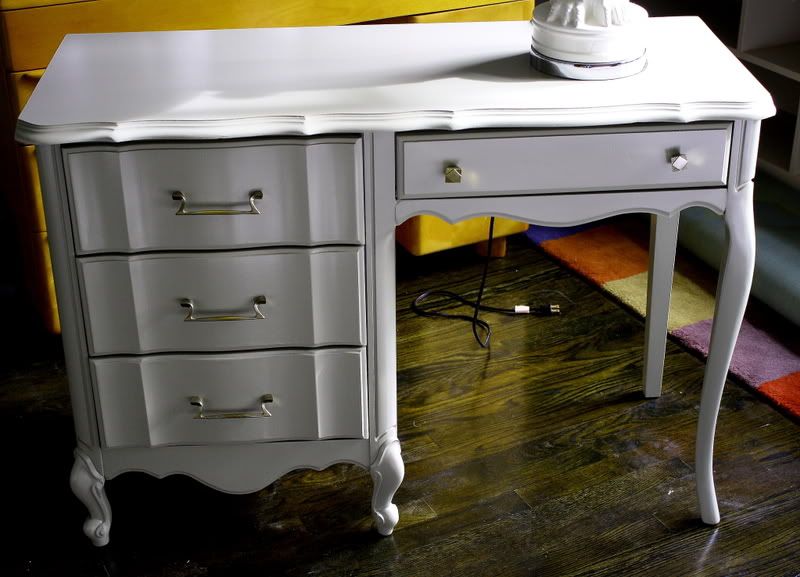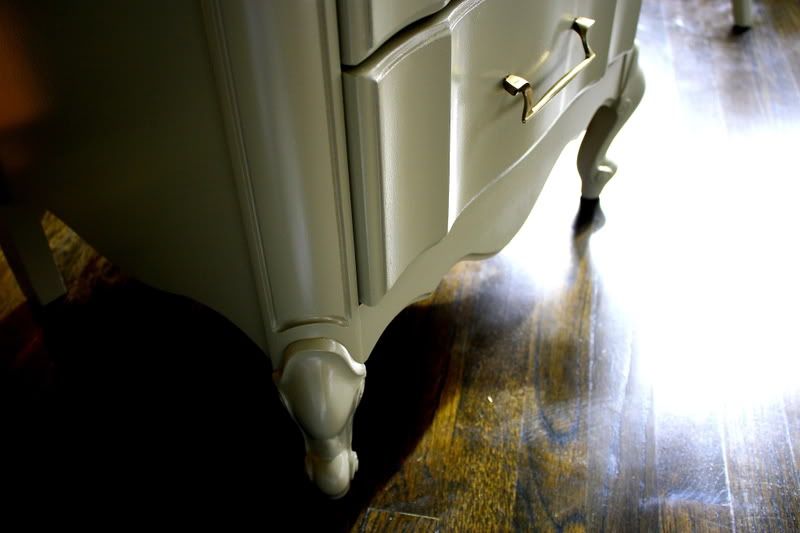 next up, was this dresser that my client already owned. it was fine for their needs, but it needed a major facelift. lots of the wooden panels were chipping, and there were scratches galore, so i did a lot of repair work on it.
(super-dark "before" photo, sorry)
i adore the new look. those vintage club-shaped pulls and knobs are perfection, if you ask me. she bought all of the new hardware at
eugenia's antique hardware
here in atlanta.