my friend molly has my affections for blog crush right now. it's fun to see someone you actually know posting their home, home decor ideas and projects on the internet (it makes me feel better about doing it, too. hah!).
anyway,
molly and her fiance recently did a framed silhouette project
inspired by my boyfriend, jonathan adler. their projects are always so well-thought-out and work like a charm. check out her blog for more, but today, check the silhouette project. if you are scared to hand-paint a silhouette, this is your project!
their inspiration was from this photo, which is in jonathan adler's book: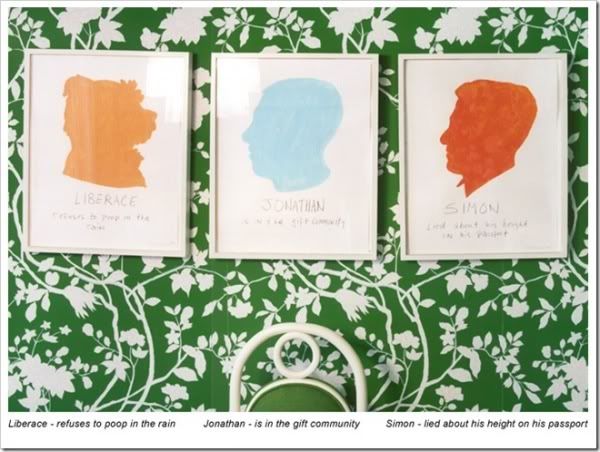 part of molly and taylor's project in the works (i always enjoy a project that involves spraypaint, you know. and, this is great, because this way you won't have those pesky brush marks):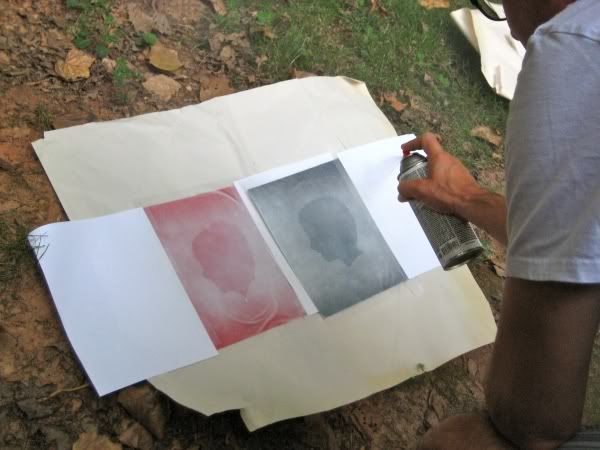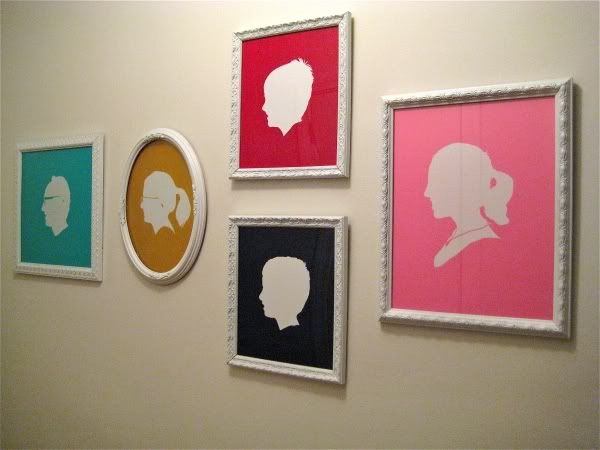 final product! so cute! and as a bonus: taylor's kids have the coolest names ever.