earlier this week, i painted an antique refrigerator...brooke rescued this refrigerator before it was headed to the goodwill pile (from her in-laws, so it was a family piece), and she had a vision! we used inspiration from the
restoration hardware catalog
, and i really kind of just played with washes and finishes until we came to a place that felt right for the piece. i wish you guys could see the rest of the room that this piece is now in...it's really beautiful! brooke has great taste, and i can't wait to show you the piece once she has it all decorated. :)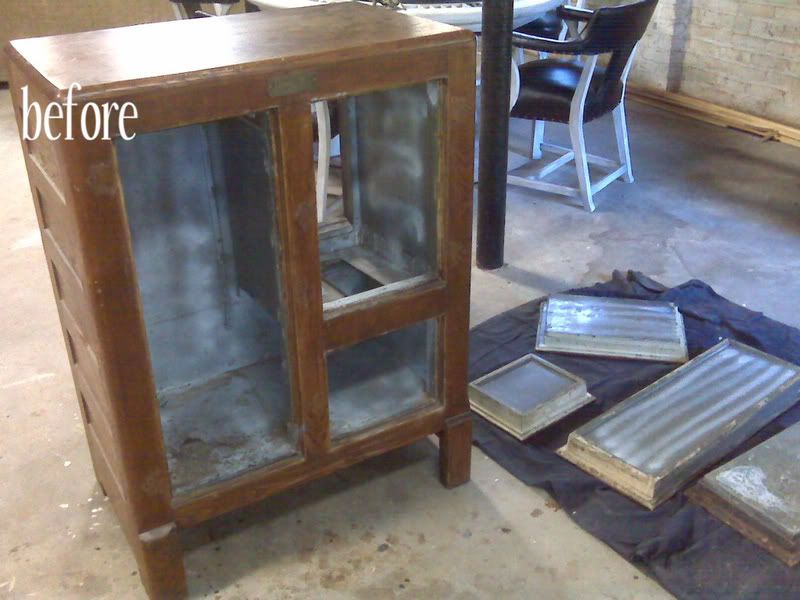 as you can see, it's a really cool piece. it had great potential, but the current state was not-so-good. the inside had been spraypainted at some point, and all in all, the piece was a little yucky.
i did about 5 different washes on it...including a "blackened bronze" wash, that you can see if you look closely.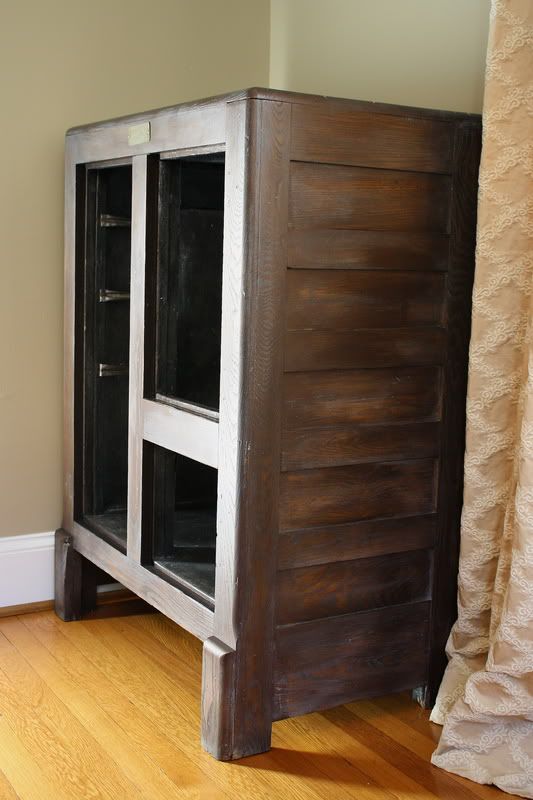 i also did a new finish on the inside, which was metal, and in need of mooooore than a little attention. there were 3 layers of paint used to make this finish, but we thought it turned out really nicely. metallic and fresh, but still "vintage" and worn-looking.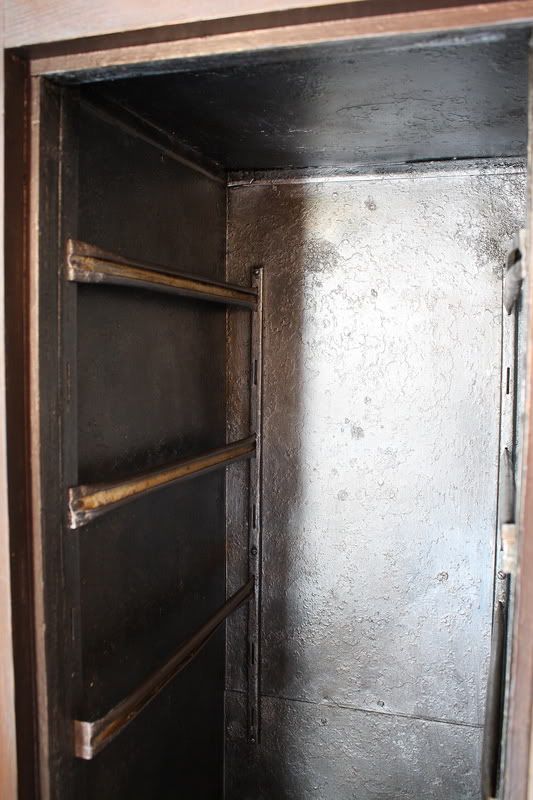 those little metal poles will have the original wire shelves put into them to hold the dishes, etc. the shelves are the icing on the cake - i'll show them to you guys later.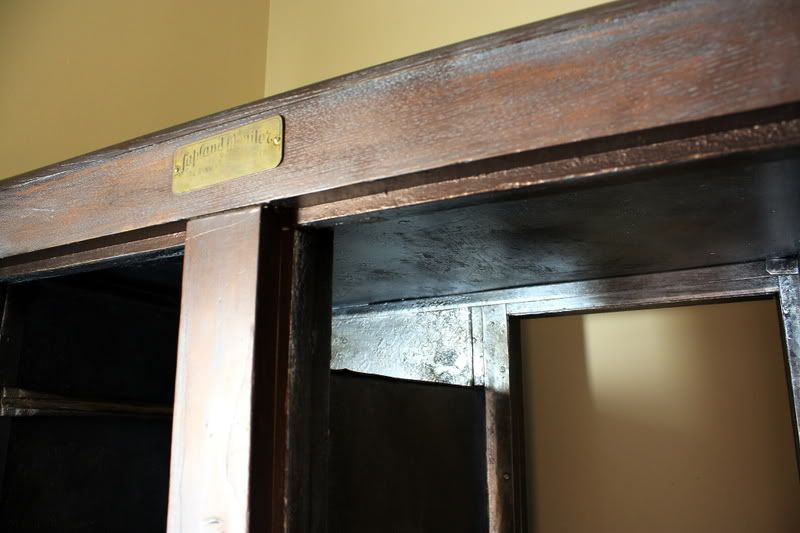 she will be using it as storage in her dining room for glasses, dishes, etc. i'll be sure and show you guys when i get a photo of everything inside!
oh, and that back area with the hole is going to be filled in, too. we removed that door to paint it, and didn't get to put it back in for the photo...anyway, it will not be a gaping hole!