...my title is so hilarious. the older i get, the better i am at puns. my computer is fixed, an i'm back on the blogging train.
anyway, last week, i had the privilege of working on some really great pieces for some really fun and creative people! too bad my computer was broken, because i had so much to share! anyway, first up, is this fun wall scene that i hand-drew, then painted.
this room is for a client's teenage daughter, who is getting a new room makeover...
before: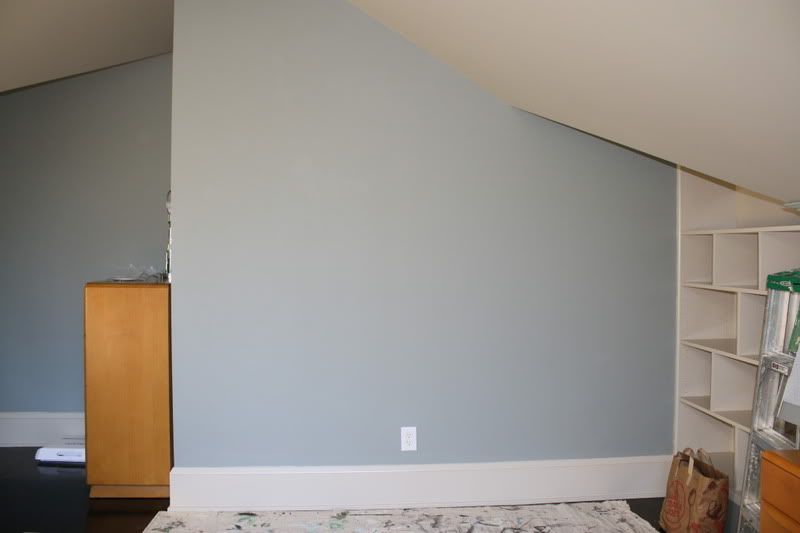 after i did some drawing...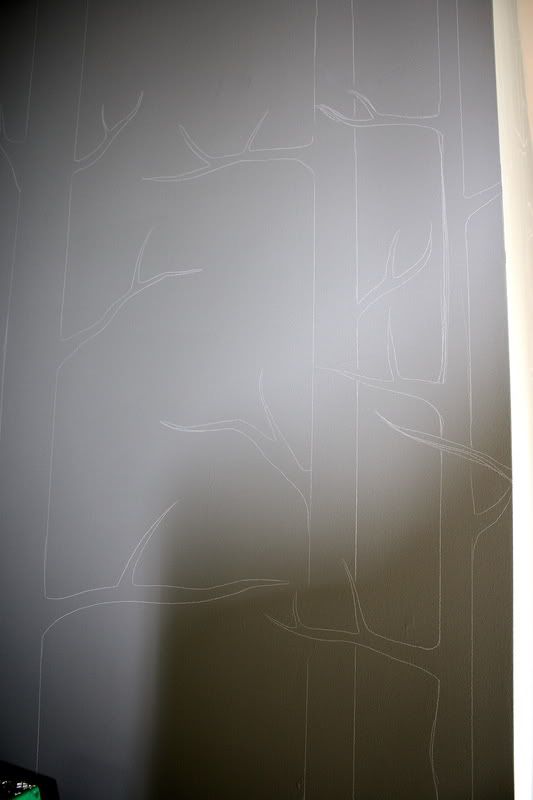 after: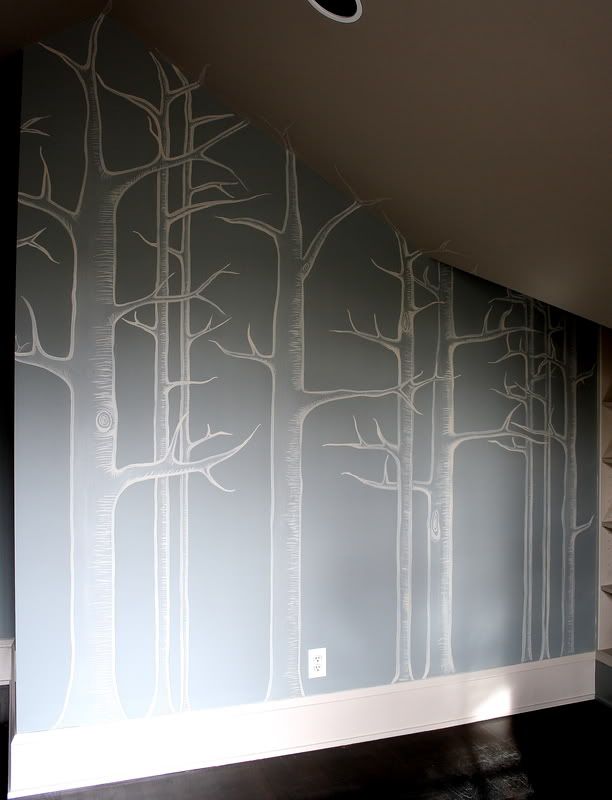 i wanted them to have a similar look (sketchy and "drawn"-looking) to the cole & son paper, but more organic (as they go off the top of the wall, onto the ceiling!) and natural.