hello.
sorry i didn't blog yesterday -- busy, busy 'round here. anyway, i thought i'd share a little table makeover i completed this weekend...
megan had this table already, and wanted to give it a new look for her future baby's nursery: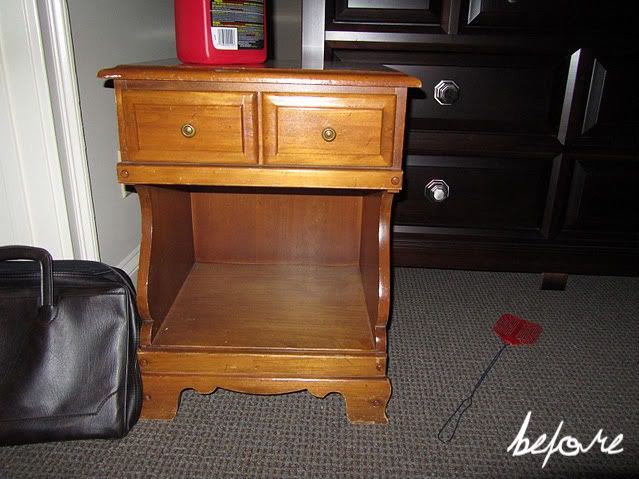 such a great way to take pieces that you still have, but aren't using, and make them useful again -- rather than buy new things.
the knobs are from anthropologie (i snatched them up a couple of years ago, and they've yet to be used!)