i only bought it out of neccesity, but it bothered me that the base of it was silver, and all of the other hardware in our bathroom was "oil-rubbed bronze". so, i did what i always do, and painted it. this time, when
i painted the bathroom a dark bluish-blackish-grey
, i painted the base of the cupholder the same color.
yesterday, i switched out the cup that it came with with this vintage bird juice glass i recently found at the thrift store, and i just thought i'd show you guys the new look: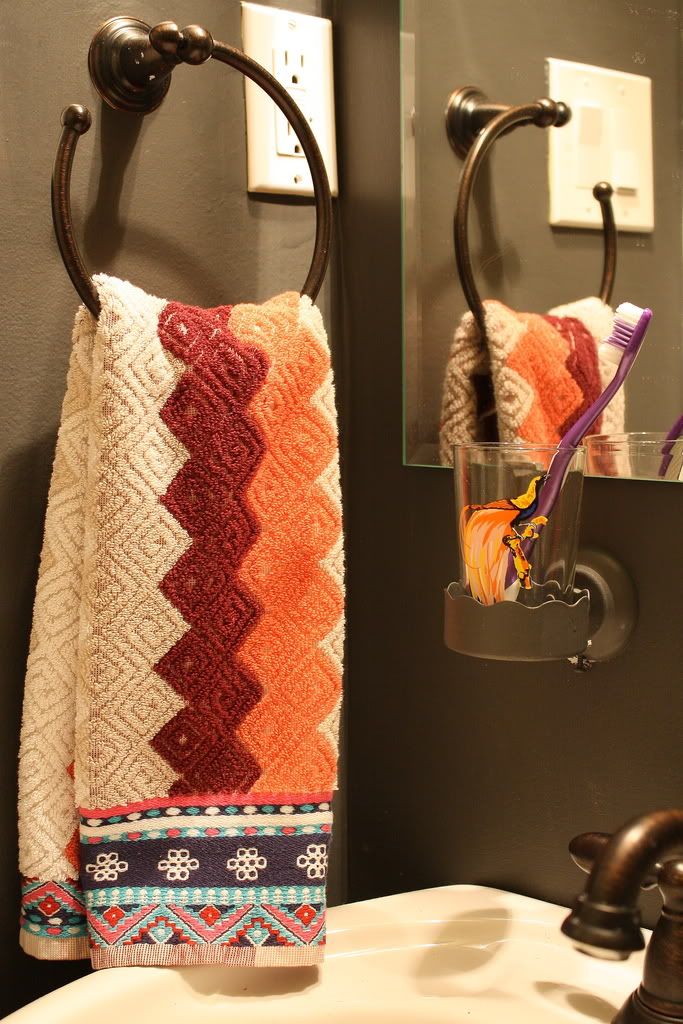 the towel
is from anthropologie. and, speaking of that store, when i was there, i almost bought their
clear toothbrush
, because i really HATE the unsightliness of the neon toothbrushes in a bathroom. however, it looked a little painful on the gums. has anyone bought and tried this toothbrush?