last week, i did a few furniture makeovers for a client (one was the mirror i already showed
here
), and i wanted to share a few more with you.
walt found these wonderful wooden chairs at a yard sale, and envisioned them painted a glossy black with new upholstery.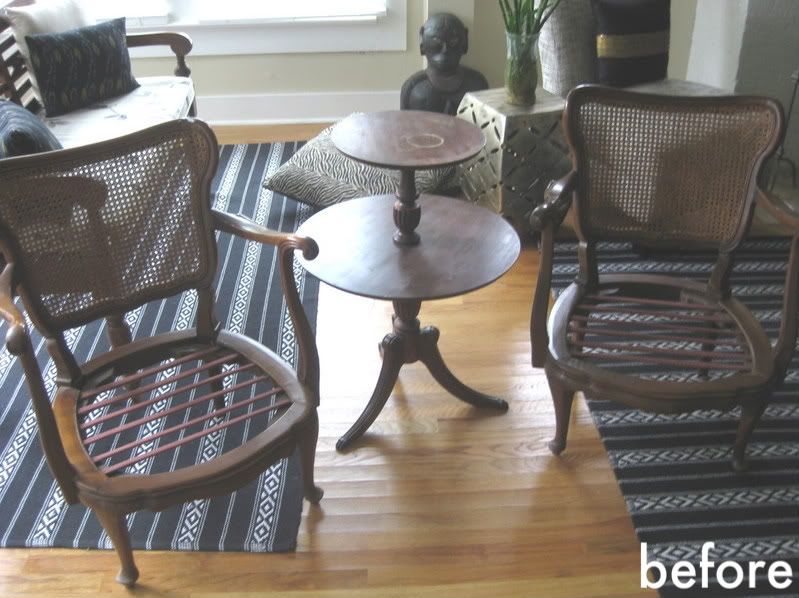 the cute little 2-tier table was another yard sale find that i transformed as well...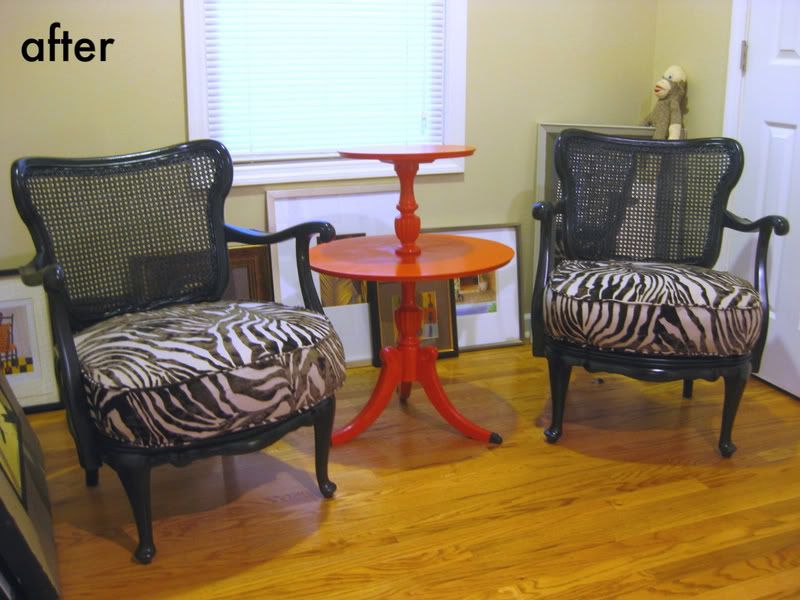 (he'll be hanging all of that artwork up behind them...cute, huh??)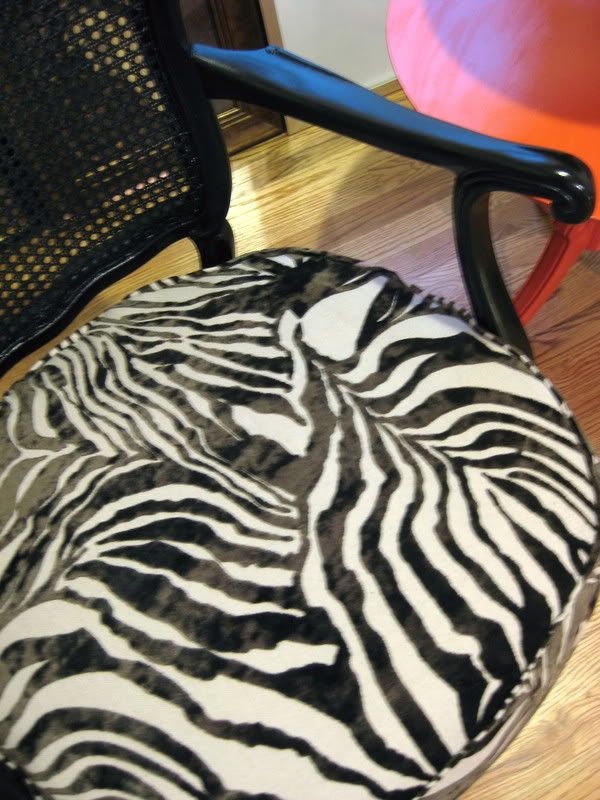 don't you love the new combo? so chic, but done in a thrifty way. he found the fabric at
forsyth fabrics
, here in atlanta.
and here is the little table - newly painted a glossy burnt orange. it was raining, so my photos are kind of dark and hard to see, but hopefully you can kind of see how i did the little metal feet in a high-gloss black as well. this was walt's (client) idea, and i thought it was great. those little feet that are on antique furniture deserve to stand out.