i really don't like the words "faux painting" because i feel like they denote ideas of cheesy sponge painting and weird plaster (though, sometimes i do like faux plaster work!). however, faux painting techniques can really be used for the chic decorator's benefit - if you use them the right way.
sometimes, i do small jobs like this that i don't post here, but i thought i'd post these two that i did yesterday for a client, so you guys could see that faux painting doesn't always have to be cheesy! brooke (who i painted
this
and
this
for) had these two frames that needed to match her house a little better.
this first one was a little too "tortoiseshell" for her style, and it hangs by the front door: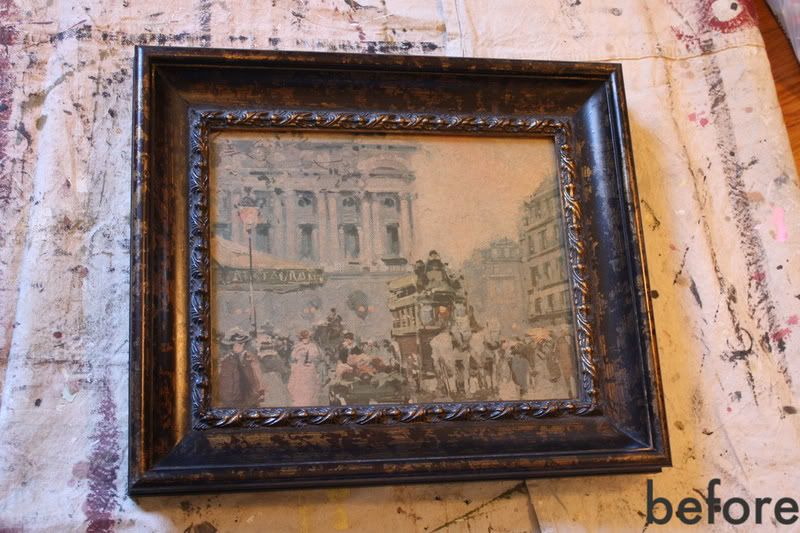 i did similar painting styles on this frame as i did to her vintage refrigerator, just with a little more "patina" on the edges of the frame:
and, just for a reminder, here is the refrigerator i painted for her, which is a new china storage spot: (so you can get an idea of her style)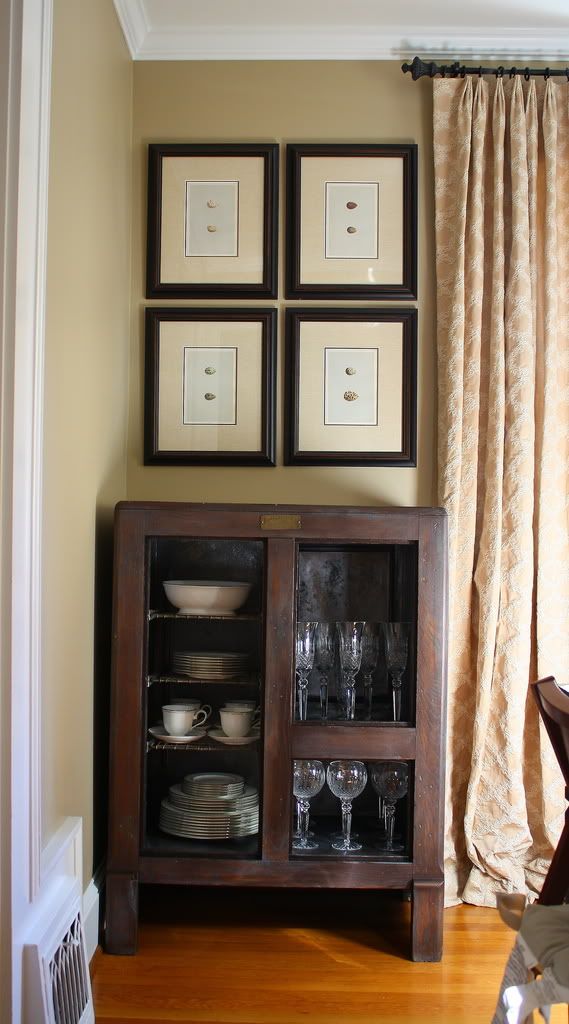 i also painted this mirror, which was just too bright and brassy for the space:
before:
and, here is a photo of a corner of the frame, so that you can see the detail of what i did. i added a few layers of bronze, brown, and silver, to calm down the brassy/orange tint, and give it a more subdued, worn metallic feel: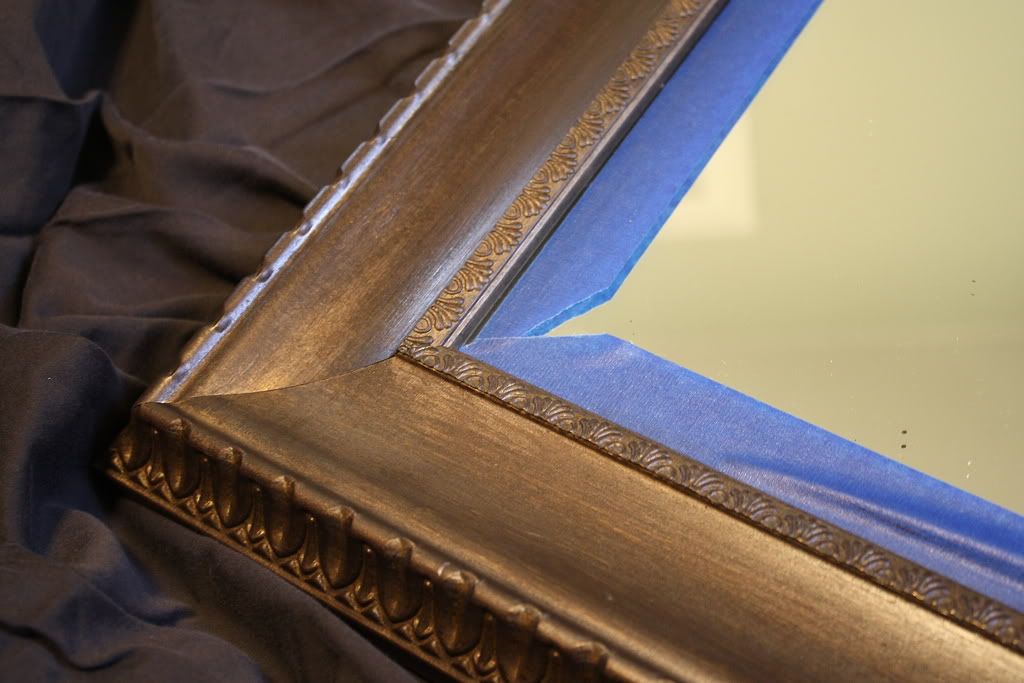 p.s. photobucket changed their layout and a lot of the styles of the program. it's really difficult to write blog posts now - here's to hoping they change it back. i wanted to add more photos, but writing this post took forever in itself!