i mentioned last week that i did
a few pieces
in hillary's apartment, and i'm going to show you guys another one today.
hillary had a standard, run-of-the-mill, free(!) coffee table that needed a little updating. it was slightly damaged, and the dark wood was not doing the job of softening the look of
her cute place
.
here it was "before"
and, after: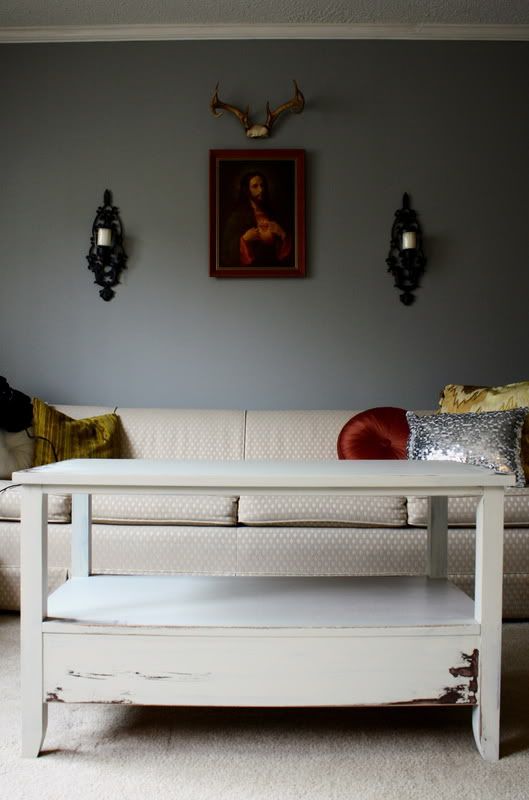 now, here comes the fun part: hillary and her friends have some sort of cute little secret thing, where they all associate with a certain animal. she wanted the animals painted on the coffee table, and i promised her it could be done in a tasteful way. so, here's my result: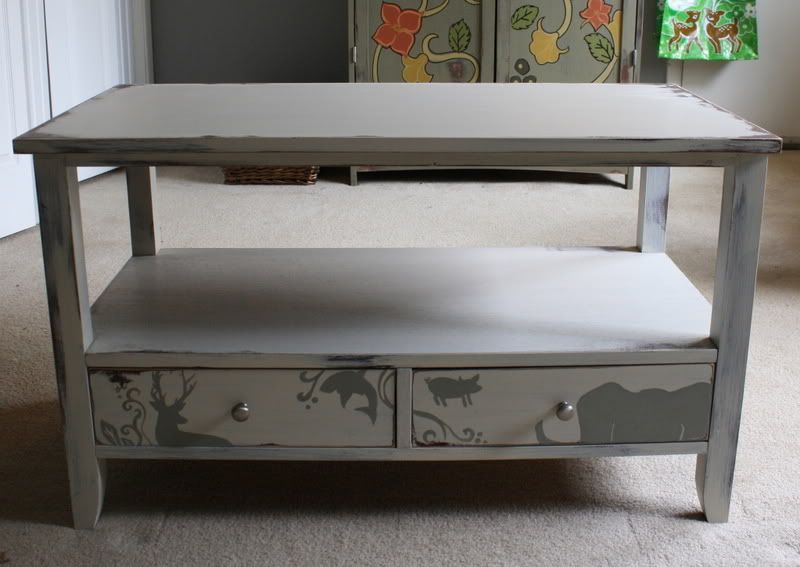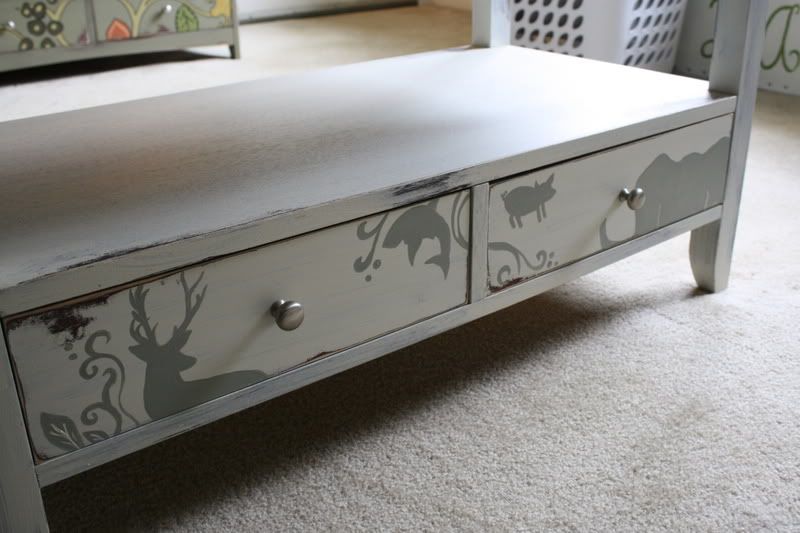 i just freehanded them on, in a silhouette style. i added the swirls, leaves, and dots last minute, because i thought it needed something to tie it all together.