hey! sorry i was so very bad about blogging this week - i literally feel like all i did was paint, email clients, paint, come up with new painting ideas, and go to a
hanson concert
. true story. but i love every second of it. being extremely busy is my favorite thing!
anyway, i wanted to show you guys a sweet little treasure that i found this week at one of my favorite thrift store spots. it was only $10. i'm pretty sure that it was brand new, as it still had the plastic on parts of the seat. but, the arm on the right side was in pretty bad shape, so i just simply removed both arms and voila! new chair.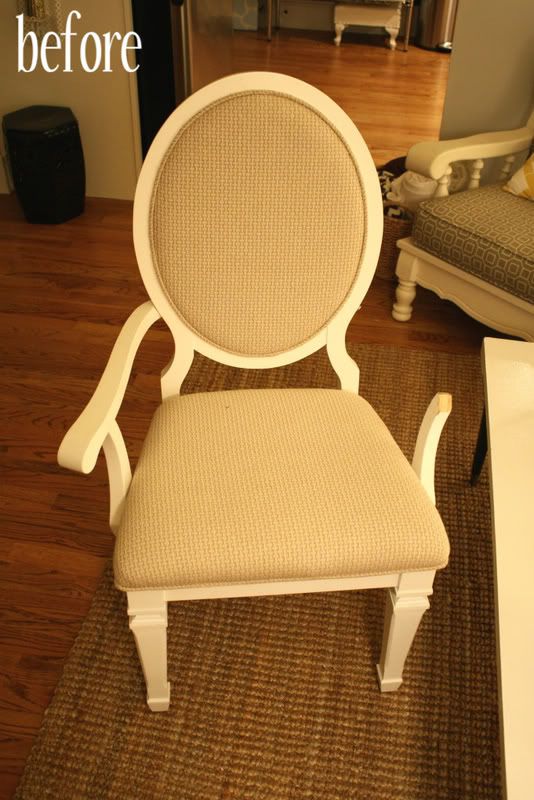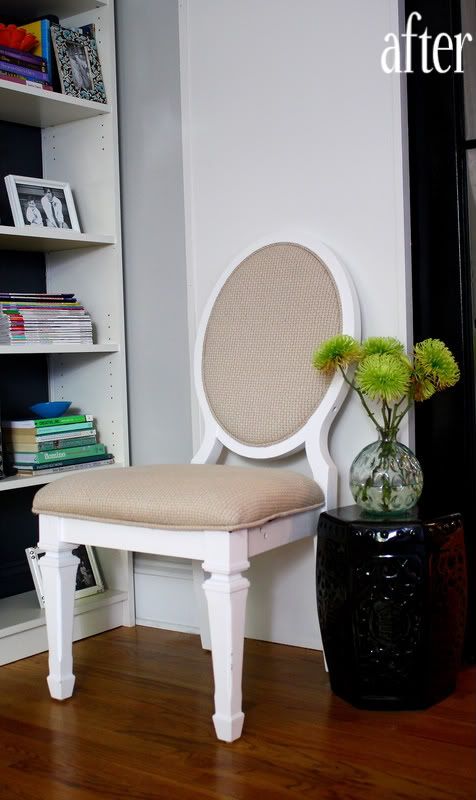 1. i might replace the fabric at some point,but i don't mind the tan weave-look that is going on here...plus, i think the cording is nice.
2. i'm throwing those flowers away now...after looking at this photo, it's safe to say they're dead.
have a great weekend! :)