when walt, my client, first contacted me, i knew this project was going to be right up my alley. he sent great "idea" photos, telling me that some of his favorite inspiration was
missoni
and the
quilts of gee's bend
. he had a standard ikea mirror that he envisioned as being more of a focal piece, and that's where i came in...
here is my end result: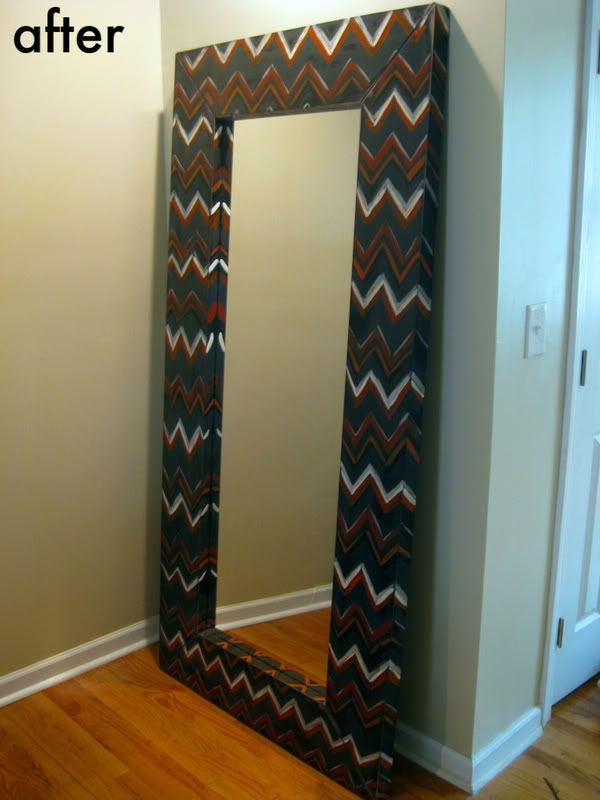 i wanted to do something that was sort of in-between missoni and the gee's bend quilts, so i did a loose zig zag pattern, that replicated a folk art feel.
i also had this awesome painting as inspiration (the red-orange color on his chair was my inspiration!):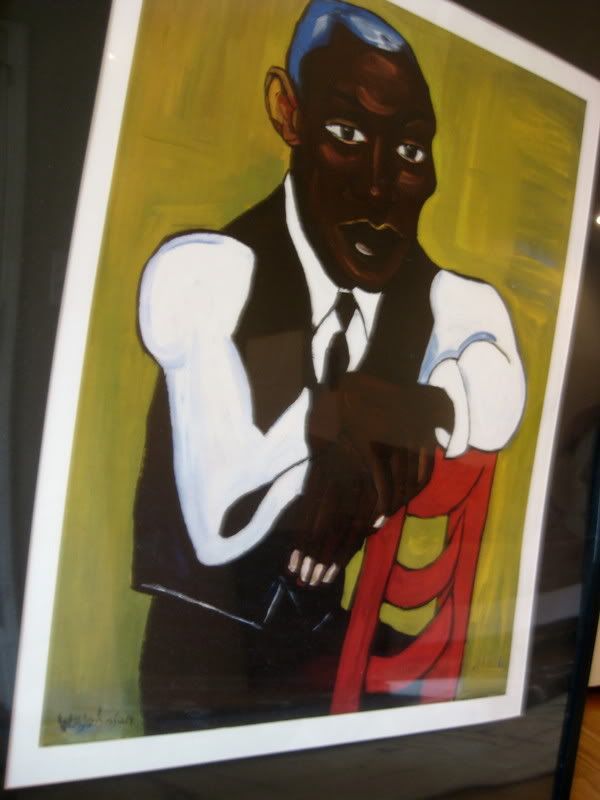 here's my color pallette! yes, i accidentally dropped a little grey into the orange...i love setting out my colors before i start something, to create the palette for the piece.
here it is before i distressed and glazed it. walt's bedroom is going to be primarily blacks, greys, oranges, etc. my kind of color scheme! anyway, i did the zig zag print so that it was even, but still had a "hand done" feel:
after i painted all of the stripes, i let it dry, then came back in and did heavy distressing and glazing, so that it would have a worn-in look: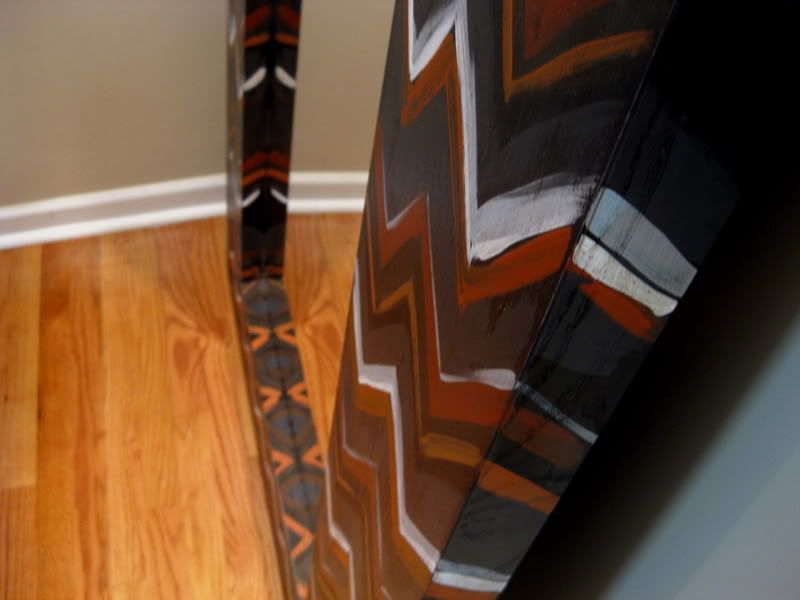 i did a few more pieces for walt, so stay tuned for tomorrow - i'll share them with you!