yes, you read that right. last week, i made over a vintage poker table! it was a really cool item to transform, and i had fun doing it. brooke has a great sense of style, and her house is really beautiful. our inspiration was a white/grey-washed wood look, and i think brooke was happy with the results.
this poker table was inherited from their family, but the finish needed restoration. brooke and her husband just didn't have the time to complete it, so, enter: me. :)
here it is before i got to work on it - the table had been halfway sanded down from it's original stain, so i sanded the rest of the black finish off of the top, so that we had something totally fresh to start from: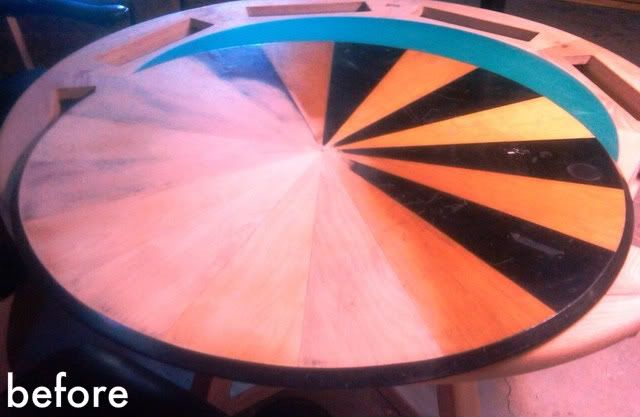 and, here is the poker table without the top on it, so you get an idea of the finish that was on it, too. all the cute little poker chip holders were removed when i took this photo, too, but you get an idea. i have no idea how to play poker, but i loved the little vintage poker chip holders with their individual ash trays! very mad men-esque :)
after i sanded everything completely off, i did the first coat of whitewashed grey onto the "white" parts of the poker table top, then i taped off the parts for the black paint. this took a while, but it was kind of fun. i thought this was a tape job that my dad would be proud of. dad? are you proud?
then, i was ready for the black. i pressed that tape down SO hard, and prayed to the heavens that my black paint didn't bleed...and it didn't! amazing.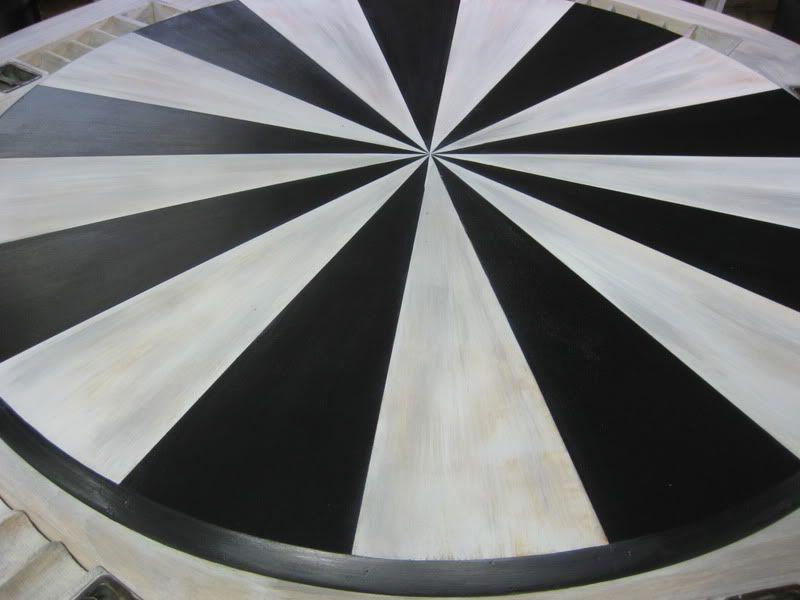 next, i went back and did all the grey wash on everything.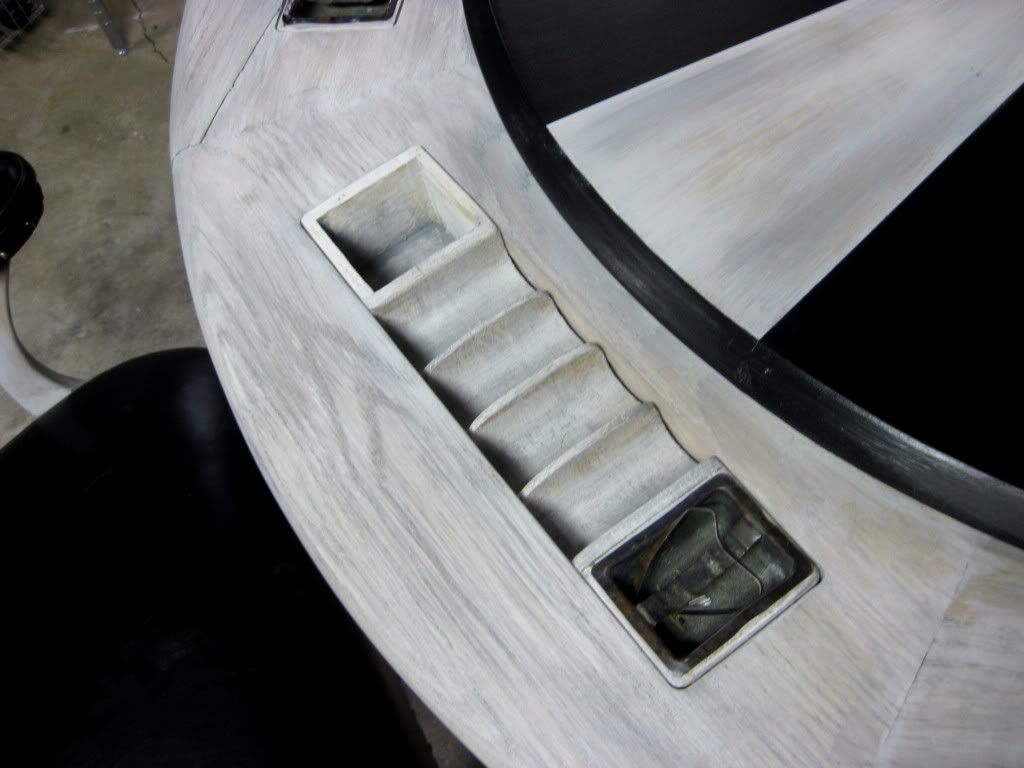 we liked how the grey glaze that i made seeped into the wood...
(see the cute little individual ash trays? hehehe..)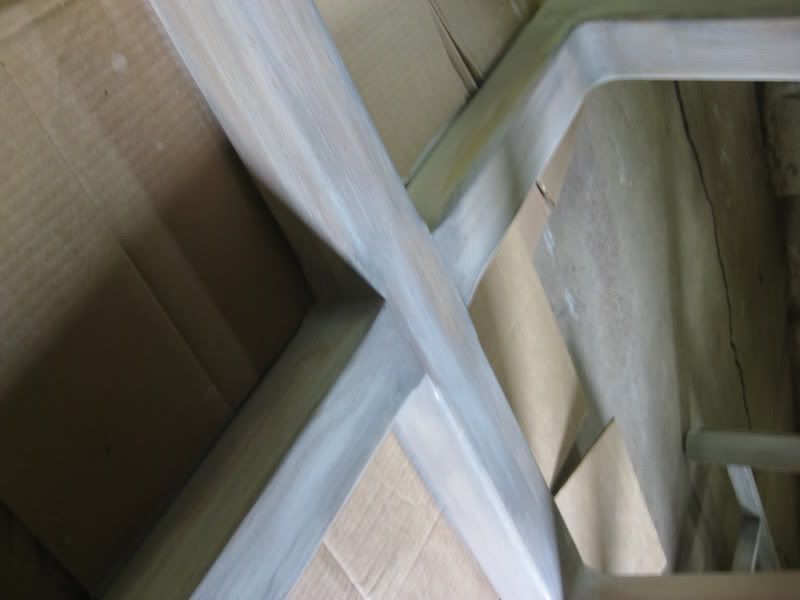 here is the bottom of the table..i just thought the "legs" of the table were really unique!
and here is the whole set - i also did 4 chairs. isn't this a great piece of furniture? i'm really glad that they had me paint it! i painted in their un-finished basement...don't worry, this isn't their living conditions ;)