last post
, i wrote about how i was trying to make my own decorative paper mache zebra,
a la this one at anthropologie.
i finished him this weekend, and i love the way he turned out. i'm doing this project for my stepbrother and sister-in-law's baby boy's future nursery. i plan to share the progress of the nursery with you guys (they're letting me help decorate and paint, woo hoo!), so i thought i'd start out by sharing the completed zebra!
i left off with mr. zebra drying after i applied the paper mache, so this morning, i went in and added some ears and hair. once again, jordan's trash saved the day! hah! i was going to search the house for some cardboard (this project really has been pretty much ALL recycled items for the supplies), but it was an easy find when i noticed jordan had put his cereal box next to the trash this morning. perfect for zebra ears.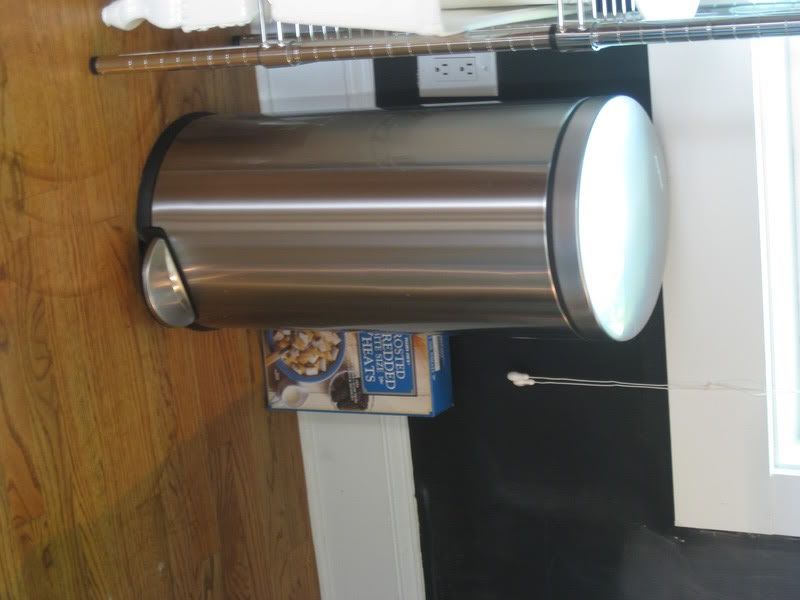 i drew out a zebra ear, then cut it out with scissors.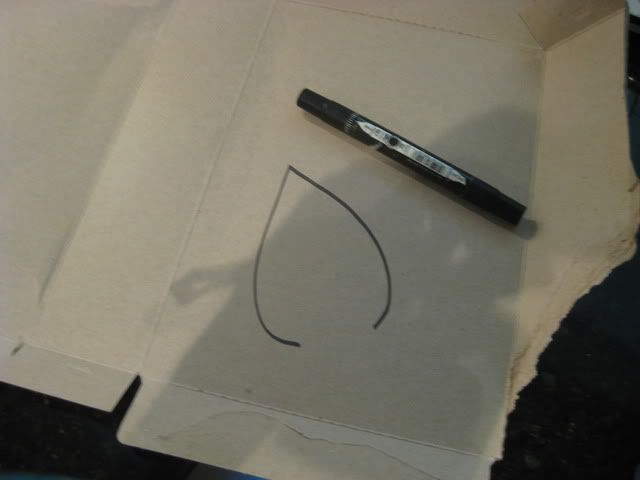 after i cut out the first ear, i used it as a template for the second ear - so that my zebra ears wouldn't be mis-matched.
i glued his ears on with a hot glue gun, then it was time for the hair. i wasn't really sure what i was going to use for hair, but my overflowing craft drawers came to the rescue on that one. i had these old toothpick things
from another project
, and i figured they'd be the perfect thing to use for his hair. i used hot glue to glue them on, and just held them in place while the glue dried.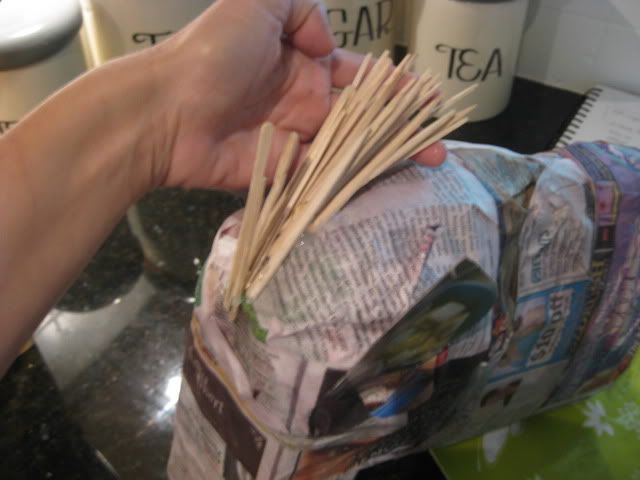 after everything was dry, i used black spraypaint to spray his hair black. i knew it'd be pretty impossible to get all those spikes painted with a brush, so spraypaint it was (and obviously it has to be done before you do the rest of his stripes!)
after THAT dried, it was time for his stripes. i painted his entire head white, then just kind of freehanded stripes on. i didn't want him to be "perfect" so a freehanded look was fine by me. his ears were also painted black, along with his snout ;)
i went and got a wooden plaque from michael's (really the only item i had to buy for this whole project), and spraypainted it orange. i painted a scalloped pattern on the front, and added a hook on the back so that we could hang it later on.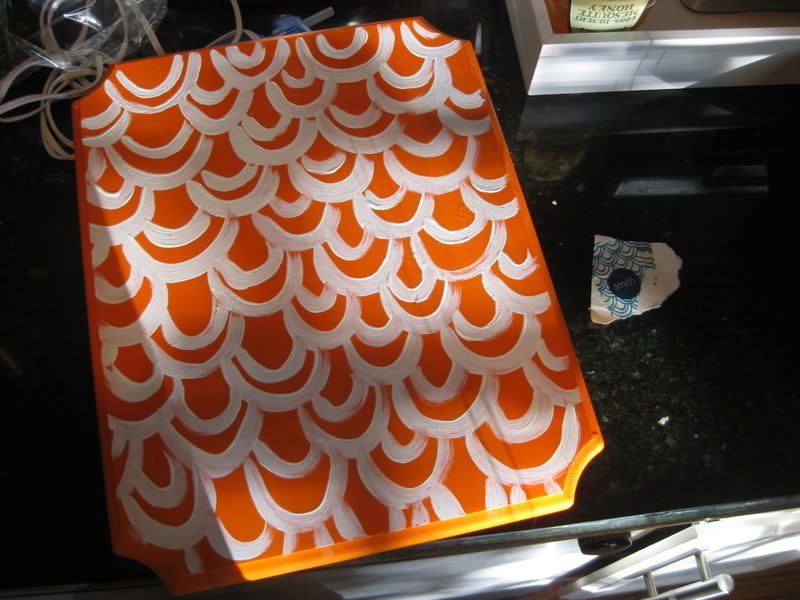 the little hook was from michael's too - in the frame section.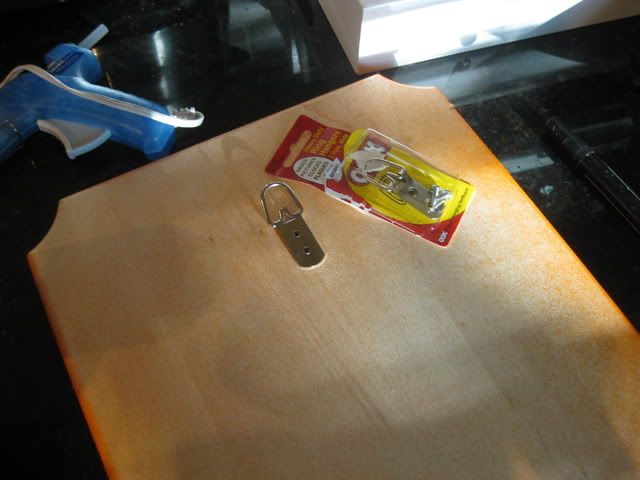 mr. zebra is pretty light-weight, so i just hot-glued him onto the plaque! i used a lot of glue, and he seems very stuck. :)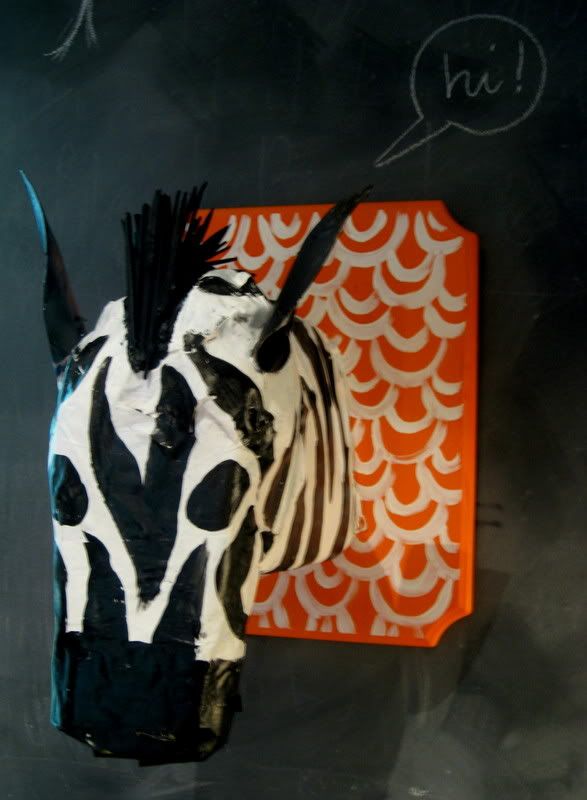 ***
all in all, this project was not totally easy, per se, but if you are a crafty person, you can probably tackle it! i had a blast doing it....perhaps next ill make a deer....or a buffalo....or a moose...hmmmm. anyway, i really look forward to sharing the progress of our nursery project with everyone!