the other day, i came home from work (painting), settled in with my computer for a little while, then got a second wind and decided to paint my bathroom. i've actually been wanting to paint it for a little while, but somehow the energy to do it came wednesday evening. it started out like this: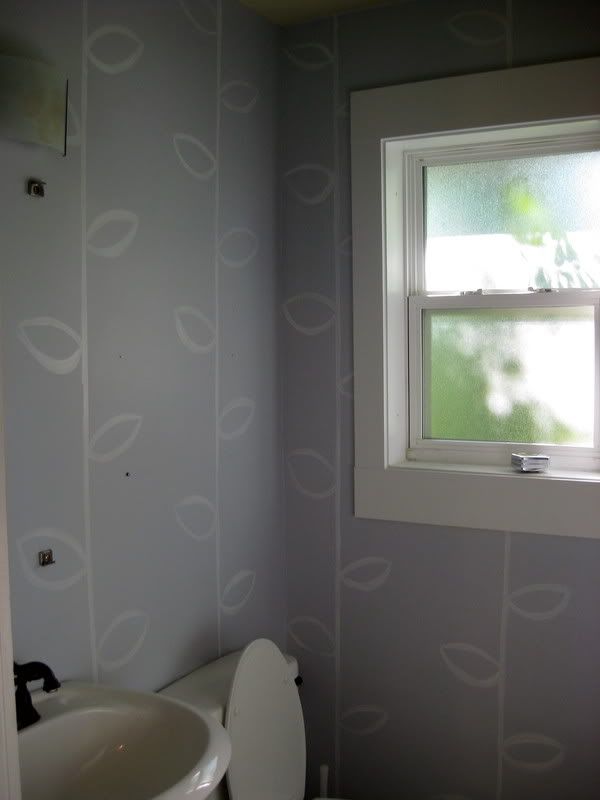 i had painted the walls to this greyish-blue when we first moved in, then freehanded the white vine pattern going up the walls.
i decided to just use some paint i already had, so i grabbed 3 shades of grey that were similar, and mixed those babies up! (the big one was from
our bedroom
, and the two smaller ones were "oops" paint cans i had picked up. i always pick up oops paint if i think that i can use it, because it's such a great deal!)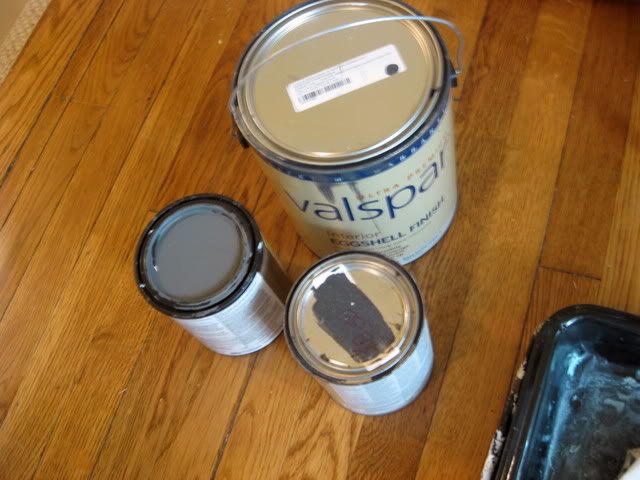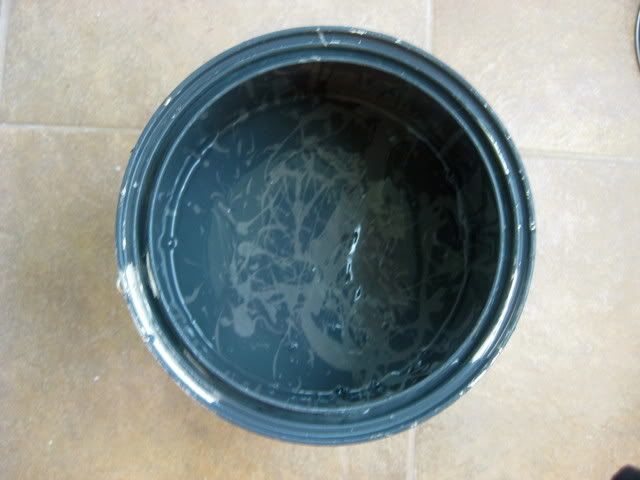 i dumped one of the lighter greys into the large grey, and realized that'd definitely be enough for our small bathroom. no need for 3 cans. i mixed them up, and got to work.
i realized that i needed to clean the baseboards in the bathroom. why are they always so dirty in there? ugh! so gross. i swear i clean them everytime i clean the bathroom.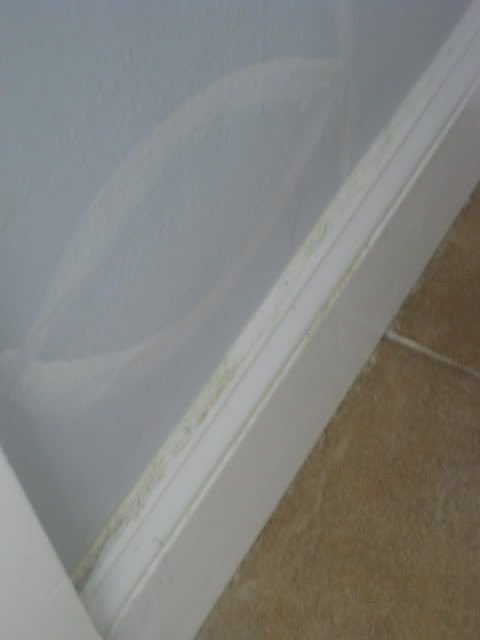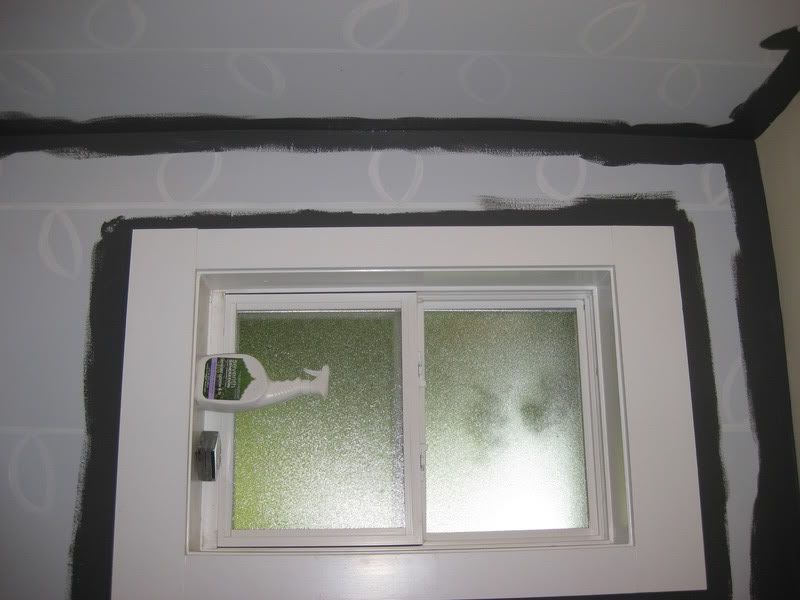 aaaaaaand, the rest you'll have to wait 'til monday for! sorry, kids. :) have a great weekend...