i mentioned before that i pictured brass lamps in our newly redecorated bedroom, but they weren't the easiest thing to find. i couldn't convince myself that it was ok to have mis-matched brass lamps, so i just waited until i found 2 twin shiny guys to flock our bedsides. yesterday was the day. i realize they might seem a little 80's-tacky, but brass was all i could picture
when i painted the room with my morroccan-inspired stencil,
and i am glad that i did it. hopefully some of you guys can catch my vision :)
here's what our bedroom looked like last night:
DRAMA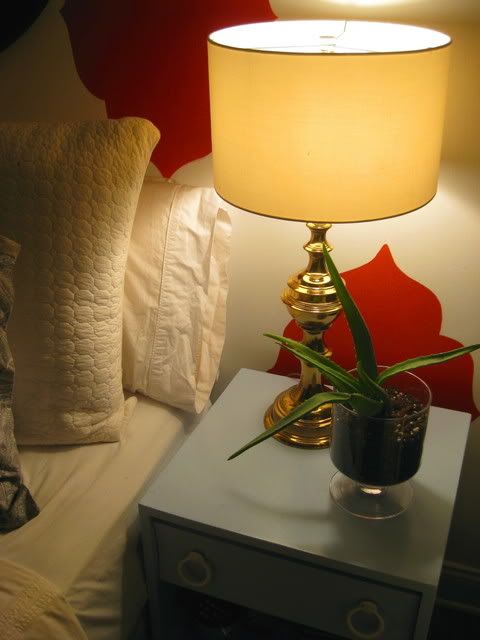 i put the old harps and shades from the
classic home depot lamps
onto the brass guys to contemporize (i made that word up) the lamps. much better.
sidenote: why can't aloe plants just stand up straight? this guy just leannnnnnns everytime i add soil to his little pot. STAND UP!
sidenote 2: should i have ironed my pillowcases for you? sorry.
maybe there's a genie in that lamp. eh?