yesterday, i finished hillary's entertainment center. you'll remember what it looked like before:
and now, it's got a calm, but fun, 70's color pallette, with a pattern that i made up - inspired by vintage upholstery fabric. i thought it'd go nicely with
her cute apartment
, and all of the vintage items.
after: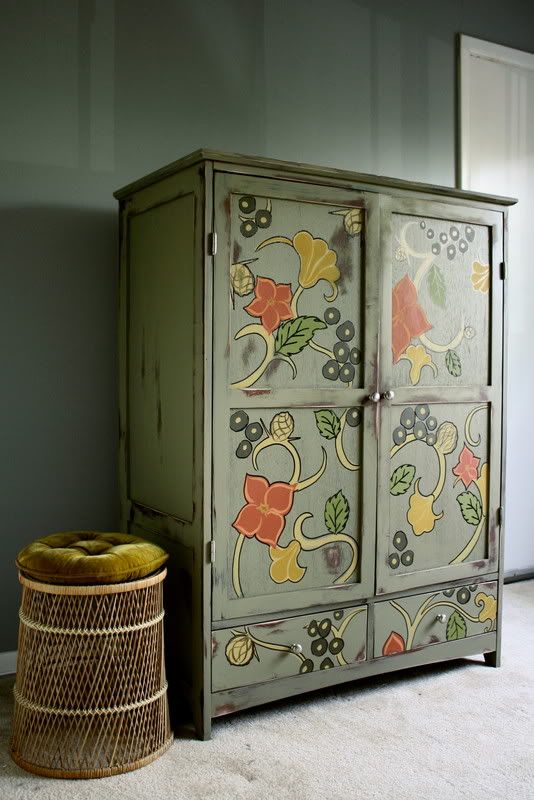 here's a detail shot of the doors: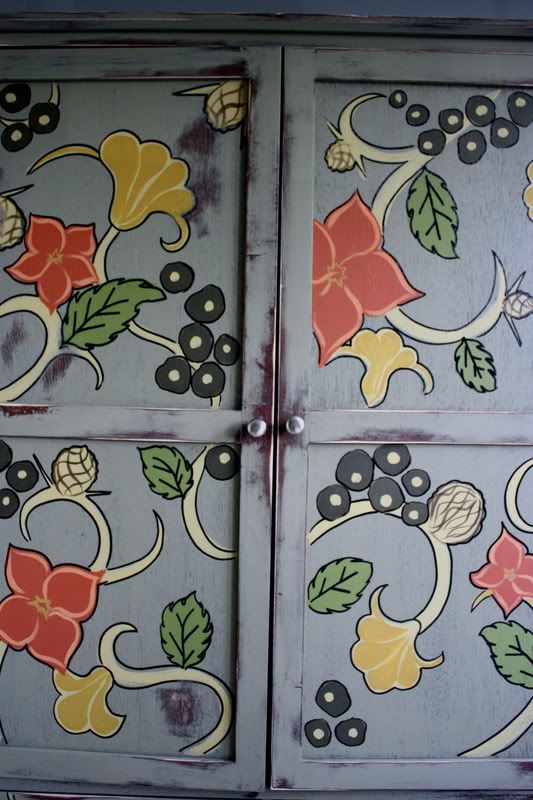 i outlined most of my flowers and leaves in black, because when i was researching the '70's prints, most of them were outlined in black, which makes it far more graphic and bold! i like that contrast with the heavily distressed olive green base.
***
happy weekend, and happy halloweeeeeeeen.