a couple of months ago, the little cutie turned one, and caroline (mama) had 2 more canvases made to hang in his room with the other robot. check 'em out! :)
caroline gave me some photos to use as guidelines, but she wanted the paintings to be done in the colors of the bedroom (greys, oranges, charcoals), so that they match. i also tried to give them a vintage spin, and "dirty" 'em up a little, so that they look old.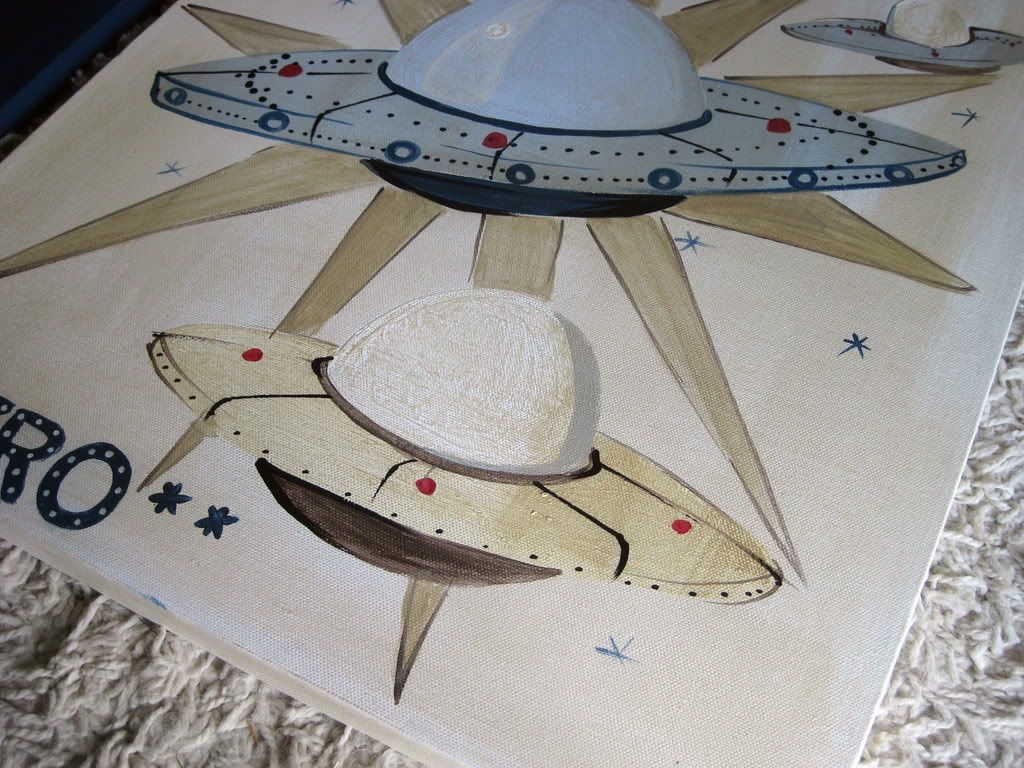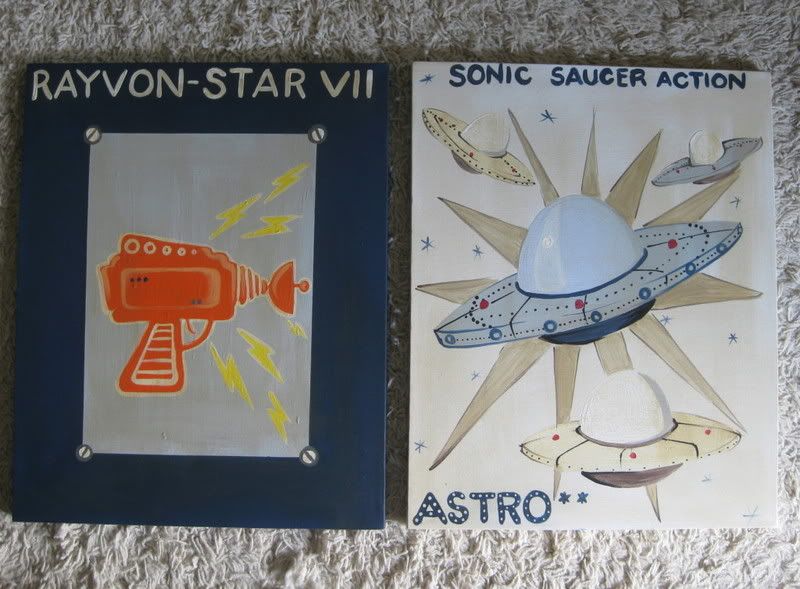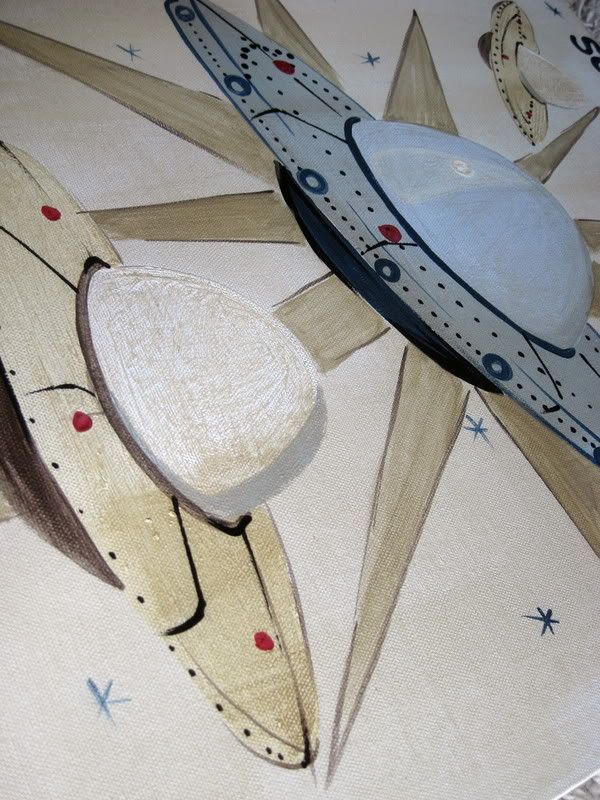 ***
i do a lot of custom paintings for all kinds of rooms..if you are interested in having a custom painting done, please email me at kristen.fountain@gmail.com!