this baby room is in the beginning stages of getting all prepped for the bambino, and i think it's coming along nicely. the room was just painted this pale minty green, and the bedding is
pottery barn's "abc" collection
. the mom contacted me because she had two pieces of furniture for the baby's room that needed a little love. after thinking about doing some stripes, we decided to just paint the furniture a simple pale yellow, with a little distressing. i like distressing because i feel like it adds character to old furniture, and keeps it from looking like you are just trying to "cover up" something.
here is the furniture before: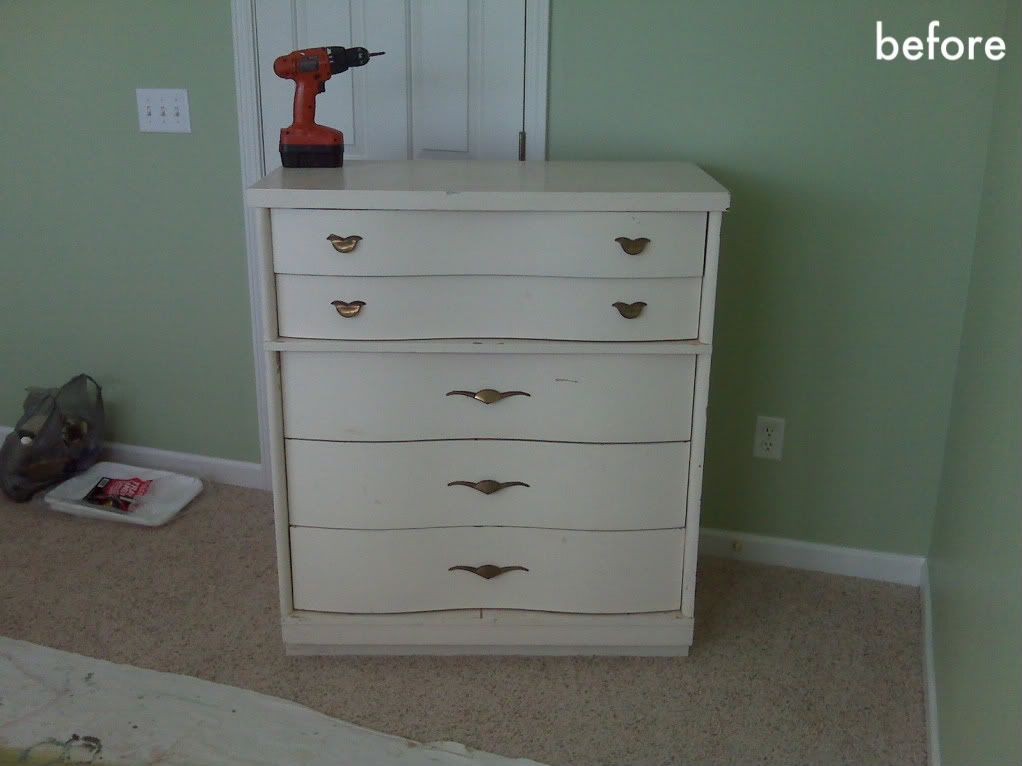 i love the wavy lines of this dresser, and the hardware is the coolest! cassidy (my client, and the baby's mom) pointed out that the bottom pulls look like birds, and i think the top ones look like mustaches!
i refinished the hardware with a simple brown finish to match it to the rest of the room and to match it to the other furniture.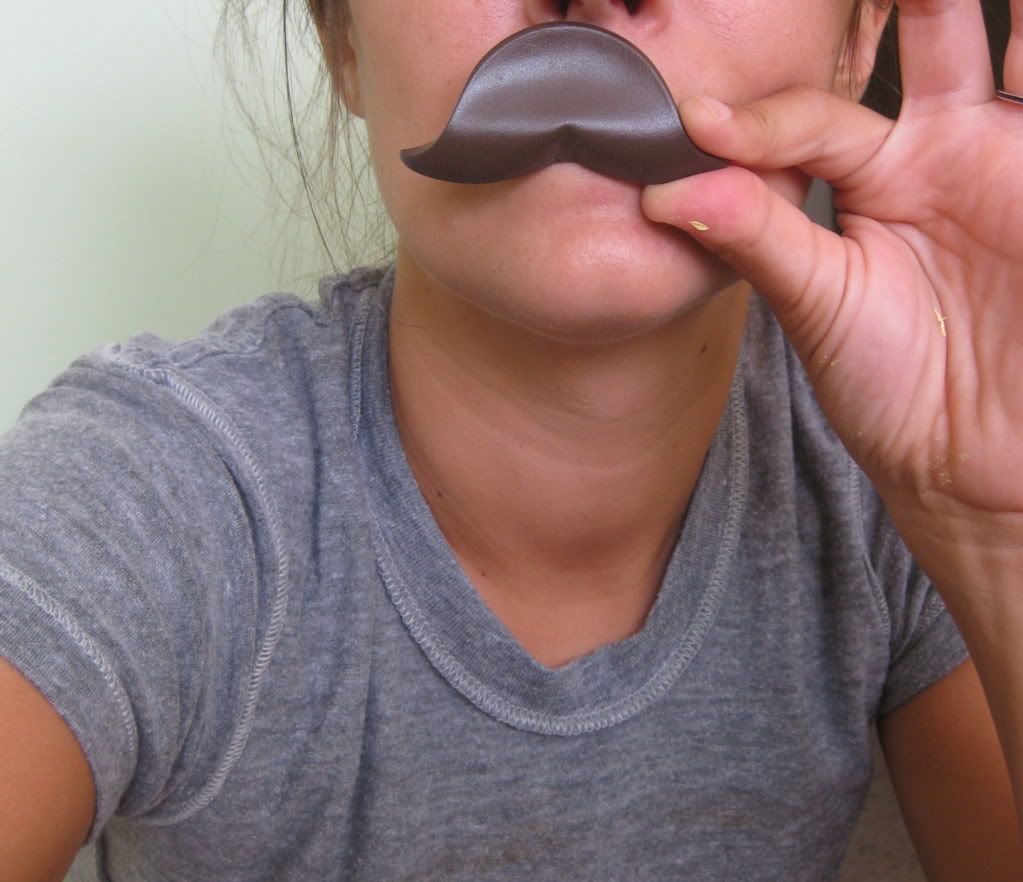 and here is the dresser after a little TLC: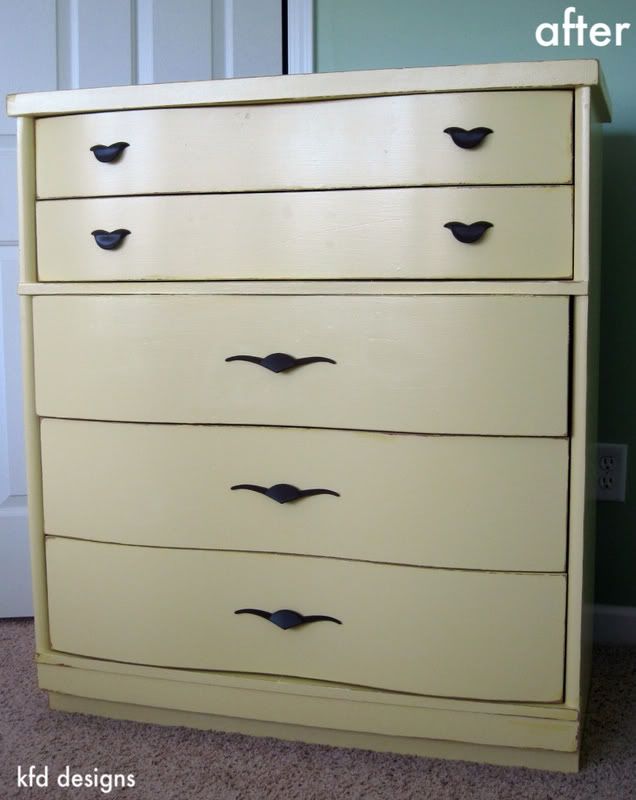 details of the distressing...
here is the little nightstand. it's such a cute piece, and i love the pulls and the little authentic vintage knob.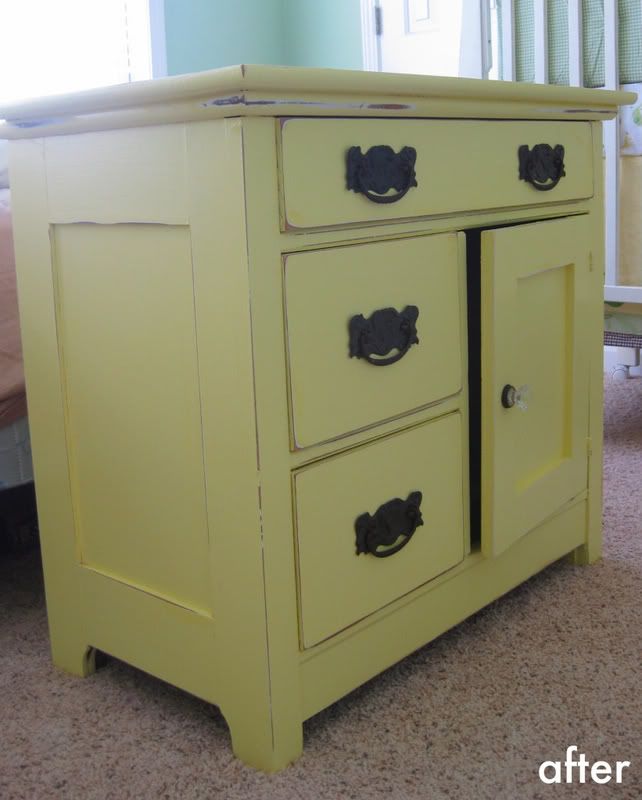 and, last but not least, i painted a vintage window frame to be hung above the baby's crib (similar to
this one i did a while back
, and
this one, too
). i tried to sort of match it to the bedding...here it is before i painted it. we are keeping my friend's cat for a few months while she is living in california, so now all my pieces have 2 cats attacking them everytime i bring them in.
i love how they act like it is so interesting: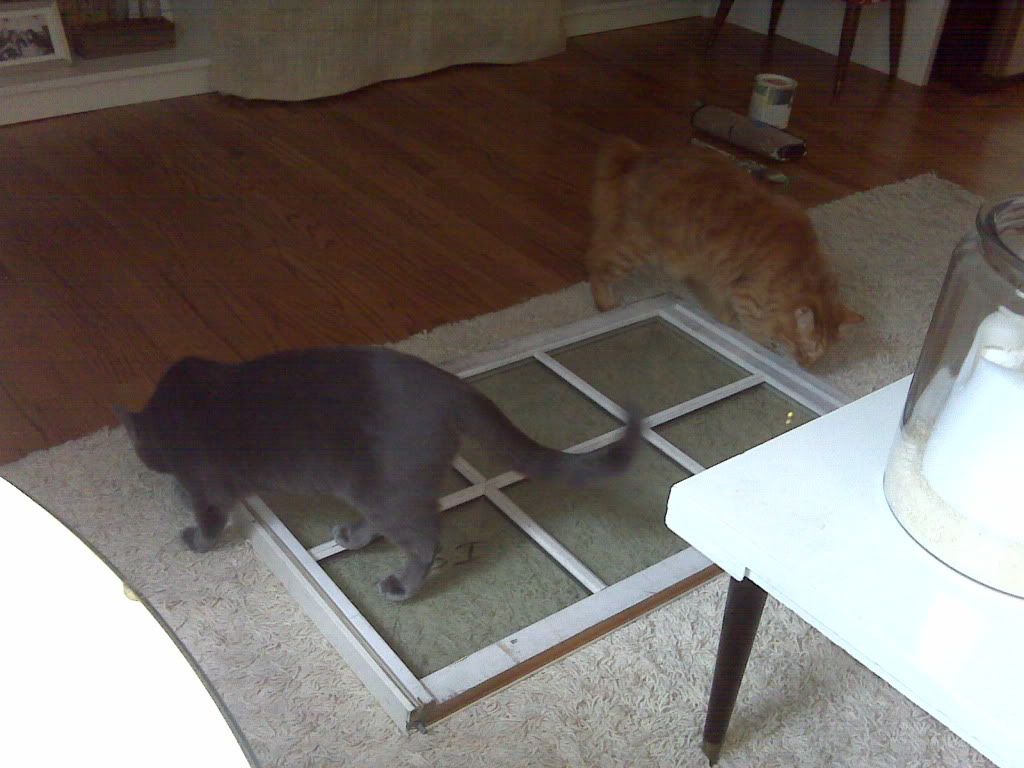 after sniff-inspecting it, mika decided it looked like a comfortable bed: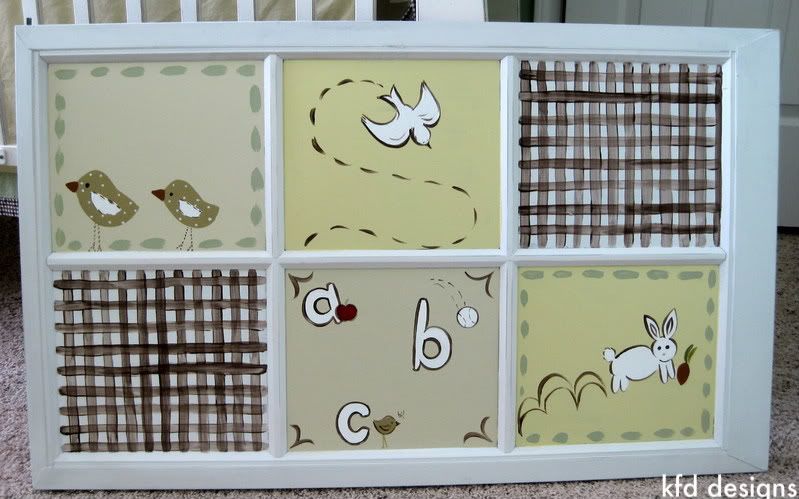 here are a few of the pieces all together. can't wait to see this room when it's all said and done!
***
if you live in or around atlanta, georgia, and are interested in having decorative painting done in your home or a vintage window painting done, please email me at kristen.fountain@gmail.com.