i thought i'd do a little shout-out today to my friend, tasha moody. tasha runs a staging business here in atlanta called "simply staged". if you are in the atlanta area, and have been trying to sell your home, or are about to put your home on the market, call tasha! she transforms spaces to appeal to the buyer, and is excellent at what she does.
quite often, tasha will have me paint a client's existing furniture a solid color (or sometimes do a finish on it), to update it without having to buy all-new pieces. it's a great way for people to work with what they have, and get "new" use out of old pieces. here are a few pieces i did yesterday for one of her clients: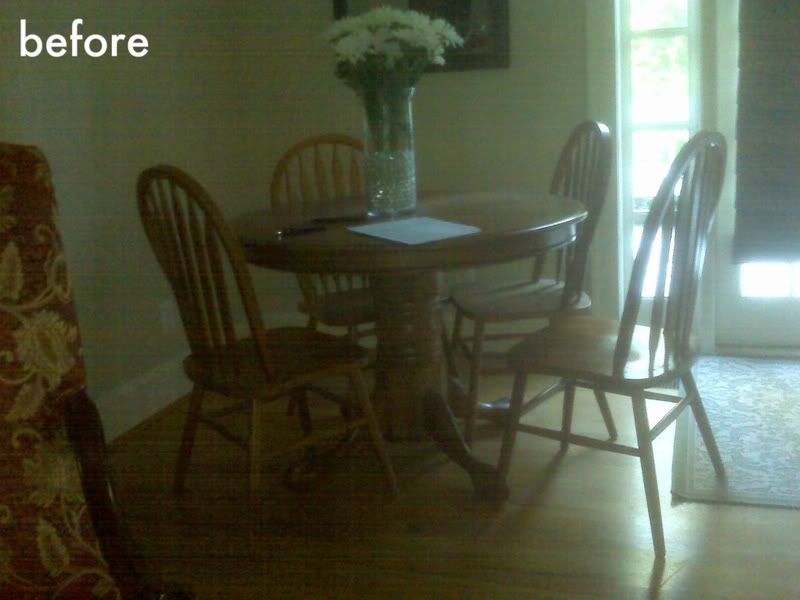 the dining table and chairs were a basic stained set, that was a little dated-looking, and really just blended into the wall...not to mention, the top had some damage...(sorry for the bad camera-phone photo)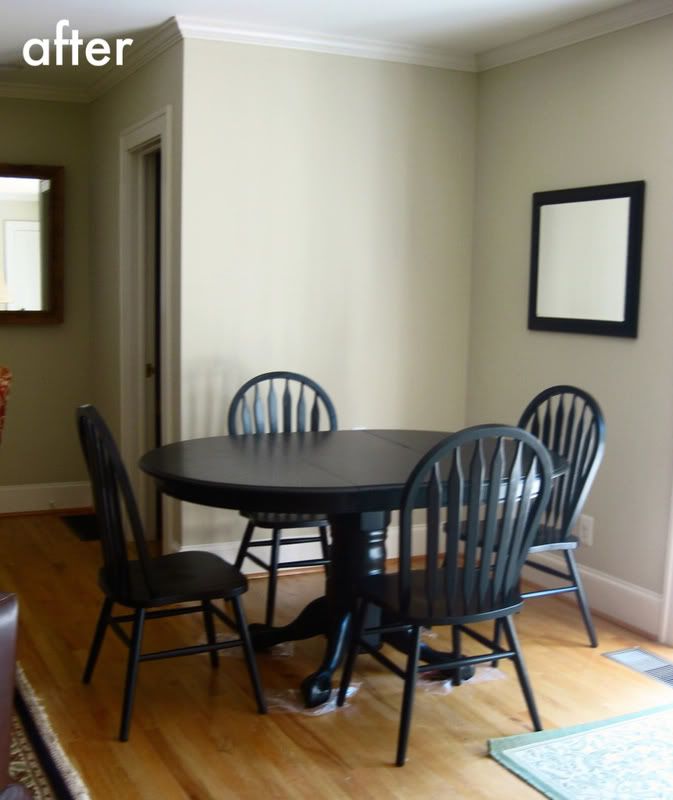 it's really a basic transformation, but it does a wooorld of good for the pieces, don't you think? the key is to do (or have someone) a very clean, brush-stroke-free application that is smooth.
i also did the barstools:
not bad, but they just blend into all the wood, right? and for a homebuyer, you don't even notice the fact that there is a bar there!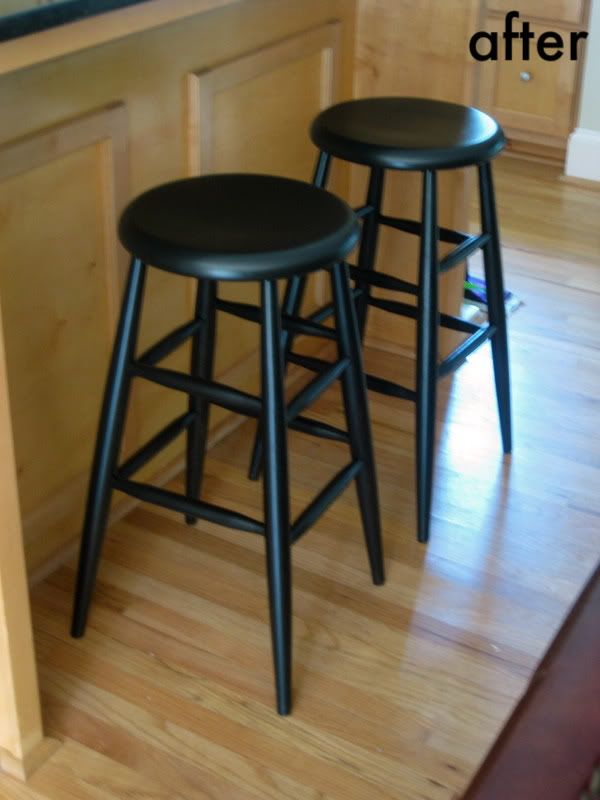 now they stand out on their own, and look more modern.
here are a few photos of tasha's staging work! you can visit her website
here
.
BEFORE - Red sofas against darker blue walls + a tiny table and chairs for the dining + entering to the back of a sofa = no good for selling a house! AFTER - A new softer gray-blue, furniture and artwork give a fresh, contemporary casual look to the room. A larger dining table with a full six chairs actually makes the space feel larger (counterintuitive I know), and the addition of low barstools shows that there is space to pull up a chair without intruding on the walkway.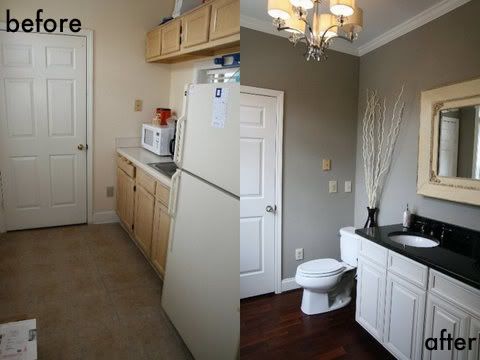 info:
BEFORE - Formerly a terribly unattractive mini-kitchen, this space was rarely used and stood in the way of a much-needed bathroom for guests on this floor. AFTER - New hand-scraped hardwood floors, a custom vanity with granite countertop, chic chandelier and oversized mirror finish off the transformation into a desirable bathroom for guests.