i played in my room yesterday after work, and this is what i came up with.
i hung the shelves that used to be at the bottom of our landing (the ol' classic ikea shelves) in our bedroom yesterday. one of them hung facing downward (super annoying - and is, apparently, a common problem with this shelf - blah!!), so i decided to try and hang it upside down this time to fix the problem, and it worked. for now. hopefully it continues to work! anyway, this is what it looks like: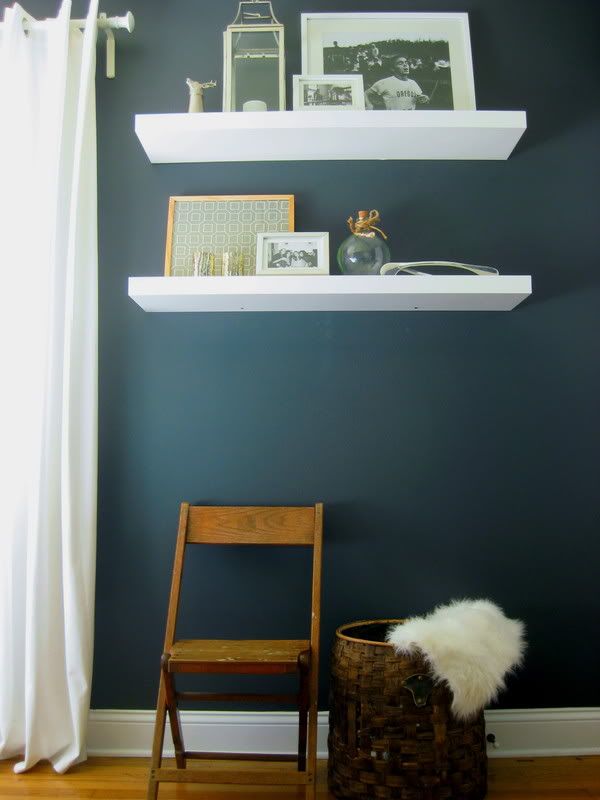 it's super-bright in our bedroom in the mornings, so this photo looks a little crazy! i decorated the shelves with things that i had around the house.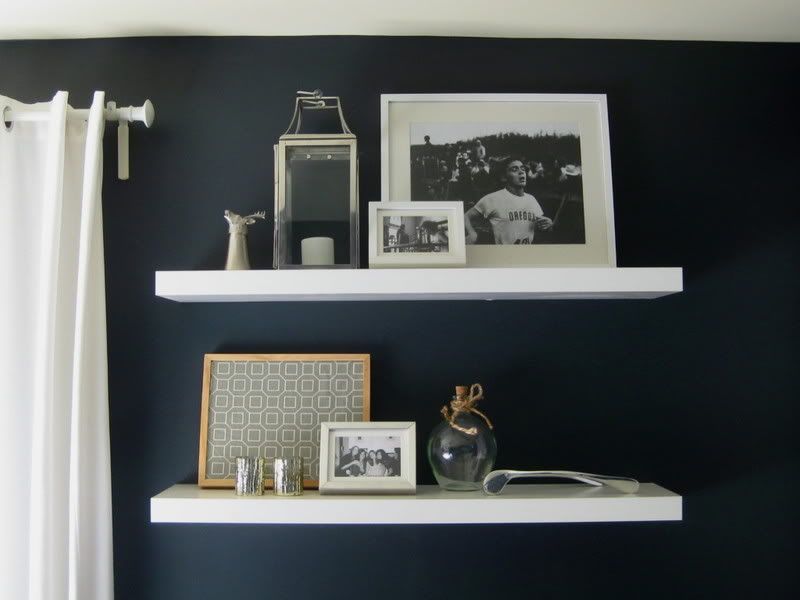 i put some leftover fabric from my chair project in a frame i already had for some graphic "artwork", and used black and white photos for the frames. the prefontaine poster was a copy i made of a sports illustrated poster jordan had (he's a runner, so he loves prefontaine). the deer head cup/vase is from tuesday morning, and the big lantern was a thrift store find (originally from JC Penney). the gigantor silver wishbone was a gift from my dad - isn't it cool? little gold tealight holders were from target a few christmases ago, and the glass jug was from marshall's (i tied some rope around it).
in other news, i got some grey and white paisley pillows for the bed yesterday. exciting, no? heh.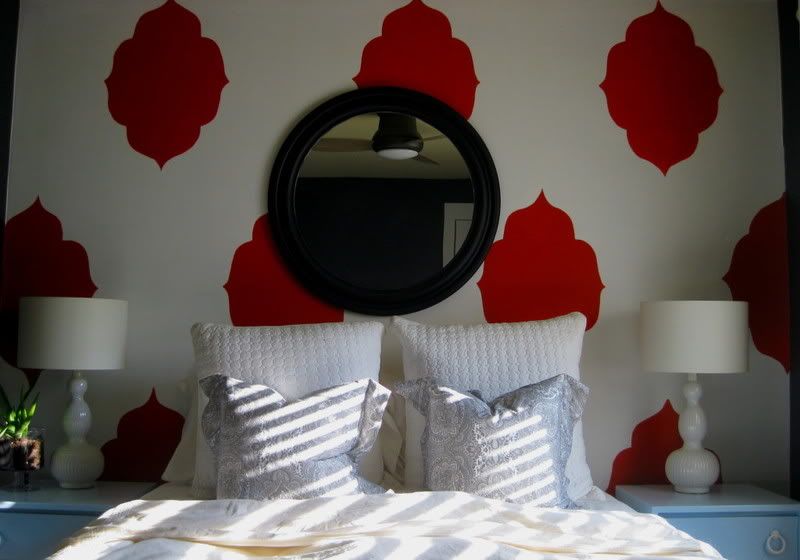 you may or may not be a fan of the "karate chop". i know some people think its SO DOOOOOONE, but i'm a fan. i like the pillows. i like how they add a small print to the really colorful, graphic space, and i think they look classy. sometimes i have to bring a little class to a room, because i tend to buy so much weird, crazy stuff, that i forget to just be calm. does that make sense? no? ok, i need to go get ready for work. bye friends!