hope everyone is having a great (short) week so far...
i cannot wait to show you guys the outcome of this pink & yellow nursery - it is my new favorite! the little lady that will get to live in here (when she makes her grand arrival) has a mom with fabulous taste (i always know it's going to be a wonderful working relationship when at the first client meeting we discuss mutual love for my boyfriend, jonathan adler ;) ).
anyway, this baby nursery is off to a great start, with beautiful serena & lily bedding, an awesome madeline weinrib rug, and chic greek-key-trimmed curtains...but i came in to add some fun to the walls...
here is the "before" shot: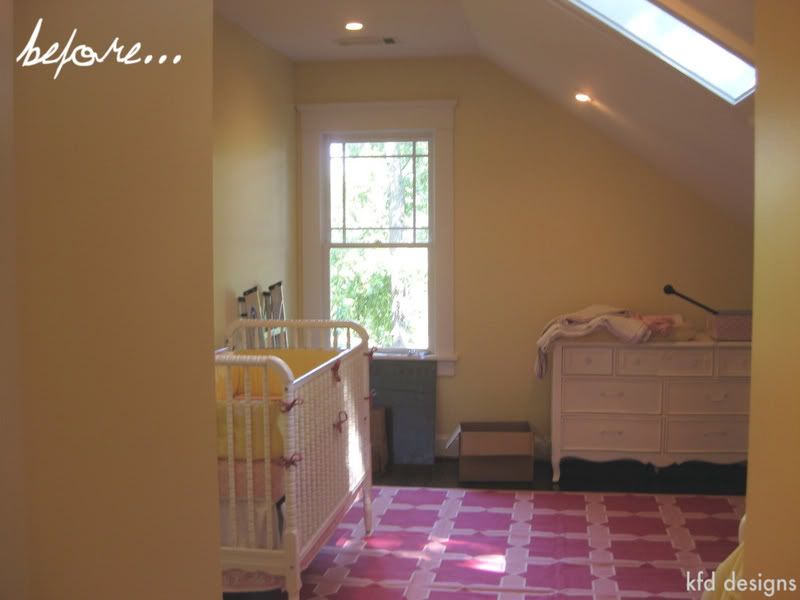 this is my stencil-making setup: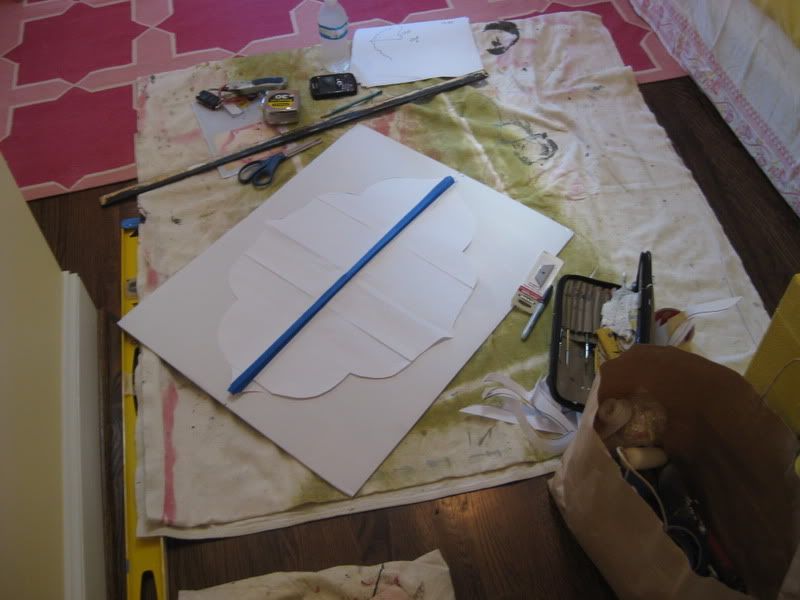 (and sorry friends, can't tell you how to make a stencil for yourself, because a) it's actually really complicated, and i probably couldn't even explain it! and, b) i can't give away all my secrets, hehe) let's just say it involves a lot of measuring and weird techniques that took me a while to figure out!
here is one of the shapes, traced on the wall!
***
i'll be back tomorrow with the final "after" shot!