ahhhhh, i know i play favorites a lot, but i really love this room.
as i said yesterday, i created this stencil by hand, based on the size of the room, and at the request of my client. she found a photo for me to go from, and i took it from there. both yellows are custom-matched benjamin moore colors (have you guys used their new "natura" paint? it's no VOC and works perfectly. there is literally no smell when you paint, at all. amazing! i'm a new convert.)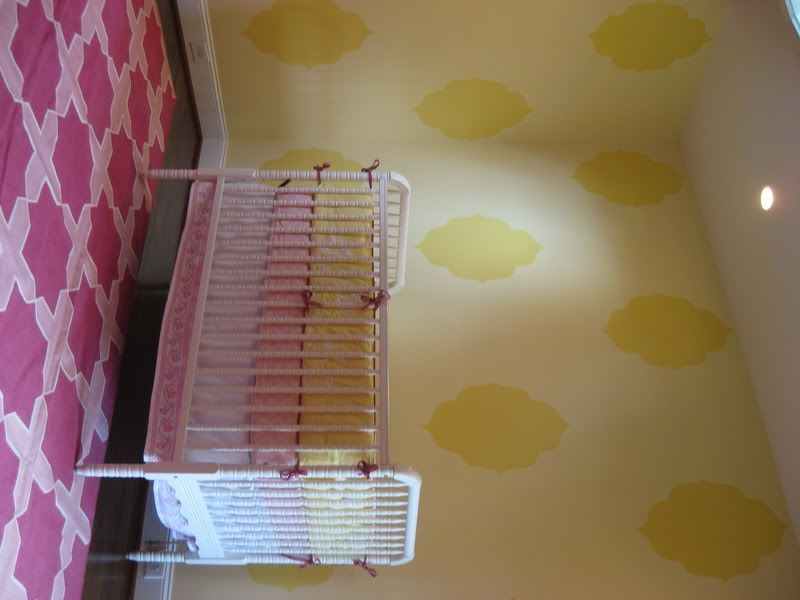 her bedding is serena & lily, and the rug is madeline weinrib. the lines of that rug are amazing...so many different shapes and patterns, depending on how you look at it. perfection!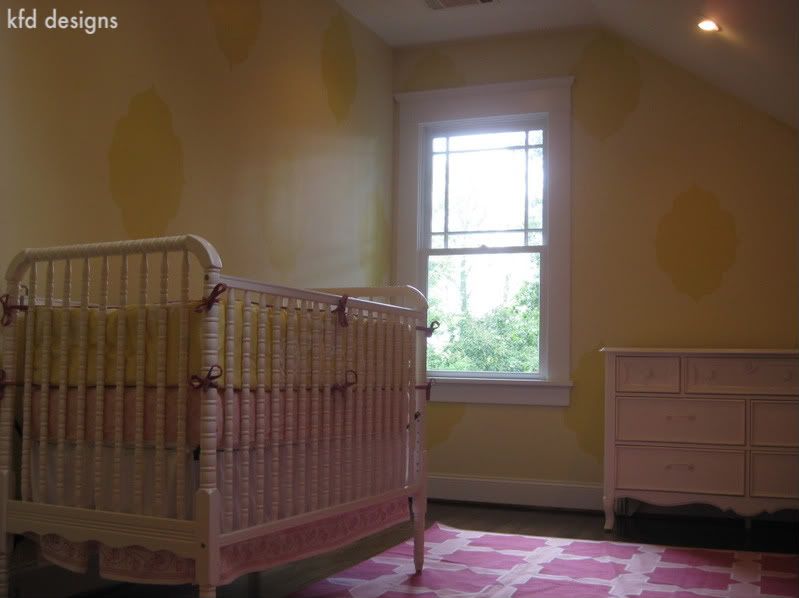 we initially decided to not do the little hallway, because we weren't sure that it would look right, but after finishing it, my client decided she liked the pattern so much, she needed more of it. woo hoo! i will be going back next week to do the little hallway...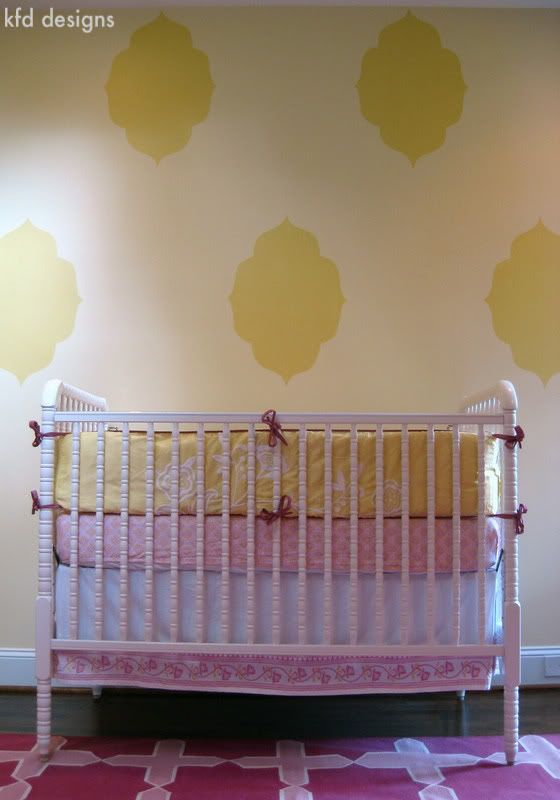 i just love the combination of morrocan-inspired patterns with viney florals in this serena & lily bedding collection on the crib. i think it's a perfect balance of whimsy and eclecticism, without being too bold. so pretty!
***
i could really see this stencil being used in a variety of color combinations...it'd be so pretty as a subtle metallic, or in a bold black-and-white. email me at kristen.fountain@gmail.com, if you live in or around atlanta, georgia and are interested in painting!