recently, i painted the backs of our bookshelves the same dark, bluish grey that
i painted the walls in our bedroom
. i'd been thinking about it for a while, and always intended to paint the backs of them, so i thought it was time. i couldn't decide if i liked it at first, but now i have decided i definitely do. the color is similar to the color in
the curtains
, and it almost makes the backs of the shelves appear deeper.
i also like how it makes all of my little decorative items stand out!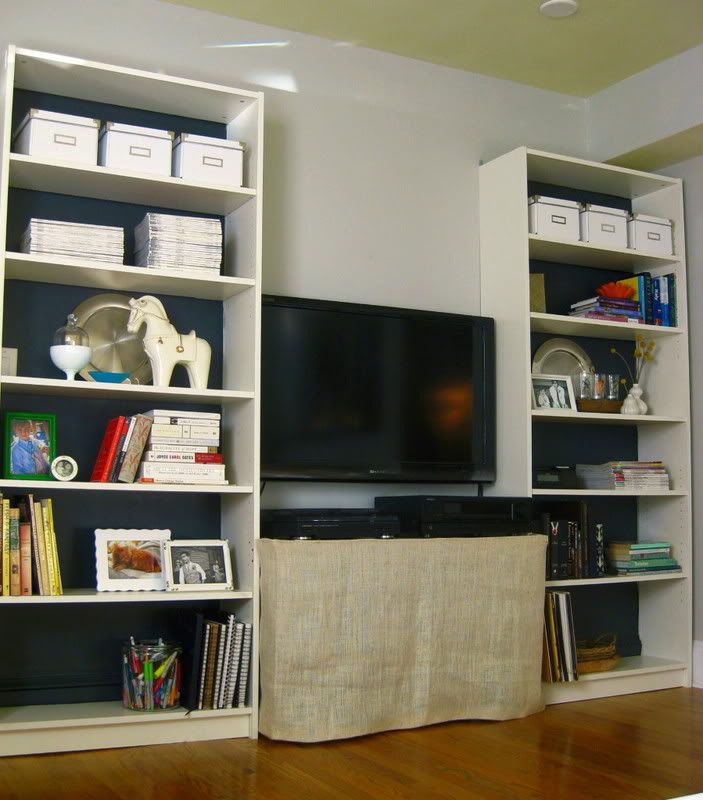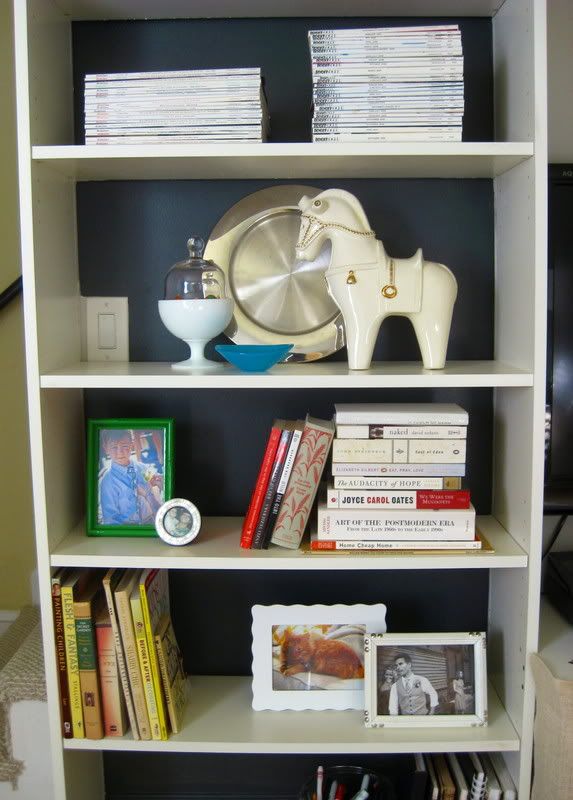 i painted the trim that was peeking up from the bottom before...it blends much better now. i should probably paint the lightswitch that is inside the shelves, too, huh?