hi, guys! i went on a little long- weekend vacation to florida, and forgot to say that i wouldn't be blogging while i was there. i had a great time hanging out with family, but i'm always glad to be back to work and normalcy!
a couple of weeks ago, i decided i wanted to change things around at the little landing at the bottom of our stairs, so i switched things up with items i already had. you may remember that our landing used to look like this: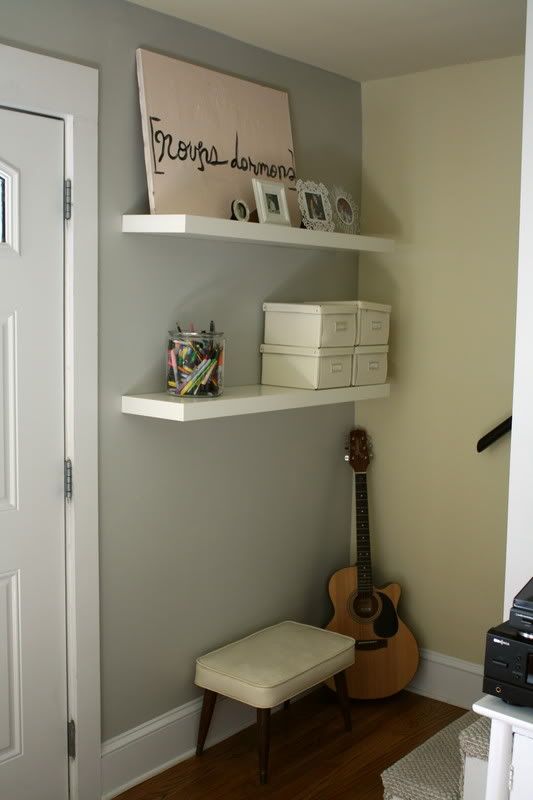 this is where i store all my 'office' items, and keep my ginormous collection of prismacolors and sharpies.
i knew that i'd be changing up our bedroom soon, so i took down the framed artwork that was hanging in there, and brought it downstairs. i walked around the house and gathered some items that i thought might be cute in the frames, and then played around with them on the floor until i configured an arrangement i liked. i have lots of fabric samples that i've bought over the years, so i actually ended up framing two of those, and then the other pieces are just drawings and paintings i've done in the past.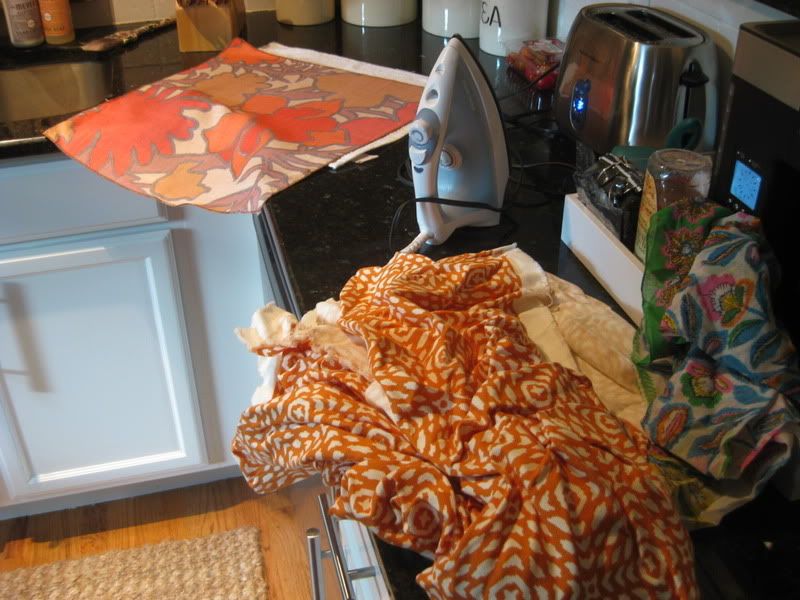 i had to iron them all out! don't you love my ironing board? hehe....
and voila! the finished product: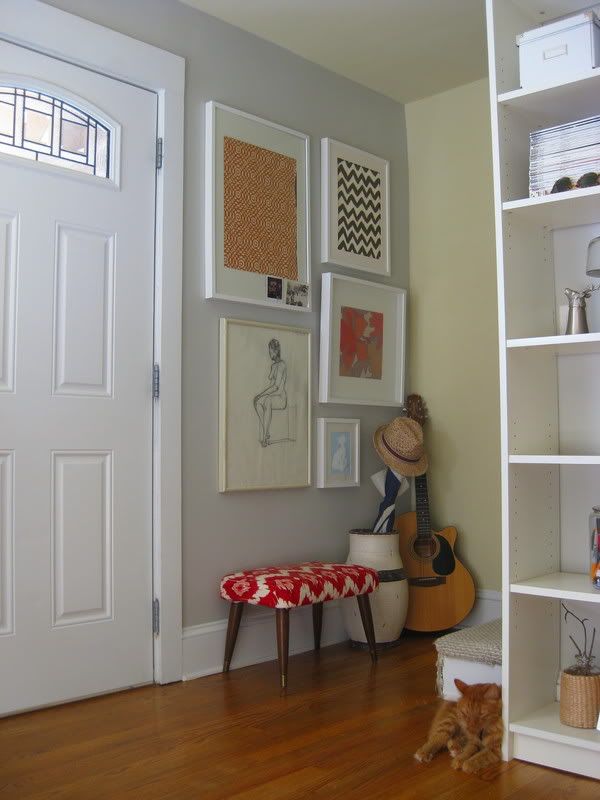 i like salon-style hanging, and i think this arrangement is really domino magazine-y. i'm sure that sooo many people are soooo over this look, but it makes me happy right now, and it cost me no money!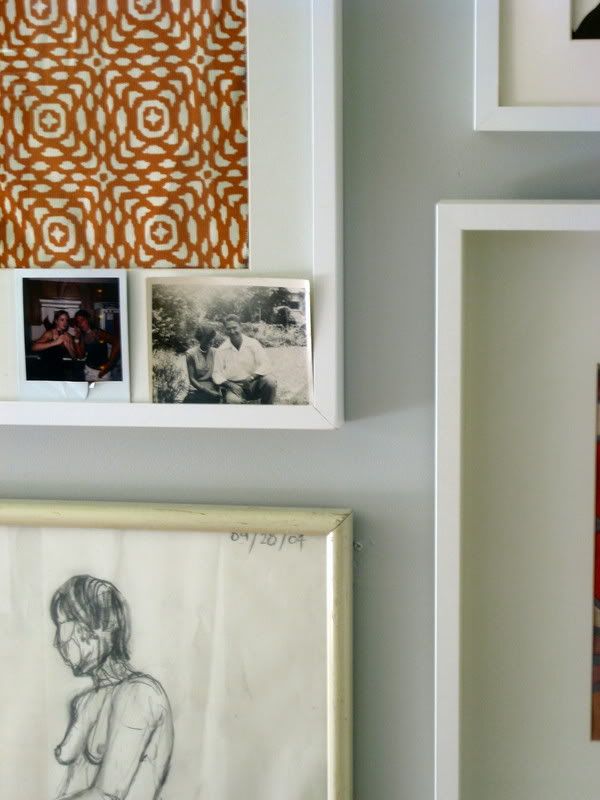 i tucked a photo of my grandparent's engagement photoshoot (probably my favorite photo i've ever owned) into one of the frames, along with a polaroid from my sophomore year of college - my friend and i are doing "the robot".
do you guys ever switch things up around the house for no reason?