i painted my bedroom this weekend! wa-hoo.
i've been having the urge to change things up in there, so this weekend was the designated time. i didn't get around to doing it all until yesterday, so now the painting is (almost) complete, but i really haven't done much else in there. i'd love to get a new dresser, and hang some artwork, maybe paint the nightstands, etc, but for now, this is making me happy. (and i didn't finish it until 9pm last night, so it's very fresh! hah.)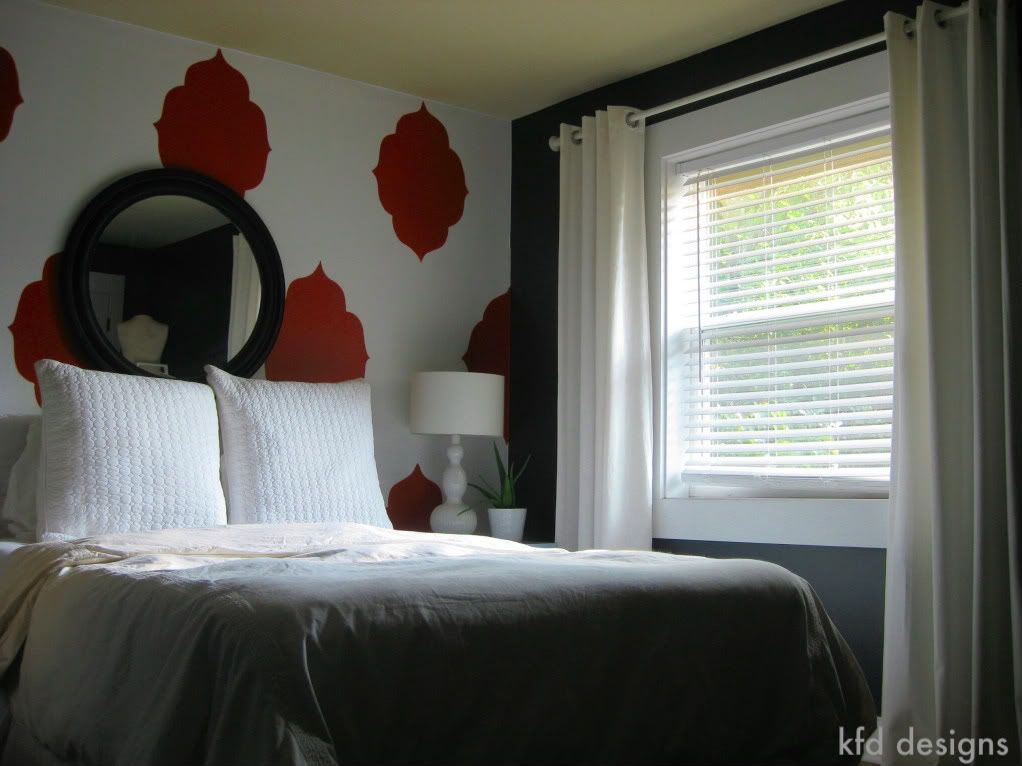 incase you don't know, my room used to be a chocolate brown, with yellow/blue accents in the room. i did that about a year ago (along with the faux-bamboo headboard i painted on the wall), but i get tired of things really quickly, so i've been eyeing this room for a re-do for months now. i know my obsession with changing things around so often is a little silly, so i try to keep things smart by just changing up paint, and spraypainting accessories here and there.
here is my room it in its old look: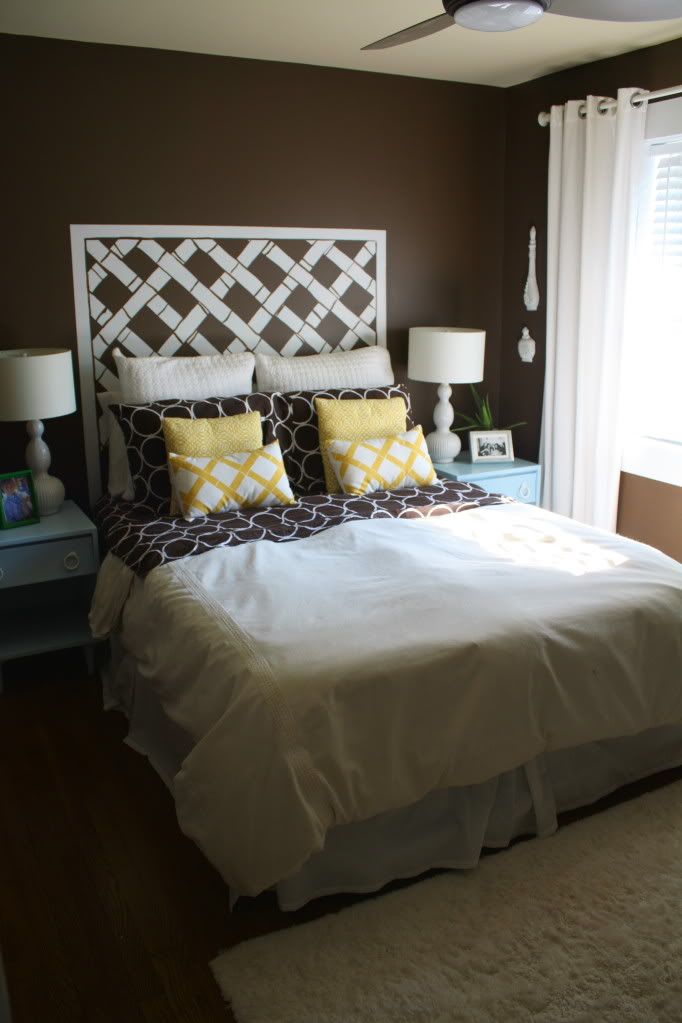 i painted all of the walls a charcoal grey, except for the wall that our bed is on. i painted this wall white (it took 3 coats of primer and one coat of white paint to turn that puppy white, and i still need to go back and do some touch ups!), and used the
stencil i made to do the morrocan medallion pattern
in a tomato-red on this wall. i was going for a wallpaper-look, and i am really happy with my result.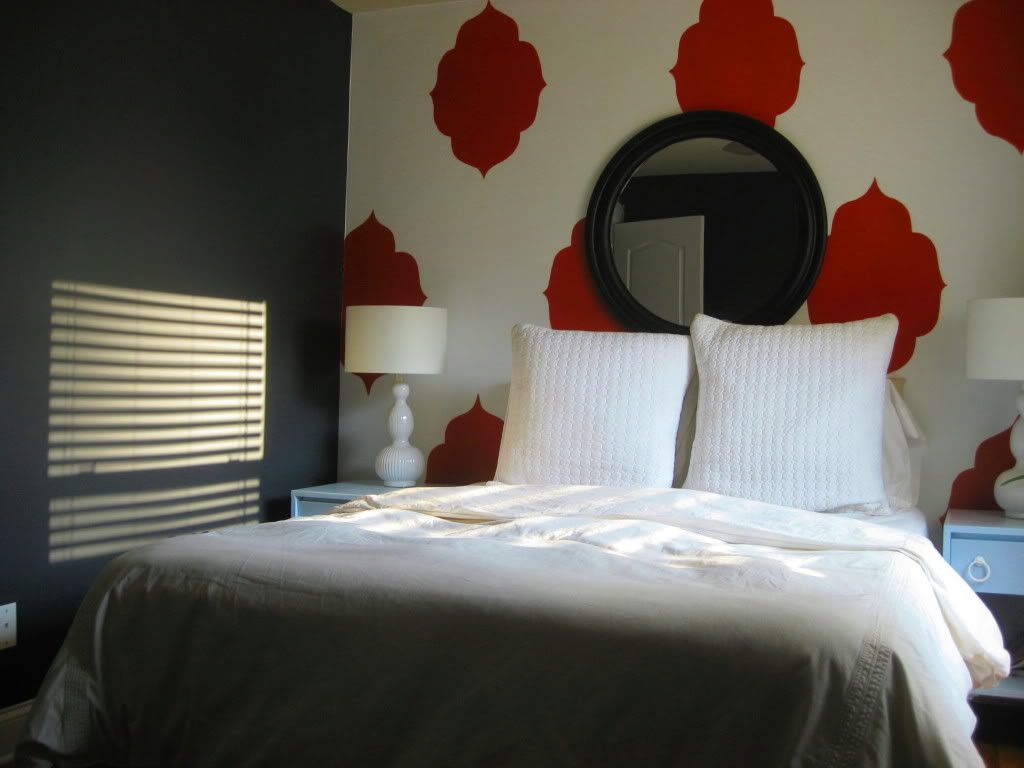 i did a drawing beforehand, just for kicks.
i do have a chandelier that needs a home, so i sketched it in here, but there's no way the ceiling fan's coming down :( it's just too hot in that room at night to opt for a pretty chandelier over the ceiling fan! bummer.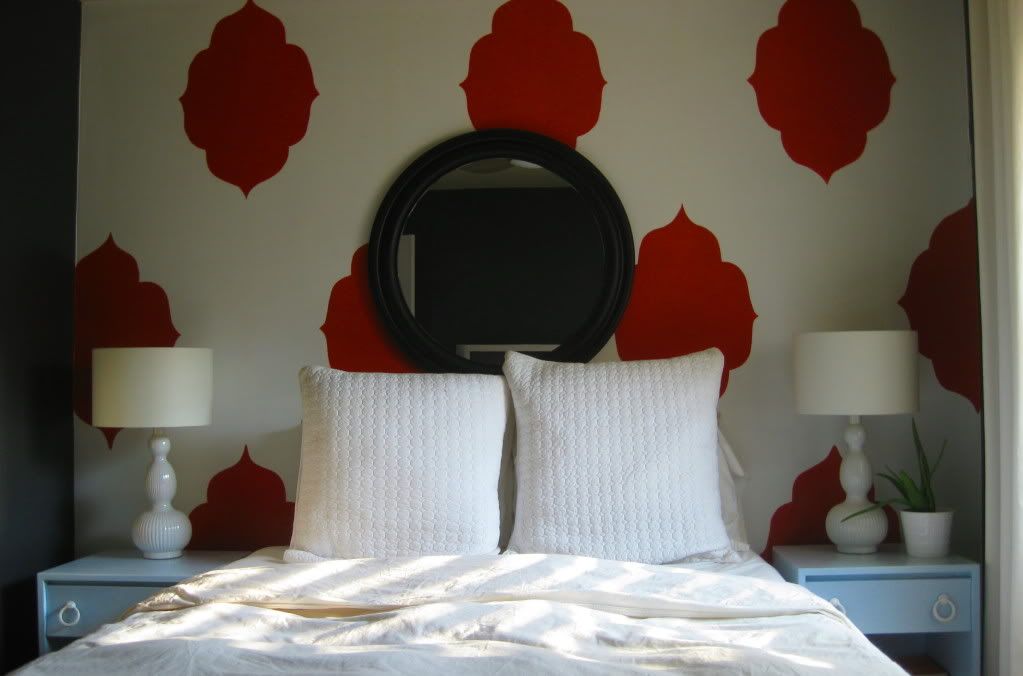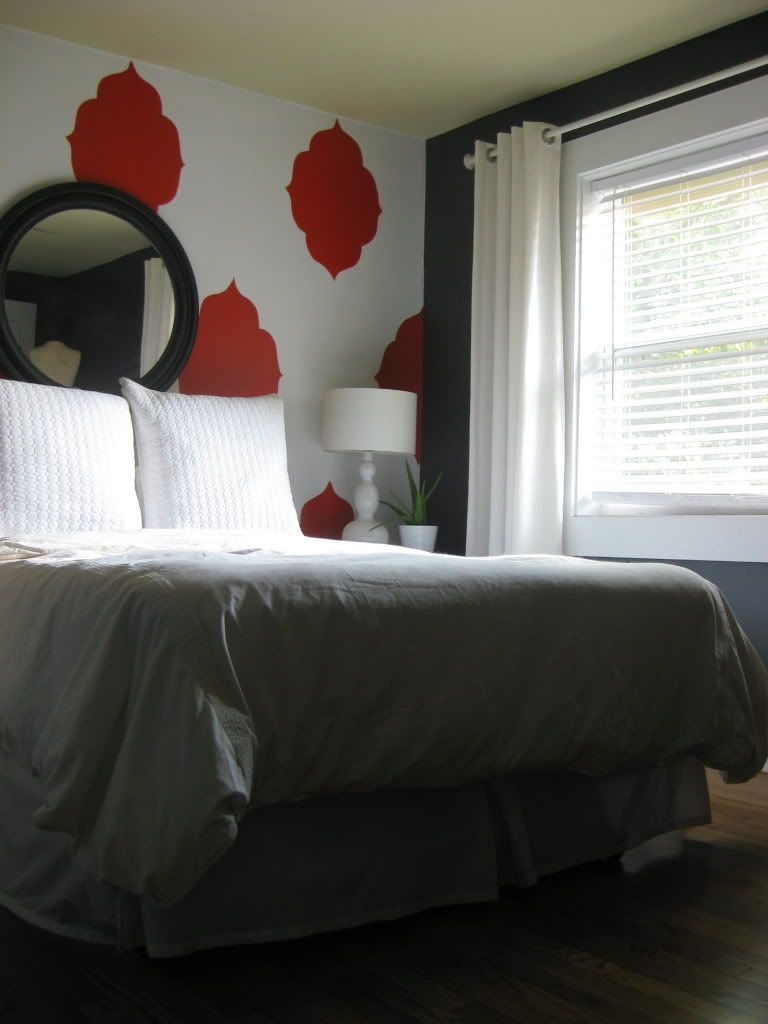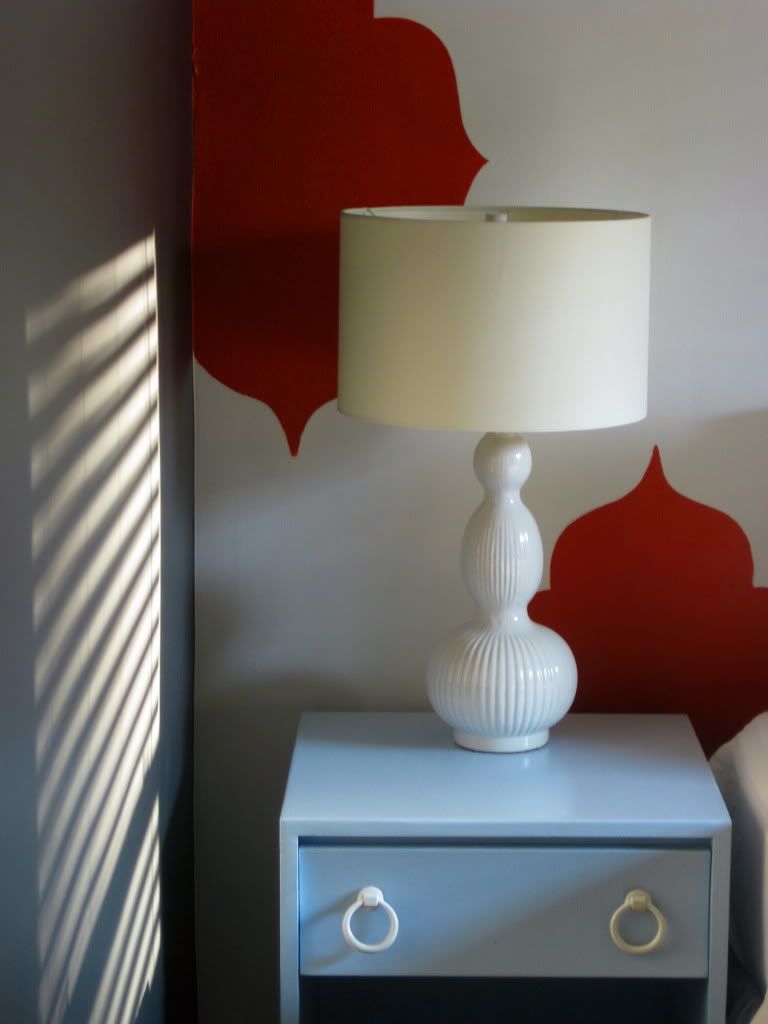 here you can really see the colors and the detail of the stencil. like i said - i still need to go in and do touch-ups, and i have a lot of work to do in the room, decorating-wise, but i wanted to at least show you guys my happy new room!
---
hope everyone has a nice monday. :)