yesterday, i painted a horse silhouette on the wall of a cool downtown loft. i sketched out the horse with chalk...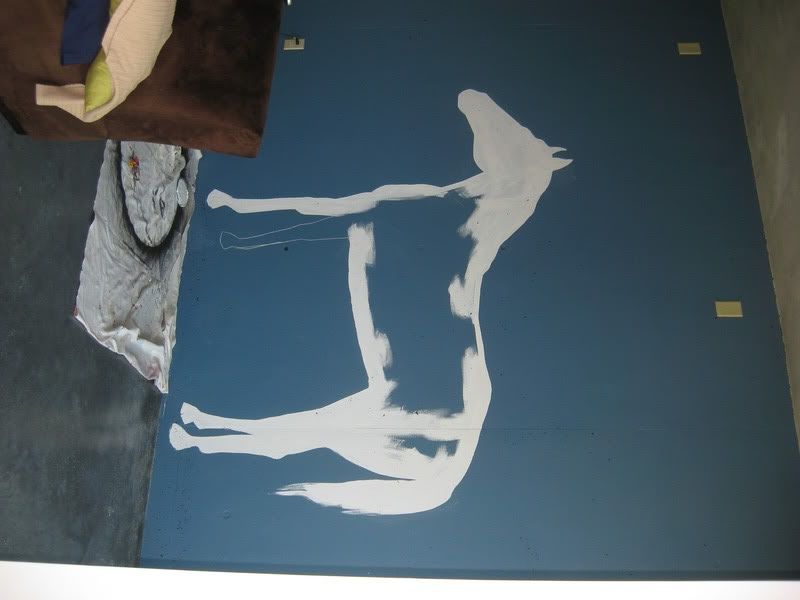 started filling in the lines with paint...
and voila! horse on the wall.
i love it! i thought it was such a cool idea.
he hangs out in the living and dining space...