i received an email a while back from one of my blog readers (!) asking me to do a custom painting for her bedroom. she was soooo very sweet, and basically gave me a blank slate to work from. she said that she liked the painting that i did that used to hang above our sofa (
this one
), and gave me some specifics about her color choices in the room, and what she thought might look nice on the painting. this is my result!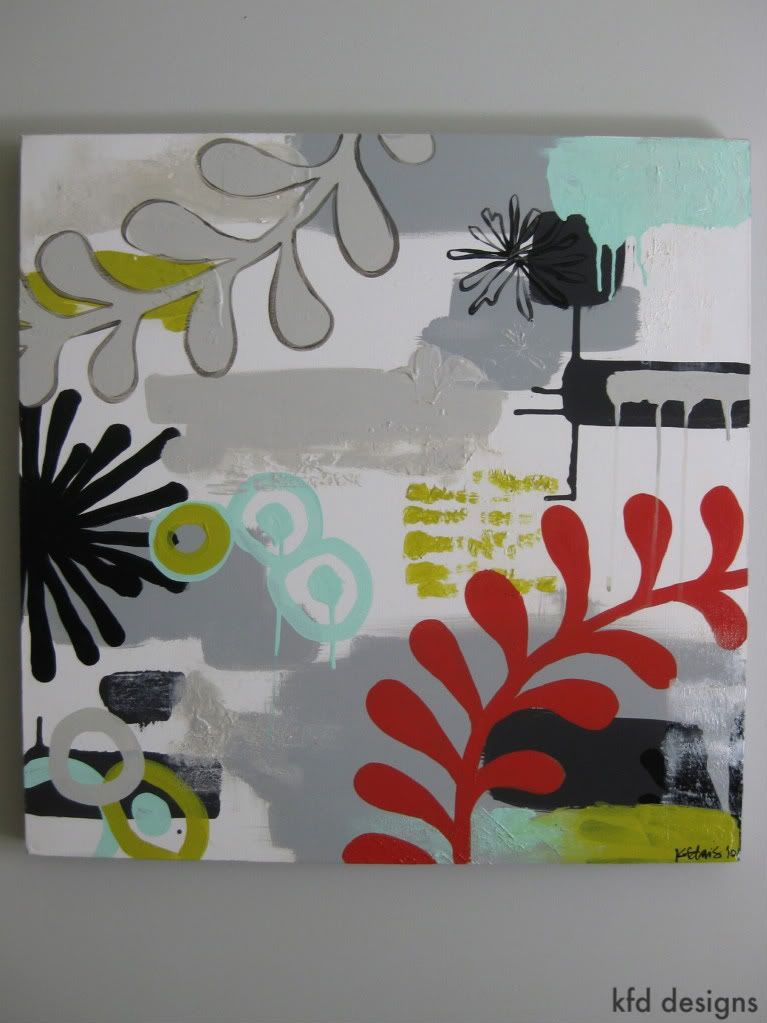 as you can see, it really resembles the painting that i did a while back, but i used anne's color choices of black, grey, white, citron, coral and mint green. i love that combo! i tried to make the painting a little more masculine since anne says her boyfriend has to deal with lots of "girly" stuff, and she thought the painting might be a good place to add a little modernity and masculinity to the space. i hope he likes it, too!
i had fun playing around with texture and drips in this painting...the drips remind me of graffiti-spraypaint drips.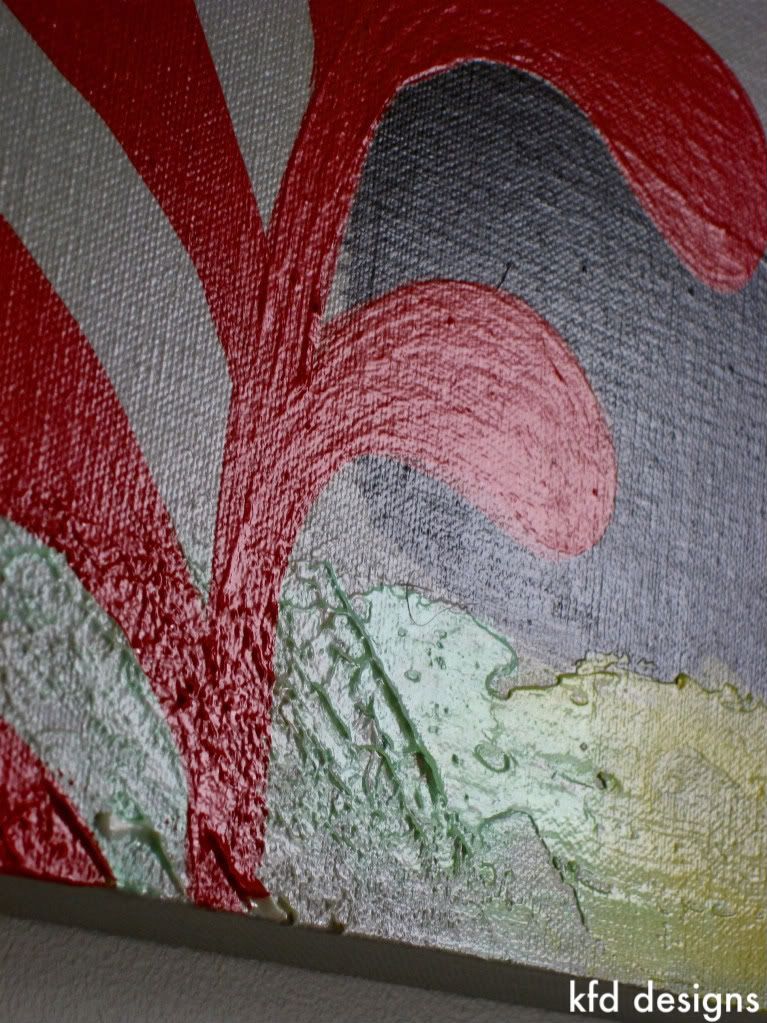 here is a detail of the vine-like pattern i painted on the piece. i loved the bright splash of color, and i really like how when i add the glossy varnish at the end, it makes everything perk up, color-wise, and gives it a very finished, unifying feel. this is also another good example of the texture i was playing around with.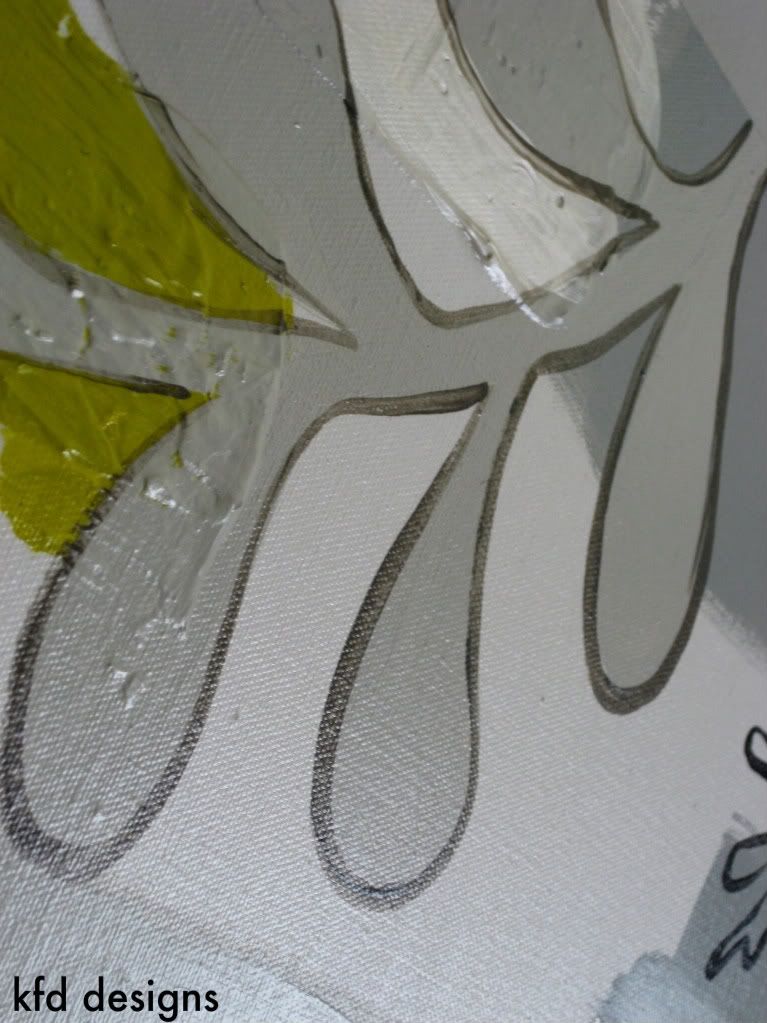 more vines.
thanks so much, anne, for the commission. i really enjoyed working on this piece - hopefully it is all you wanted it to be!
***
if you are interested in a custom painting, please email me at kristen.fountain@gmail.com