a few weeks ago, i had the fun job of painting airplanes on baby henry's nursery walls. i believe his plane-themed bedding was from pottery barn, as were a lot of the accessories in the room. i painted flat, cartoon-ish airplanes all through his room, as well as a "A is for Airplane" canvas that hangs above his dresser. (similar to the
"A is for Alligator" painting i did a while back
for little graham!) this room was very similar to the room
i painted for chase
, who also has an airplane room!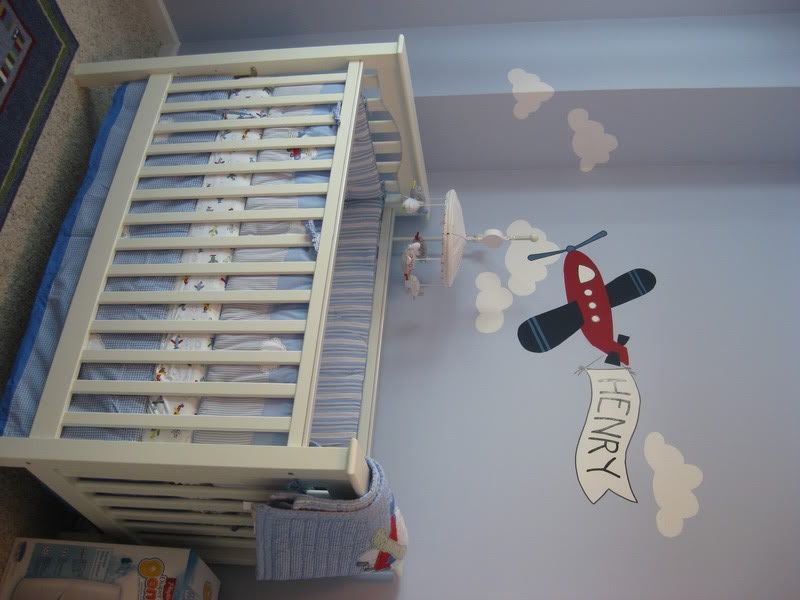 an airplane with henry's name on a banner "flies" across the top of his crib! we also tried to position the painting so that one day, when he is a little older, they can put a twin-sized bed below the painting as well.
above his closet doors, i painted two airplanes and some clouds. his mom requested i put polka dots on one of the planes, and i love the way the polka-dotted plane turned out! :)
above the changing table, henry's parents had hung a plane shelf. i thought it would be cute to add some clouds to the wall in that area, so that it ties the plane in with the rest of the painting, and it looks like the plane is flying out of the clouds: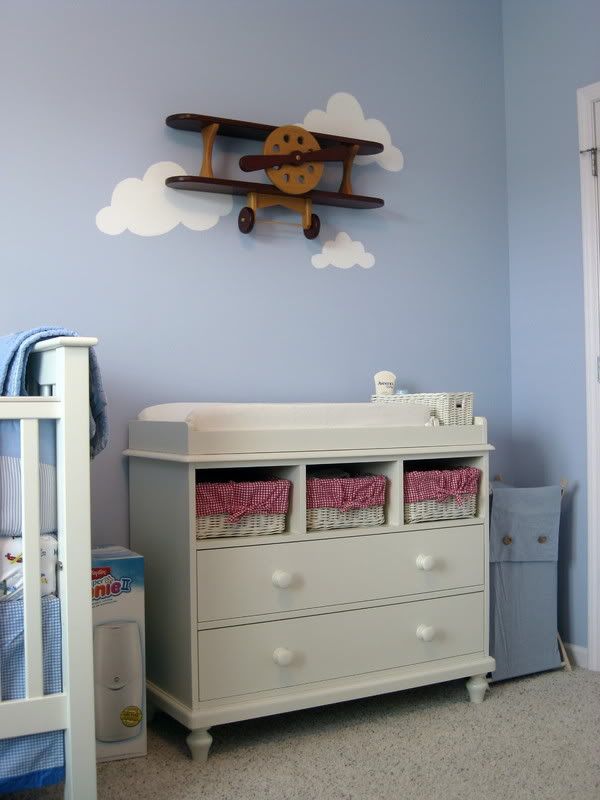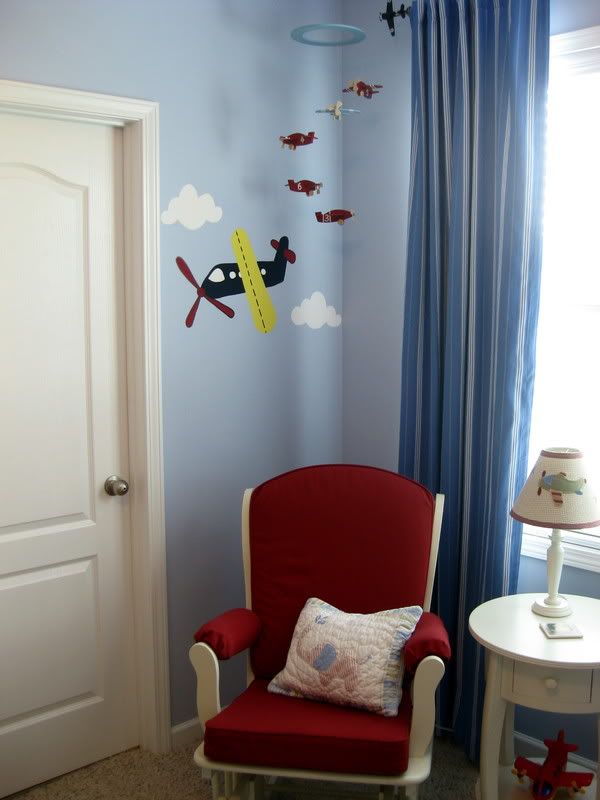 i painted a colorful plane above his rocking chair...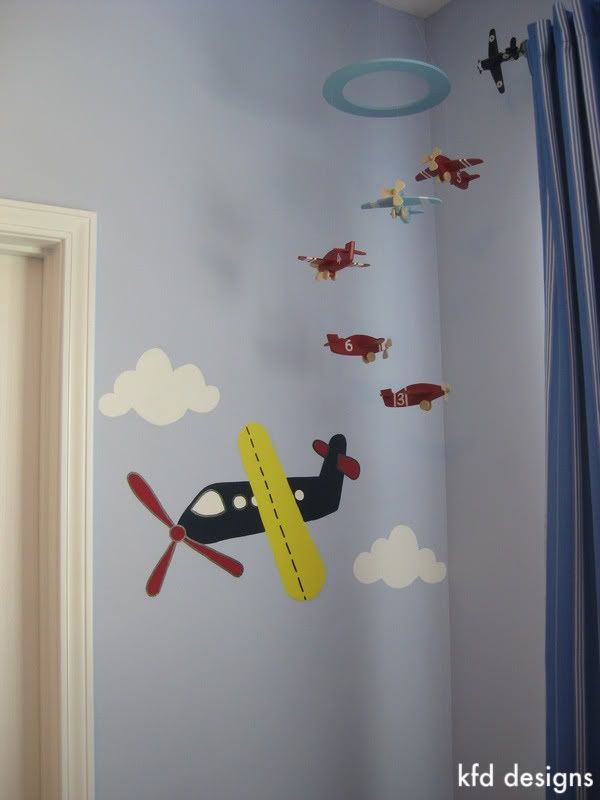 and, finally, here is the "A is for Airplane" painting that i made for him:
***
if you live in, or around atlanta, georgia, and need some custom painting done in your home, please email me at kristen.fountain@gmail.com. canvas paintings are available for anyone, as i can mail them to you! if you'd like to inquire about a custom canvas, please email me!