last week, i had the fun job of painting my best friend's kitchen!
she bought her house a couple of years ago, and always felt like the cabinets should've been black. you know when something just doesn't seem right? welp, now they are! it was really fun to work at your friend's house, and we love the way they came out.
here is her kitchen before:
it just seems like SO much wood in the room - not very much contrast. plus, besides having wooden floors and wooden cabinets, her countertops kind of blended in with the same tones as the floors and cabinets.
after!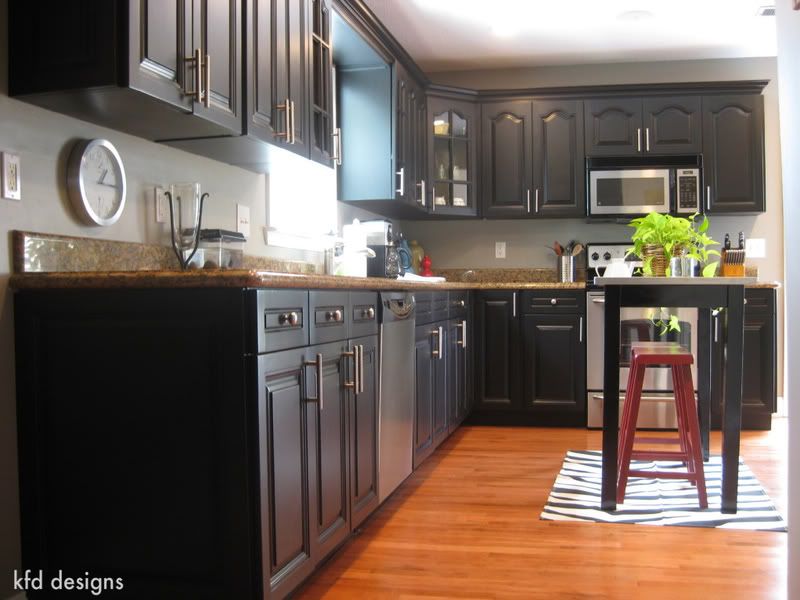 we love the way the colors in the room now pop! and, her hardware "matches" the new look much better than before.