went back to
5th st. cafe
to do some more chalkboard work...it was fun, so i thought i'd share the photos.
the designers decided to have me paint the back hallway in chalkboard paint, then draw on it. here's the end of the hallway, next to the restrooms: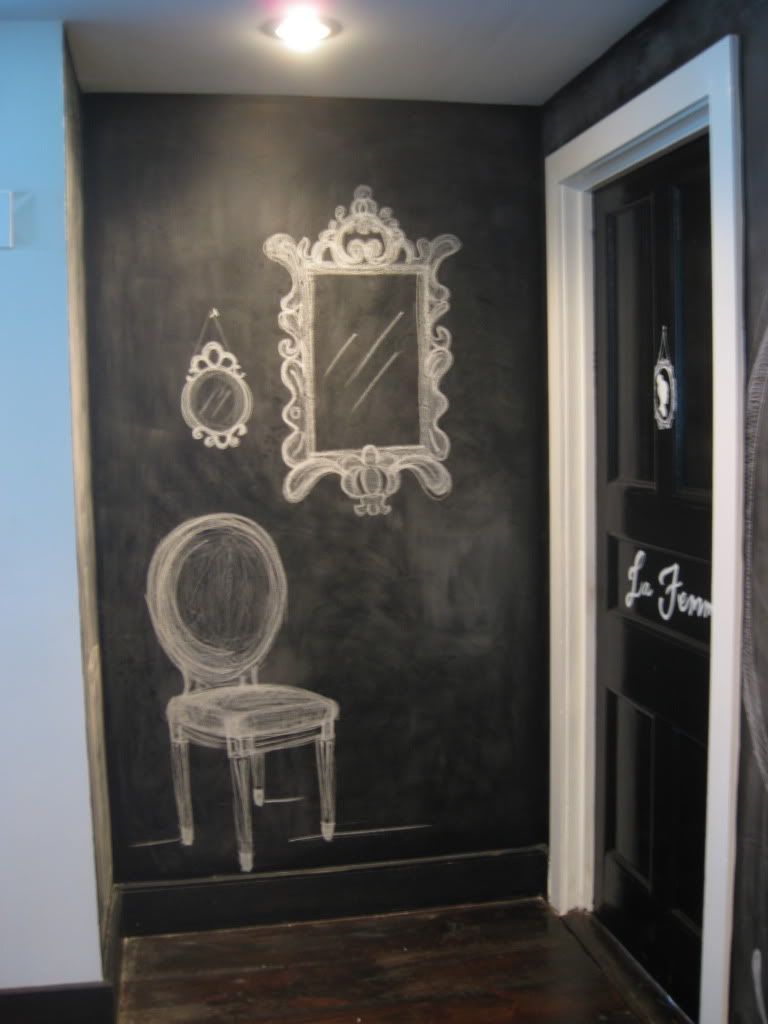 i drew a little louis chair (since it's got the "french" theme), and some hanging mirrors.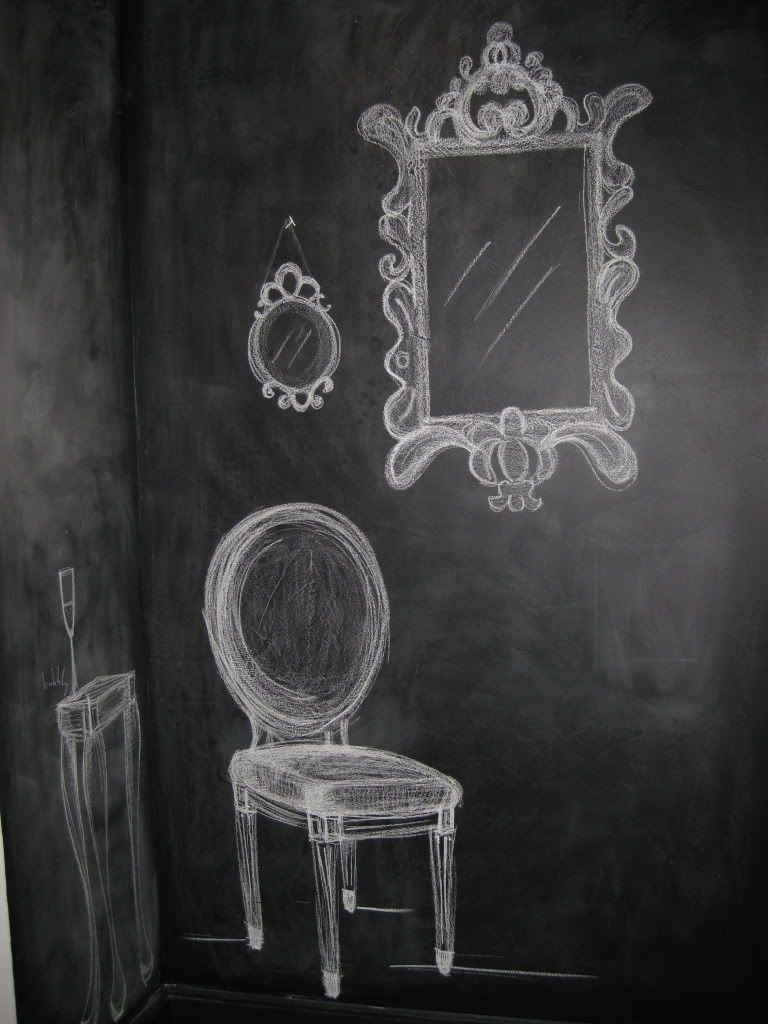 looking down into the hallway, to the kitchen: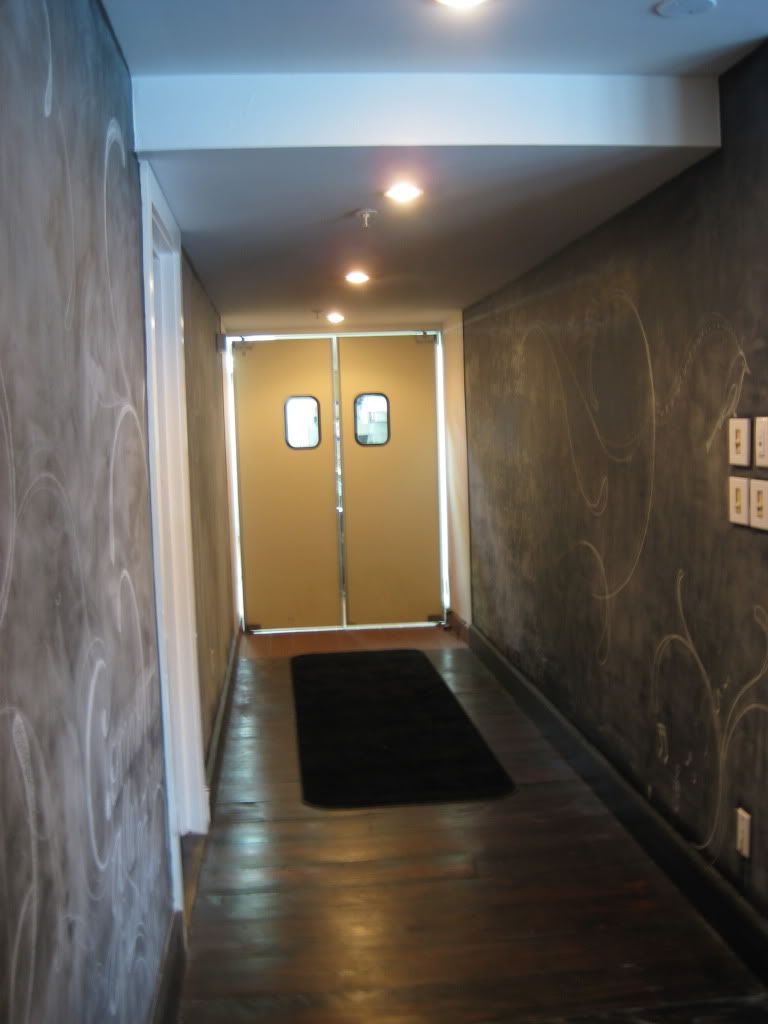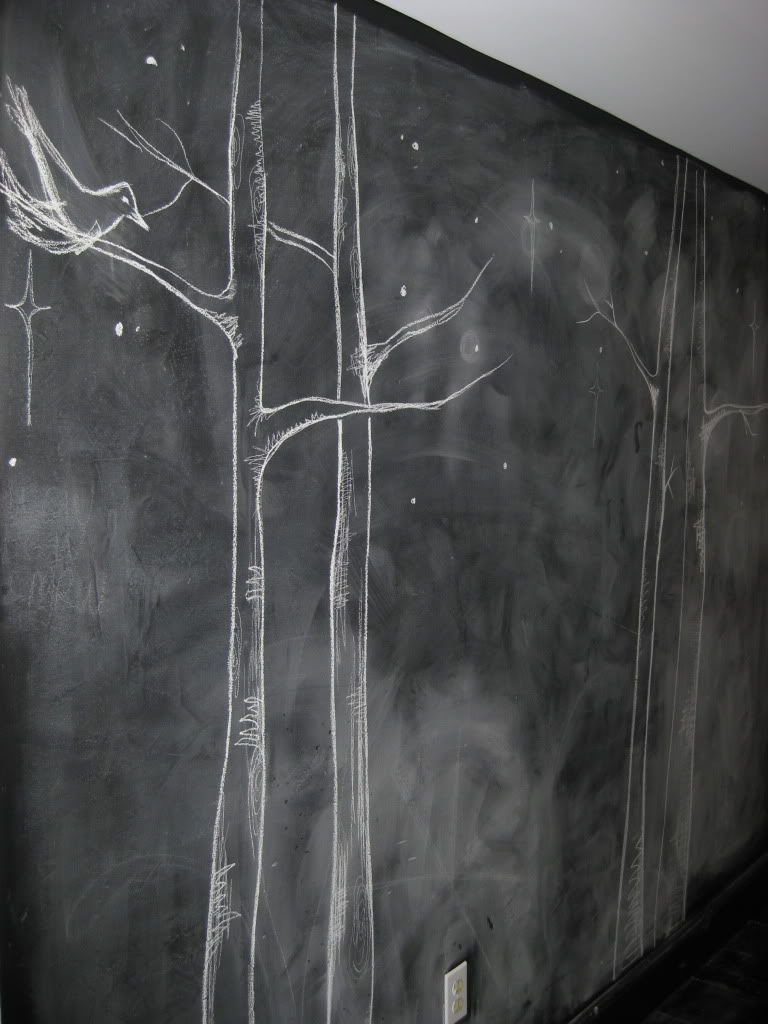 these are lyrics from 'les meserable'...they asked me to draw them on :)
go eat there!