the other day when i was selecting fabrics, i knew that the big pink/coral ikat print wasn't right for my chair, but i just looooved it. i decided to buy a yard, and recover my little '60's stool that my mom gave me in it, and i love my decision. here it is: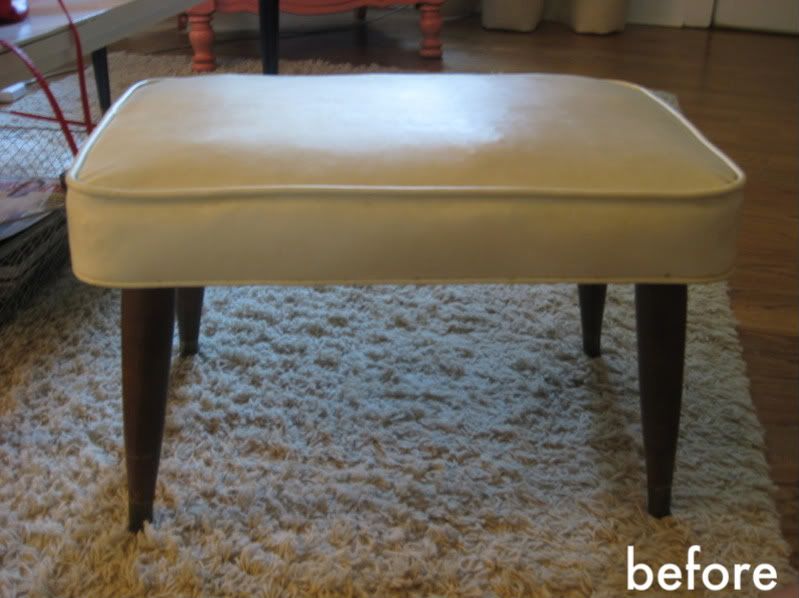 annnnd, after: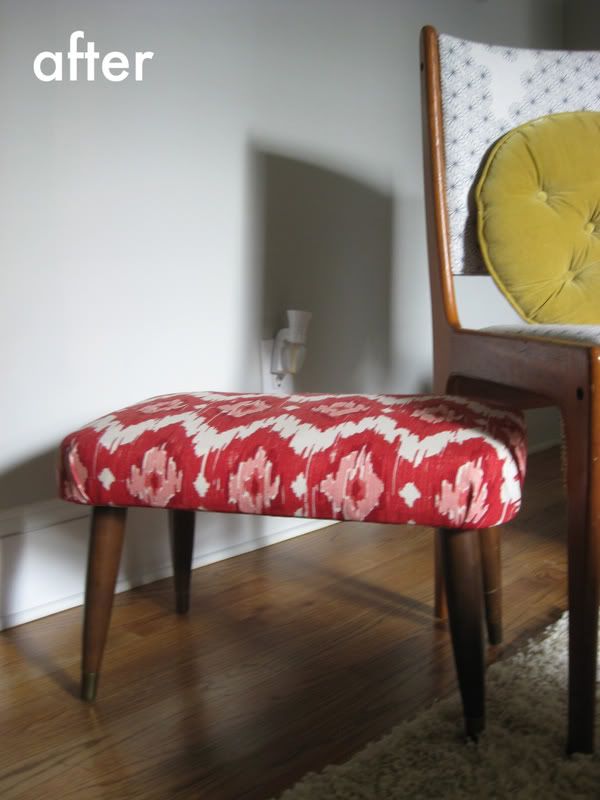 but, really, what would an "after" photo be around he
re without mika to interrupt - i mean- grace us with his presence.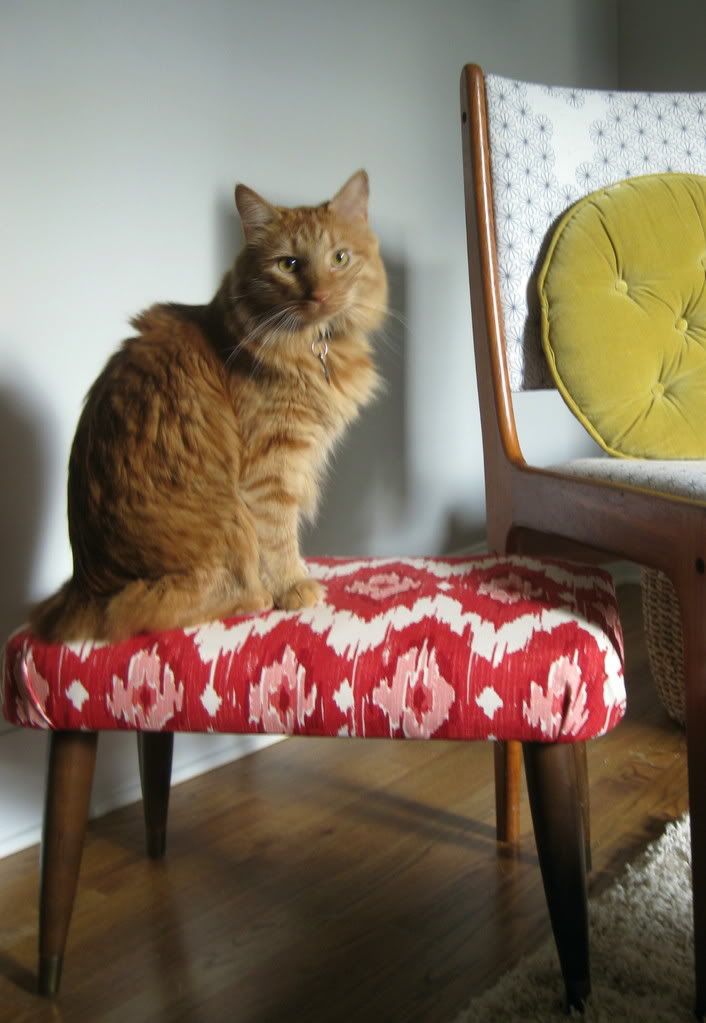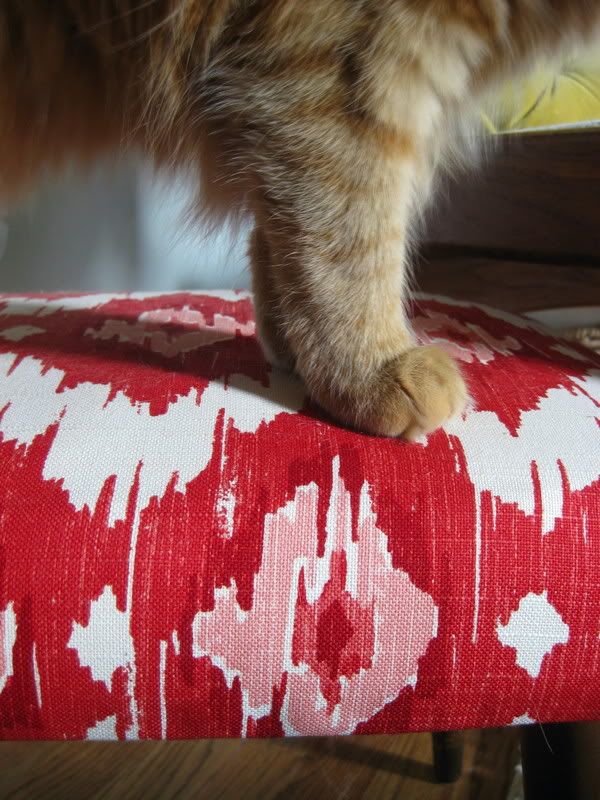 ps. i finally decided on a fabric for my chair, and it is being reupholstered now! i'm still deciding on what color to re-paint the frame, though...