sooo, we have this really hideous stairway (that i hate because it's painted a builder-butter-yellow) that you guys have never seen because i hate it THAT much. it's only made worse with by the hideous glass light fixture that hangs there: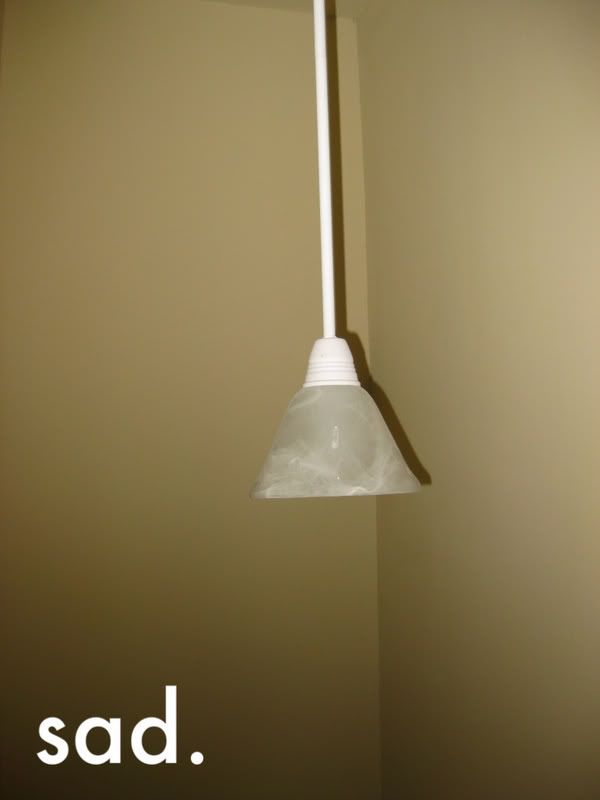 is it a faux-marbled-glass? yes, my friends. yes, it is.
i came up with the plan to replace the glass part with a new shade, and voila! it's muccccch better now. the butter-yellow walls remain, but they will be done away with (hopefully) soon.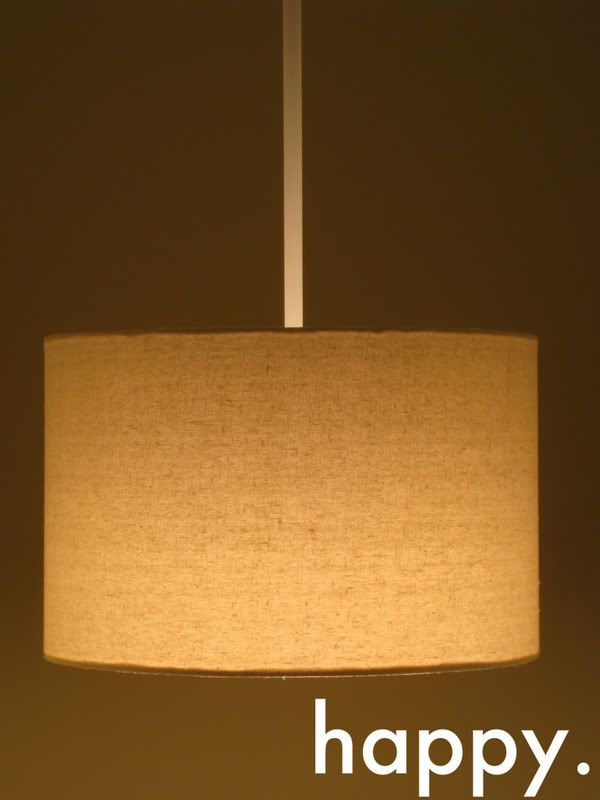 i bought this shade at marshall's for $15 tonight, and rigged the shade so that it would attach to the existing fixture. it's really not totttallly sturdy or even, but it does the job until i find the best way to permanently fix the situation. the light is much better now, and it doesn't pierce my eyes with ugliness when i look at it.
i ended up turning the glass shade upside-down, and balanced the new shade on top of it. like i said, not the most permanent solution, but since it's not really moving anywhere, it works until i come up with a better solution!
the inside: