well, the blue buffet piece is done! i didn't really get a great shot of it, but at least i can show you what i did...(really time for me to invest in a better camera, you can barely see the distressing on this first shot! argh....)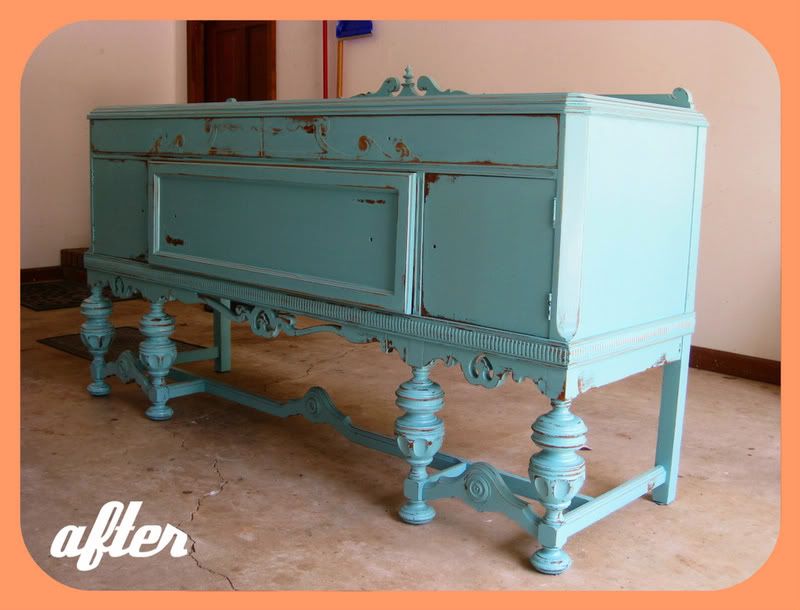 here's a refresher on what it looked like before:
photo of the details:
i love the scalloping on the drawer fronts! so many cute details on this piece.
the legs are the absolute best! again, the color is "lagoon" by martha stewart.
have a great wednesday!
***
post-edit: i am told by a sweet reader that there is a piece like this available on craigslist in the conyers, GA section. the style is 'depression era', just FYI. and of course if you need a painter, you know who to call :)