my chair is done! the upholsterers called yesterday and told me i could pick the pillows up whenever i wanted, and i drove straight to the shop! i love the way it turned out.
remember what it looked like before? i chose the grey geometric fabric because i decided grey was the best, as far as a neutral, and i wanted something that i will (hopefully!) be able to work with for a while! i initially painted the frame coral, but i decided it was too feminine and bright (jordan agrees :) ), so i painted it a hand-mixed off-white. for those of you that asked, i'm not sure of the names or makers of any of the fabrics, but they were all samples from lewis & sheron, here in atlanta.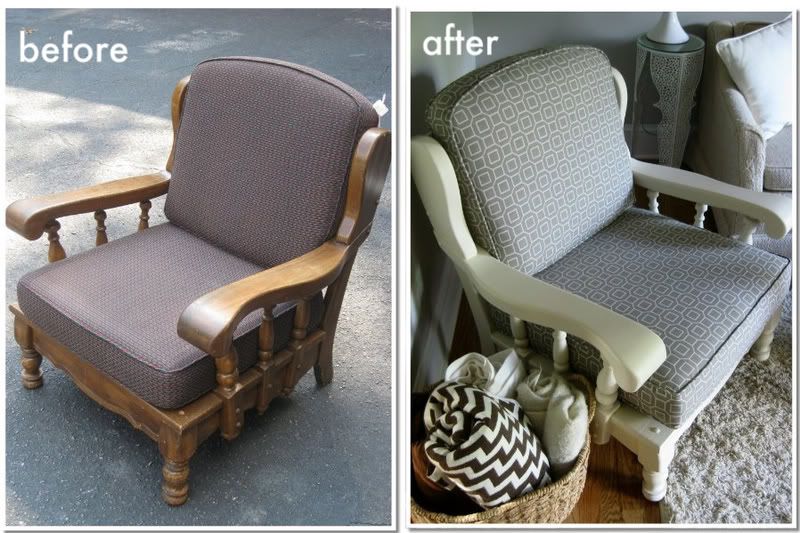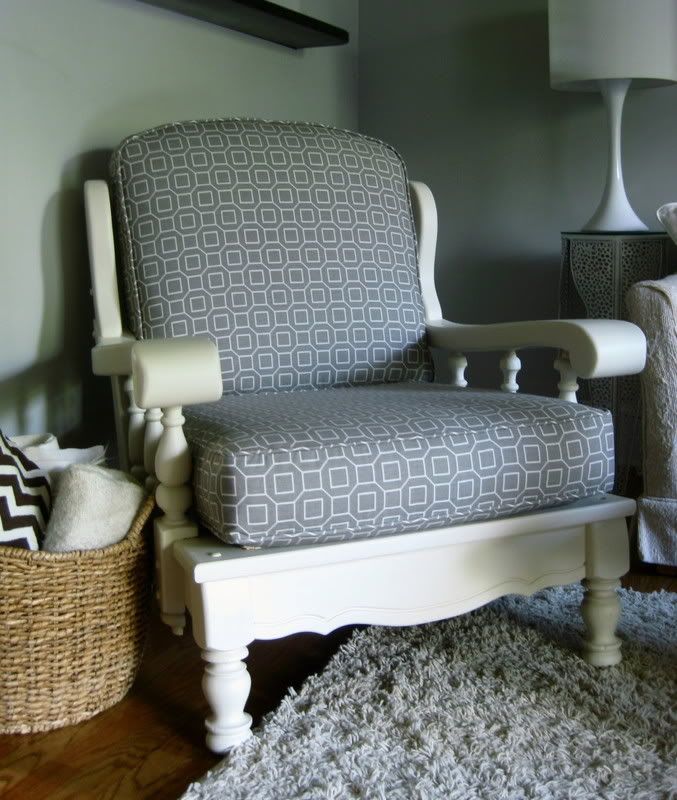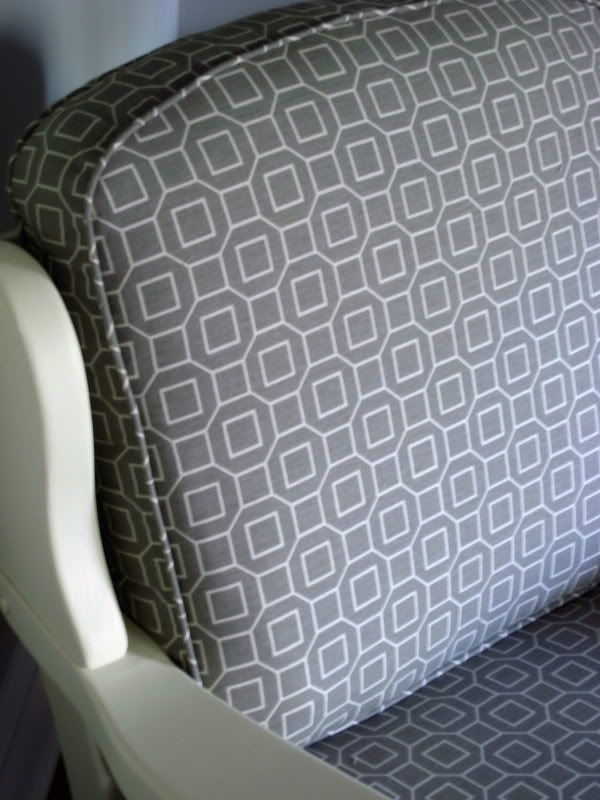 i'm really happy with the way it turned out!
next, i wanted to post this here (i've also posted it on craigslist). i am selling my mid-century dresser/console in order to make room for some shelving units! i'd love to keep it, but i just don't have room for it anywhere!
it's in pretty good condition, and the measurements are: 58" long, 20" deep and 31" tall. i'm only selling locally, sorry far-away folks! it's solid wood, and fairly heavy. still has original hardware! i think it was probably made in the 50's or 60's. there are a few bumps and bruises, as you can see from the photo, but nothing that couldn't be sanded down. i painted it white, but you could, of course strip it back down to it's pretty wooden finish if you wanted. there doors are a little bumpy, due to me applying some textured paper a year or so ago, but that is something that could be removed as well. it has 3 working drawers, and two doors with storage space inside (we store records in them - they are pretty deep). i am asking $130, OBO.
email me at kristen.fountain@gmail.com, if you are local and interested in it! pick up only.