a few months ago, i promised a friend that i'd paint a small "cafe" style table for her that would be done when i came to visit her last month, then i never found one, therefore i ended up using the one we had in our house, which resulted in jordan and i not having a table to eat on. (that sentence was crazy) (do you even know what i'm talking about?) (sorry.)
not having a table to eat on didn't really bother me, but jordan was getting pretty annoyed at our lack of space to place a plate on. so, after a good amount of craigslisting, and searching online, i decided i would go with either the
odyssey white dining table from cb2
, or the
docksta dining table
from ikea. they're basically the same table, but the one from cb2 is a few inches smaller. i got in the car, and was headed to cb2, when i decided to pull over at a cute little vintage home furnishings store here in atlanta called
scarlett loves rhettro
. i ended up finding this sweet little vintage table that was the perfect size for our space (the other 2 were really too big, but i was just going to suck it up!), and i love the metallic gleam that it adds to the room! it's a similar shape to both of the tulip-style tables i was looking at, and has a fun '60's-esque look to it. the space isn't totally done, but at least here's a little preview:
i still need to recover the chairs in a new fabric, but i haven't decided what i want to do yet. maybe burlap? should i change out the chairs for a different style? what do you guys think?
did i mention this table was only $35? score!
i also ended up buying a fun lantern-style pendant lamp at ikea:
i like how it echoes the circular shape of the table, and it helps balance out some of the more feminine things i've added to the room lately. i like girly things, but too much "pretty" just downright gets on my nerves.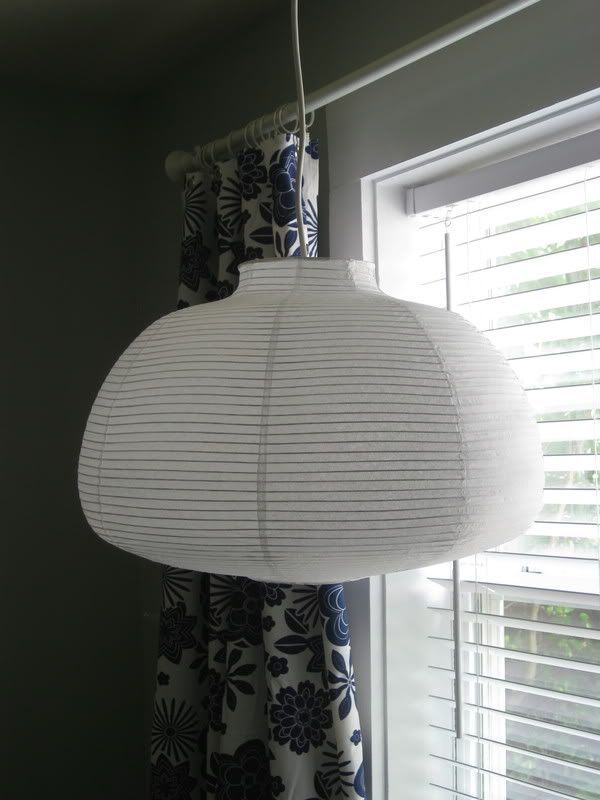 i also wanted to show you guys my little flower arrangement i came up with today. i've had these glass bottles (that i found on the side of the road!) for a couple of months now, and i've had this vintage cheese container for a while (bought at an antique store). i went to the grocery store today, and came home with two small $1 bouquets of coral-y carnations. they're not just for prom corsages anymore, kids!
anyway, i placed the glass bottles in the cheese container, stuck the sweet little blooms in the bottles, and voila! a new flower "arrangement":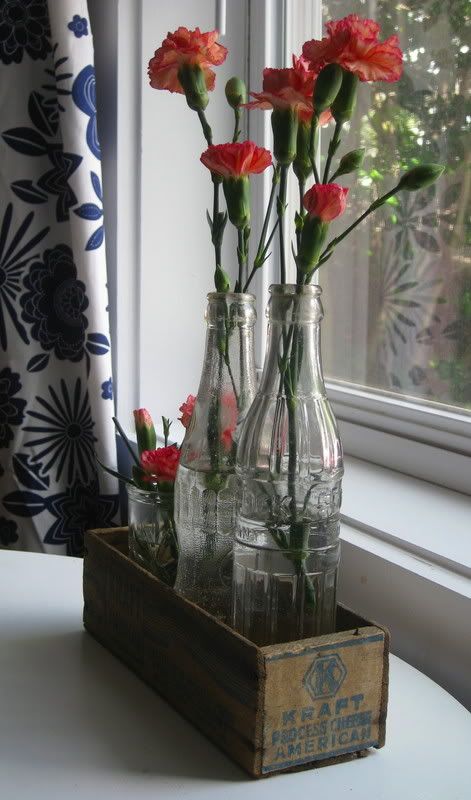 my friend cathryn hates carnations, so whenever i see/buy them, i think of her. this is for you c-mac: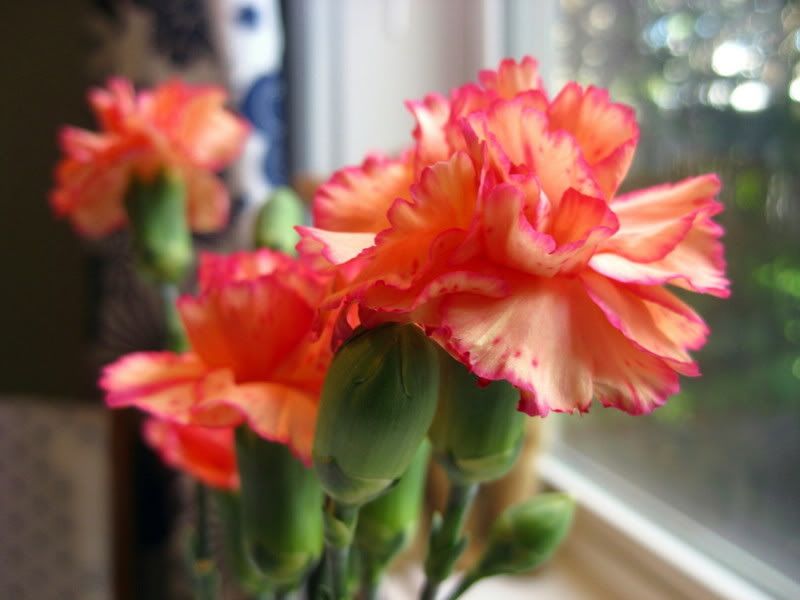 i think carnations are cute, because it looks like the edges were cut with pinking shears.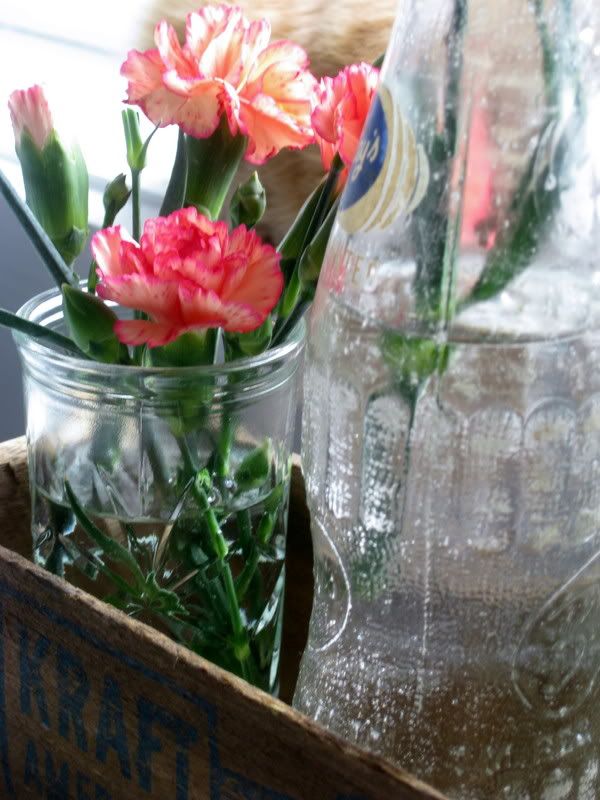 p.s. my cute lil internet-turned-real-life friend barb, from
knack studios
talked about me yesterday :)
check it out
. thanks, barb!