last week,
i promised some more shots
of the restaurant project i've been working on...here they are! i'm actually still doing a little work there, but here is some of the other stuff i have done. the restaurant used to be eno (for you atlantans), near the fox, and they totally reinvented it, and now it's called
5th street cafe
. i was working with a very creative design team, which was wonderful. it's nice to be around other creative thinkers, and it was a blast to draw on chalkboards all day (which is what i'm doing again today!).
one half of the restaurant was turned into a cafe, which will serve sandwiches, cakes, cupcakes, etc., for lunch. they also sell specialty gourmet items. i painted a good bit of the furniture on this side this pale-ish grey, and wrote the menus on the chalkboards...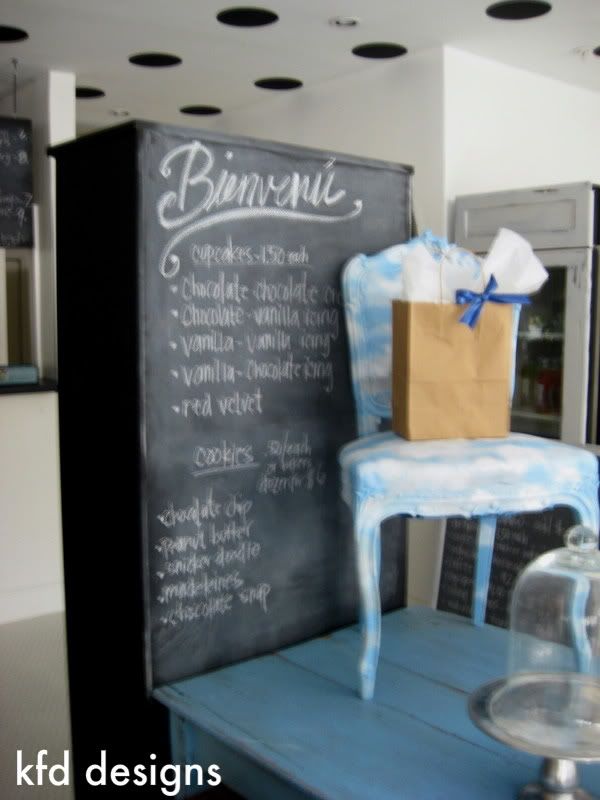 (i didn't paint the clouds on that chair, but isn't it cute? love it!)
here is some of the furniture in the cafe: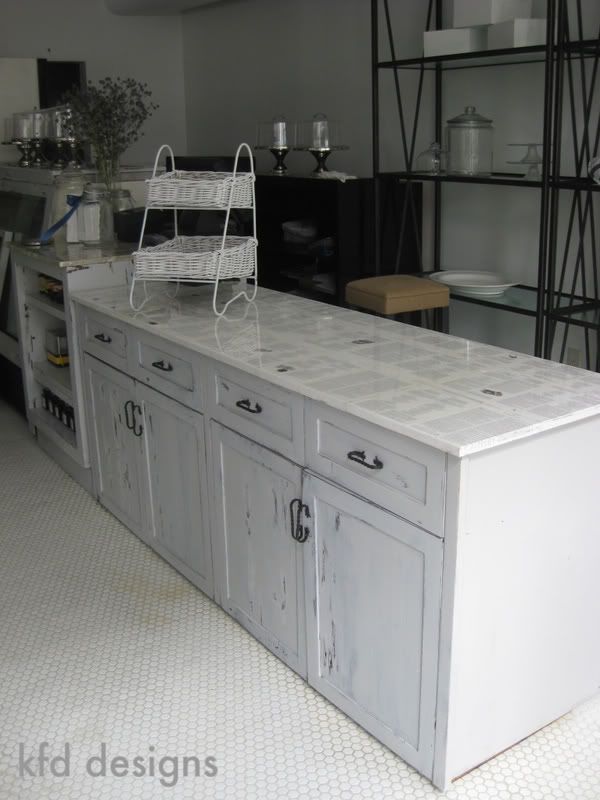 the tops of the counters are covered in old book pages - how cool is that? i didn't do that, by the way, but i love the idea!
looking into the cafe, from the restaurant side: here is the bar that i painted...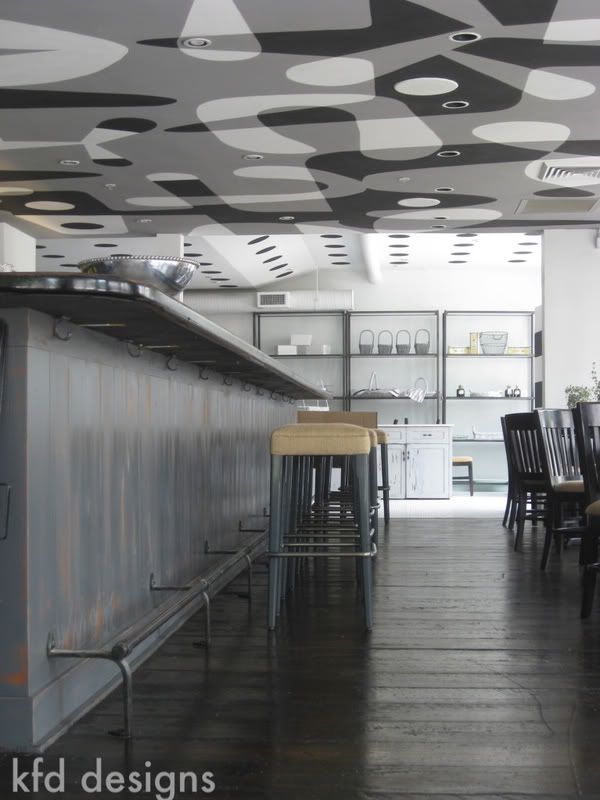 again, i didn't paint the ceiling, but it amaaazing!
little cafe tables i painted: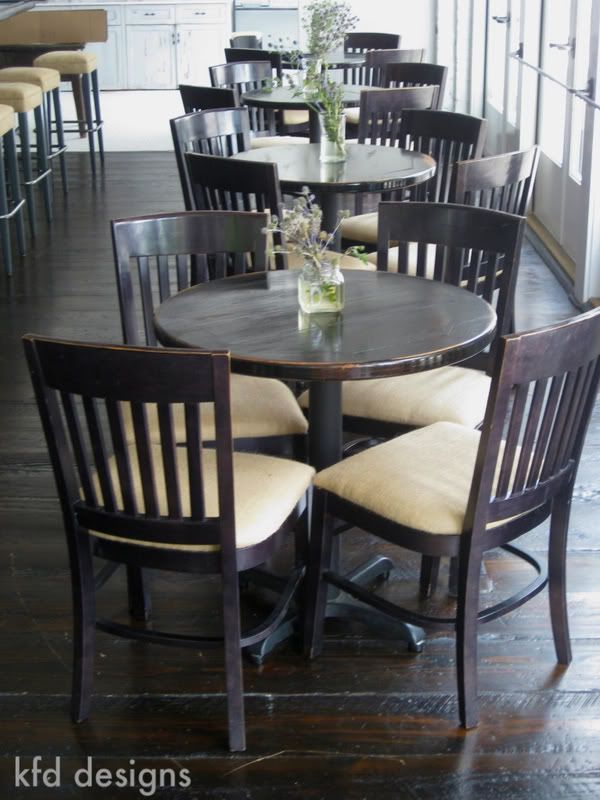 don't you love the burlap seats and the wildflowers in jars on the tables? pretty awesome vibe here.
here are two more consoles i painted. i didn't paint the grey part, but after it was finished being painted grey, i added the black linework and side detail:
i tried to do a sort of french-looking frame on either side of the consoles, since the place has a french theme...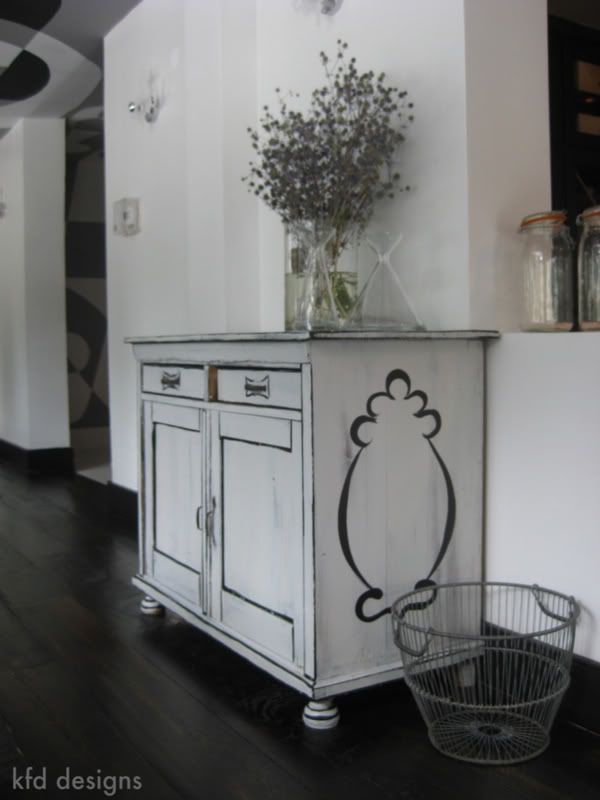 here is a wall that is in the middle of the restaurant, which has a TV on either side of it. i painted it in chalkboard paint, and drew on both sides:
here is another little console beneath the tv on the other side of this wall: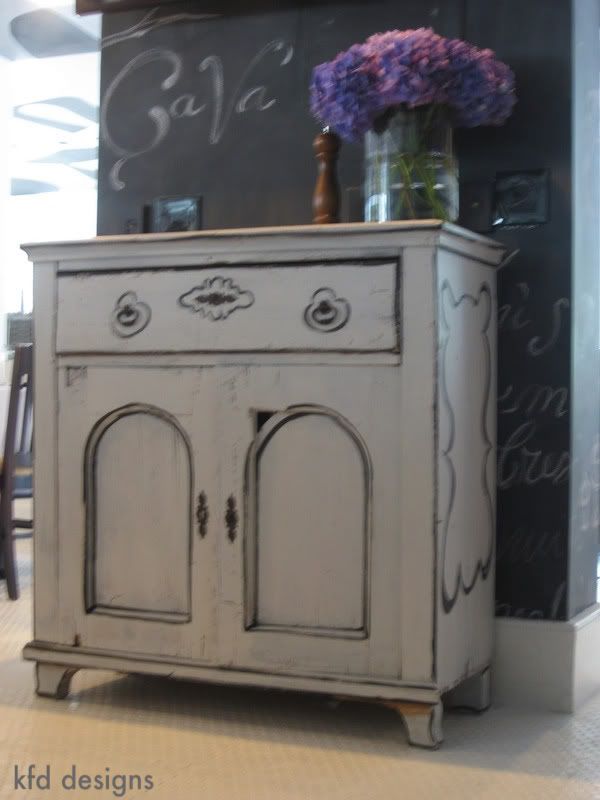 here are the signs on on the bathroom doors i did: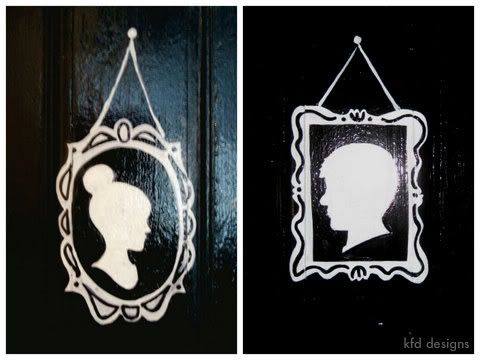 and last, remember the hostess stand and bike i painted as well?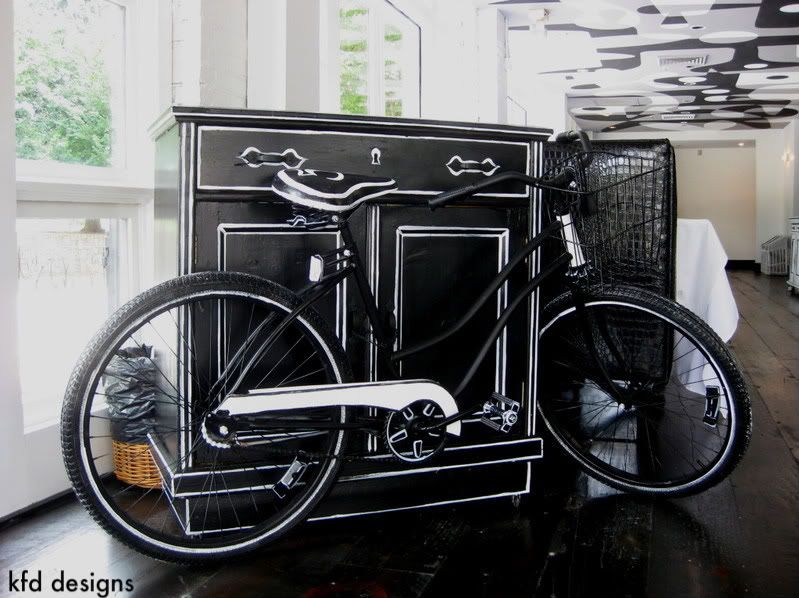 ***
you've probably noticed i put 'kfd designs' on all of the photos this time around. i'd really prefer not to, but i have found some people using my photos as reference without a link back! please link back to my work if you are using my photos. thanks! :)