hellooooo...
over the past month or so, i've been working on a restaurant project over at
5th street cafe
here in atlanta (at 5th and peachtree, for you atlantans). here is one photo from the project - i'll be posting more later. it was such a fun, playful look, and it was a blast to paint a bicycle!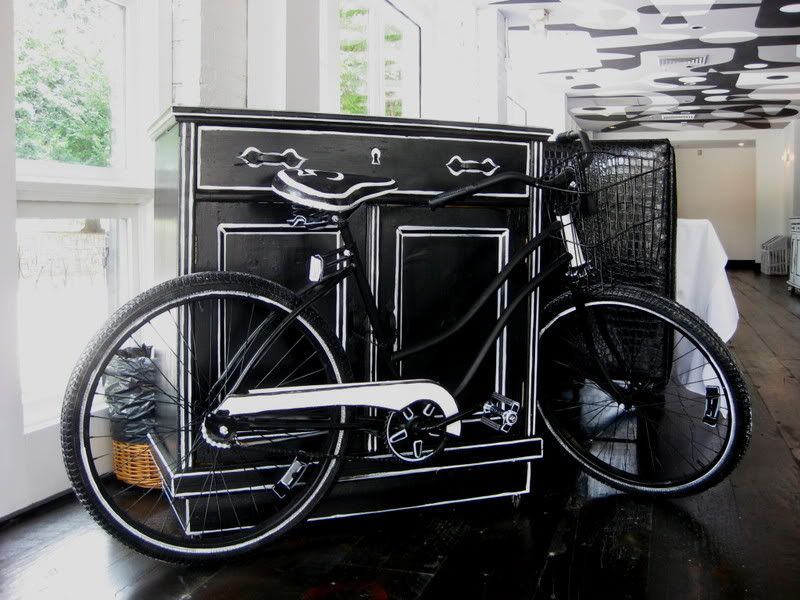 hostess stand and bicycle that i painted. the menus will go in the bike's basket :)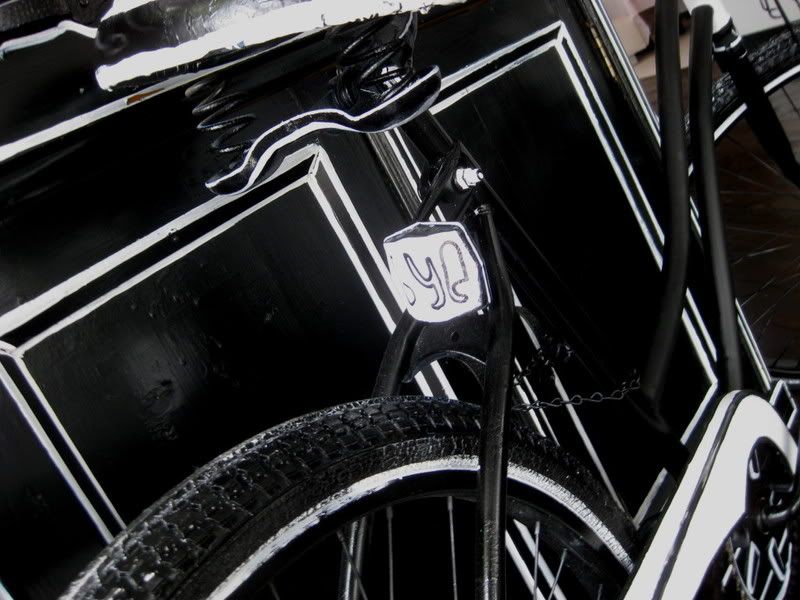 ...and no, i did not paint the ceiling, but isn't it awesome?