i really donnnnt like working with oil-based paints, but i had to this week (since i was painting some doors and trim). a few nights, i had to bring my brushes out and clean, clean, cleaaaan them with mineral spirits.
looking into my mineral spirits container the other evening, this is what i saw. i thought it was really pretty: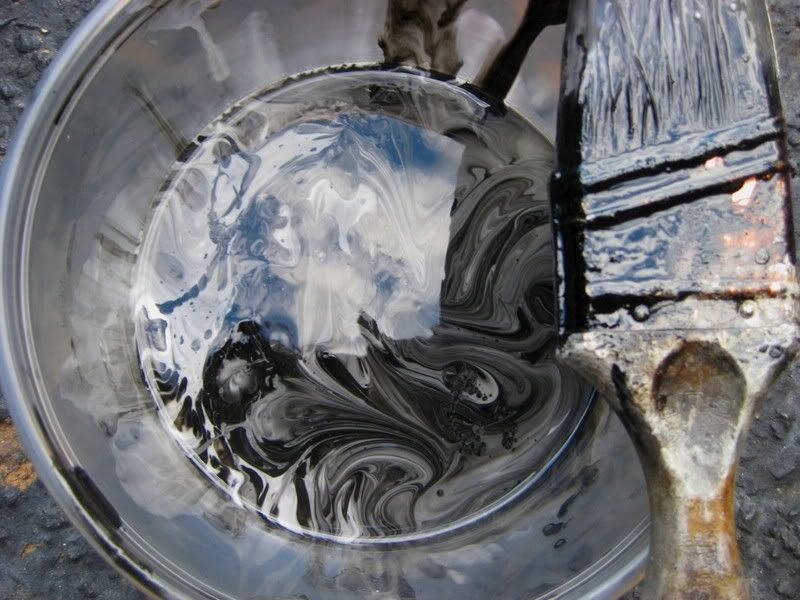 happy weekend, everyone.