some of you might remember this ceiling
that i painted a few months ago
. i painted white and yellow stripes on the ceiling, and i painted the dresser in a dark blue-black with thin white stripes. well, the nursery is finished, so my client let me come back and snap some official "After" photos. can i just say I. LOVE. THIS. NURSERY. i have a feeling you guys will, too...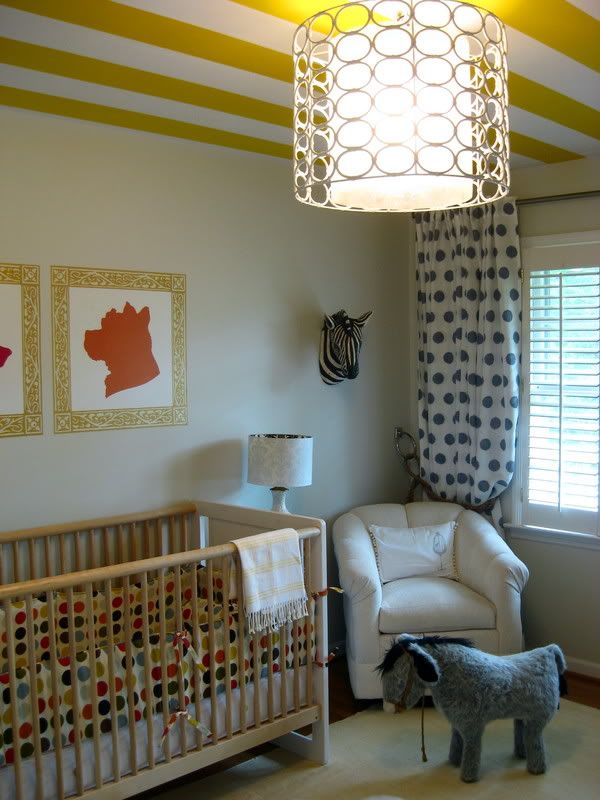 ultimate cuteness. they aren't going to find out the gender of the baby, and i think she did such a fun job using neutral colors! love, love, love. check out the curtains! and what about that awesome light fixture?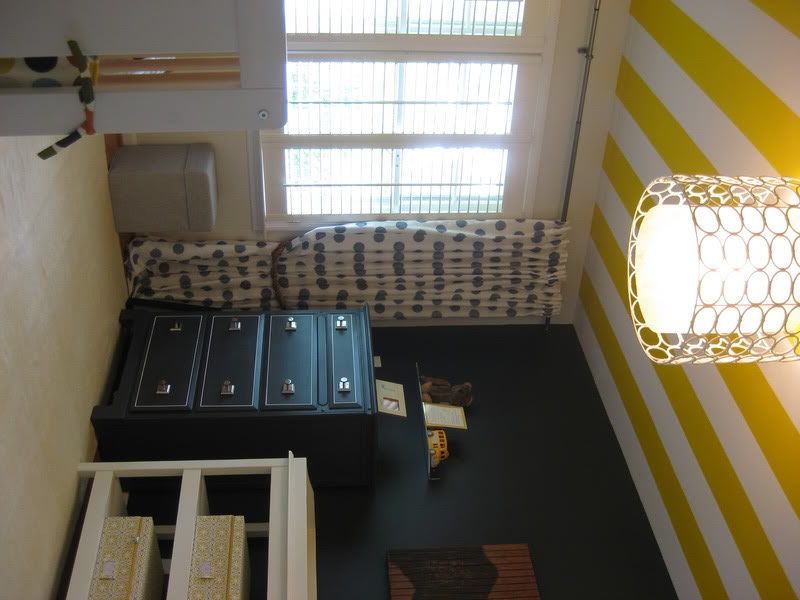 the other side of the room, which shows the dresser! don't you love those shiny pulls? i don't know where she got them, but i love them. i also adore the way she has the curtains tied back with the rope and silver ring pulls!
the dresser was a piece that was my client's dad's when he was younger (so it's the future baby's grandpa's! awww). this is what it looked like before i painted it: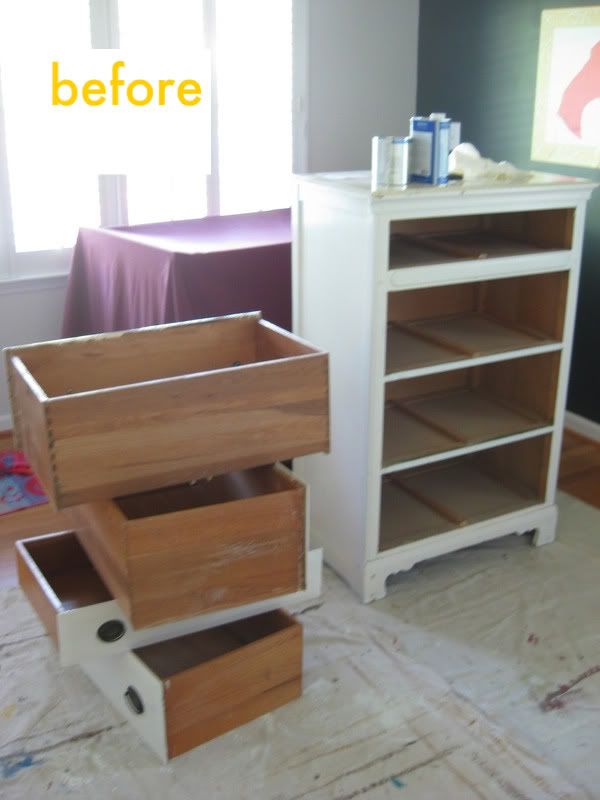 and, after! (sorry for the crazy-lit photos! my camera kind of stinks sometimes!)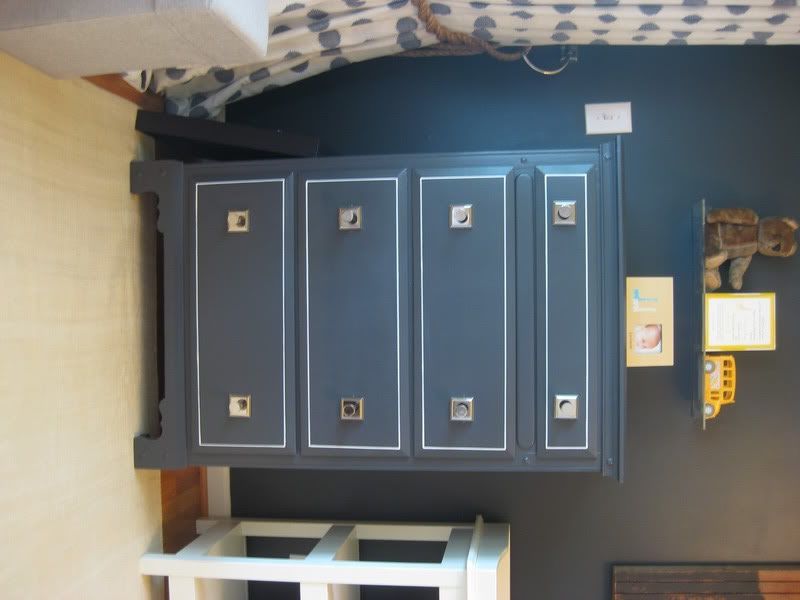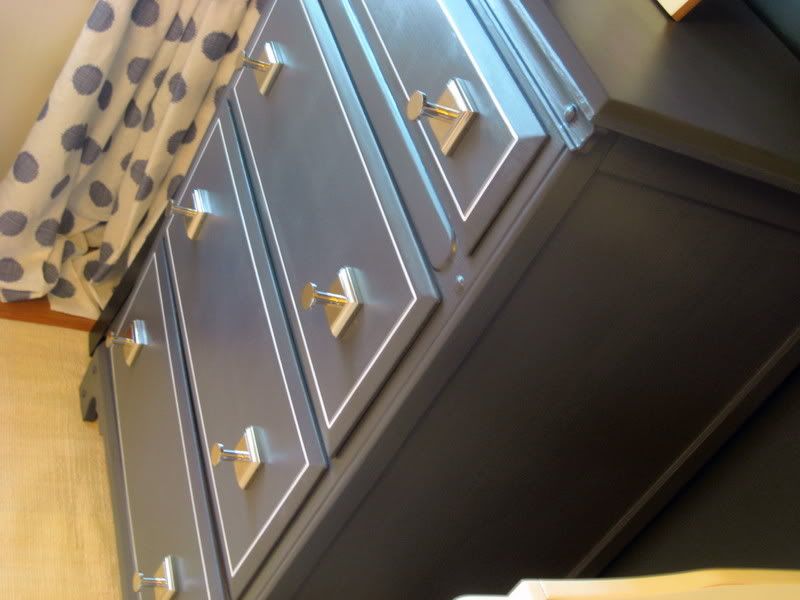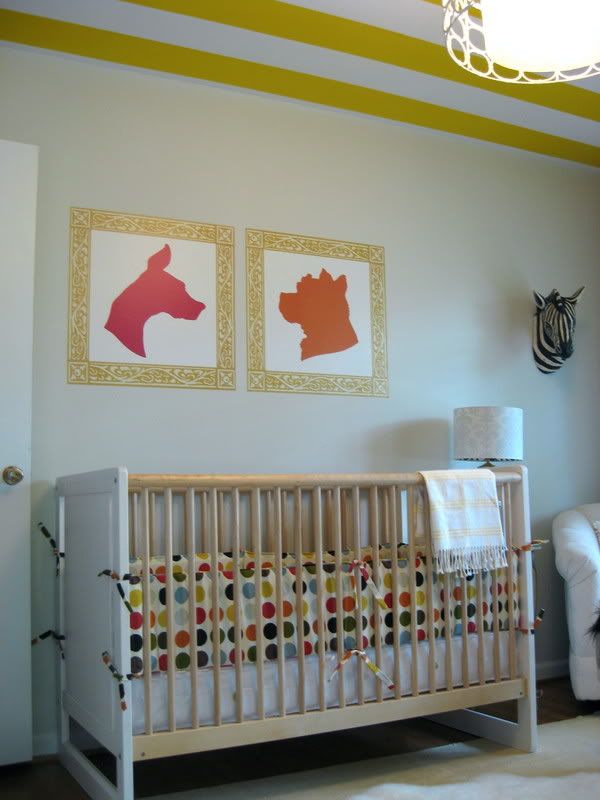 the crib! love the zebra, too. and the dots bedding. ok, i love everything.
how cute is the elephant artwork? i love all the furry friends in this room! really also love the 'rough' elements like the rope and the wooden surface that the elephant is painted on. there is also a lucite shelf hanging above the dresser that adds such a sleek, modern feel, as well. texture galore.
what a lucky baby.