***post-edit: sold!***
new lil side table fo' sale, friends.
sweet little burnt orange side table. this piece was probably originally made in the 50's, and i brought it back to life with some TLC and paint! it's got cool black and white paper lining the drawers, and vintage-looking knobs. 15" deep, 15" wide, and 28" tall. email me at kristen.fountain@gmail.com to purchase/for questions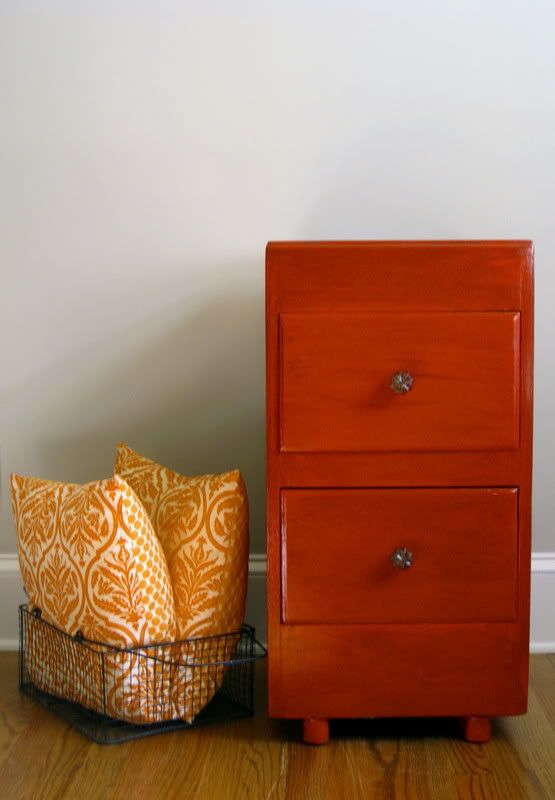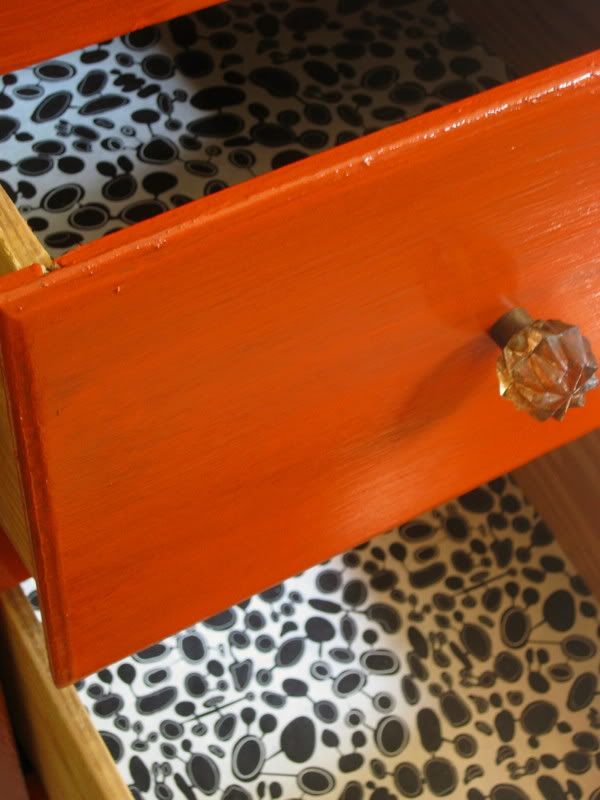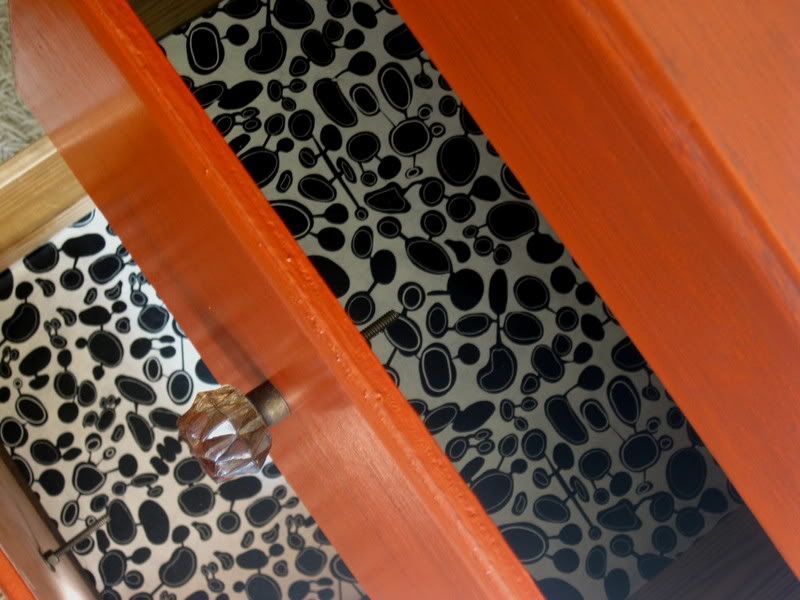 i could definitely see this cute little table in a nursery, used as a rocking chair side table, or maybe in a fun bedroom as a nightstand. whatever it's used as, it'll add so much fun to its future home!
easily shippable, too!