i did this project last week as well...
jaclyn basically knew what she wanted, so i just had to translate it onto the dresser! she is ordering a headboard that is this creamy antiqued color with a "caramel" colored antiquing on it. i tried to match that antiquing color from this photo: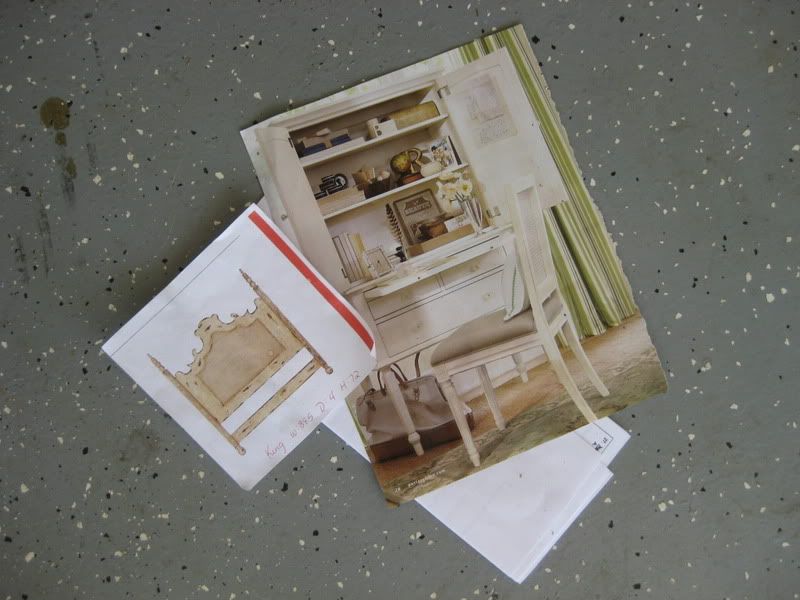 (i don't know where either of the magazine pages are from!)
as well as tie in some of that appley-limey green to the decorative part on the front (she also requested black and that coppery/gold to accent the green). i loooove doing this decorative swirls on things - i just doodle them on with my watercolor pencil, then paint on top of them. it's very fun and freeeee! i could do these swirls all day long :)
this dresser started out as a "normal" wooden dresser (no before shot - sorry), and i sanded it up and painted on. it was really fun to "dirty" up something that was nice, hehe...
here it was before i painted the swirls on. you can see the sketches i did for the swirls...
i liked it this way too, but doing the swirls was the best!
and some detail shots of the swirls: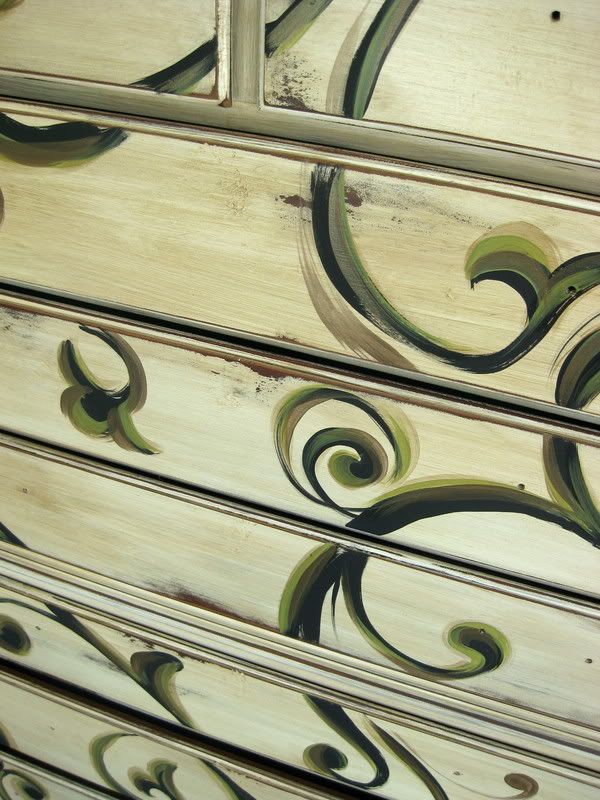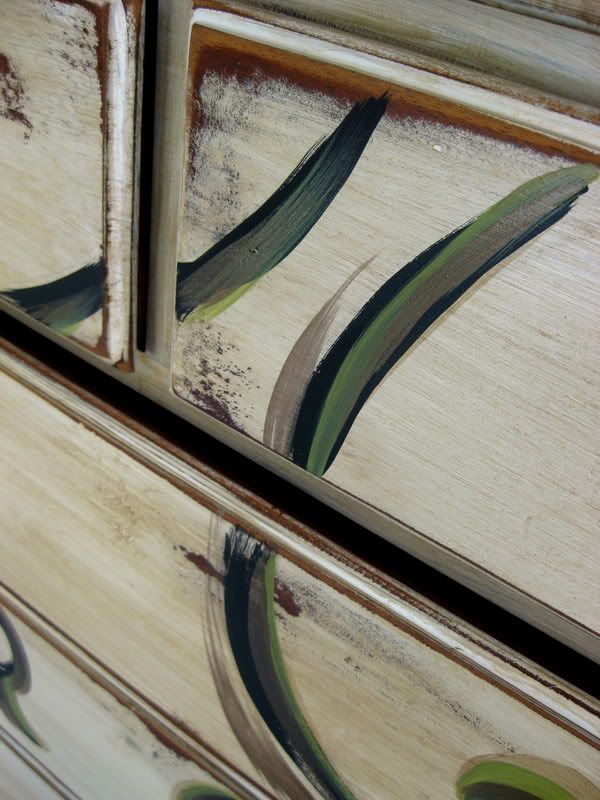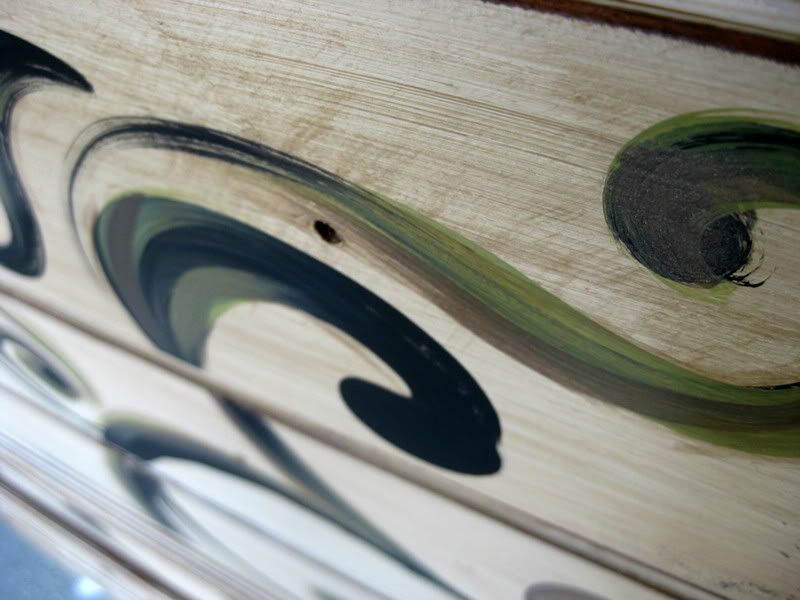 and here's the top: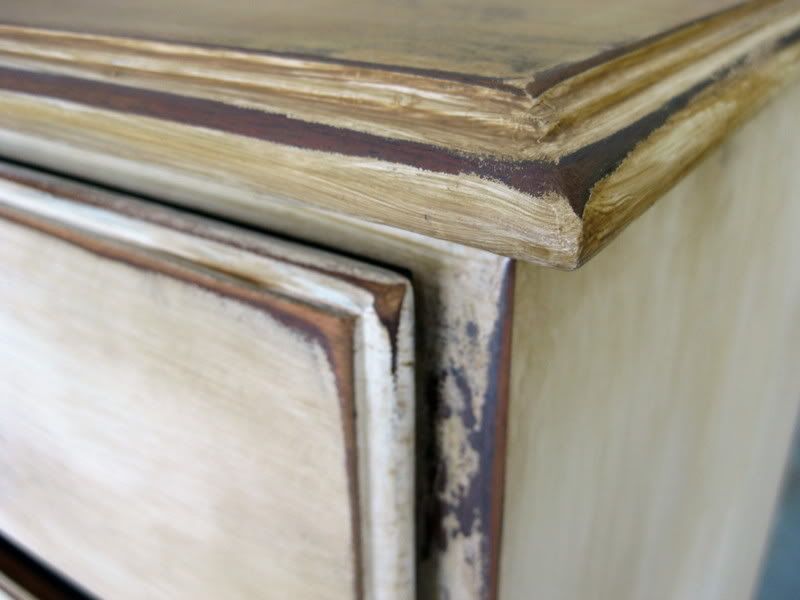 i actually did the top a litttttttle bit deeper of a "caramel" distressed color, just for variation, i guess.
___
i actually painted a big, 6 foot mirror a distressed green for her as well, so i hope to go back and grab better 'after' shots of both items later!