hello! so sorry i forgot to mention that i was going out of town this past weekend. we had a really great family vacation, and i have been sooo very busy lately with work that i was basically working right up until the hour the plane took off wednesday night! anyway, i'm back now, with lots of projects to share this week...
***
first up, is this fun old chest that i painted for sara to be used as her new coffee table. sara is so cute, and has such a great sense of style - her house is amazing (soon i'll get some photos as the chest actually being used as a coffee table so you guys can see her awesome taste!) i also love her because she told me that i could do whatever i wanted to this chest, as long as it was green ( gotta love a blank canvas...)
and here it is after i painted it its first coat of green. it was so humid outside, that i actually had to dry it with a hair dryer to get it to dry! darn the georgia humidity!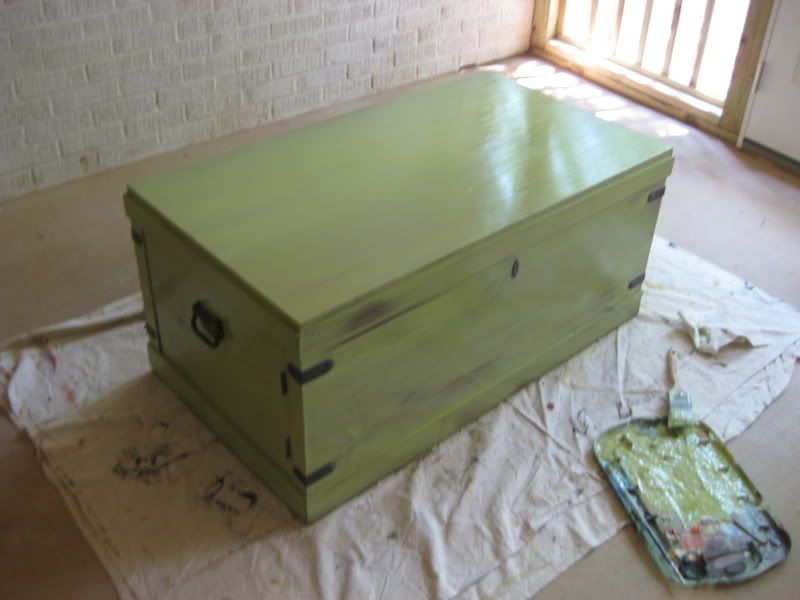 here it is after i did this scallop/trellis-y pattern on the top: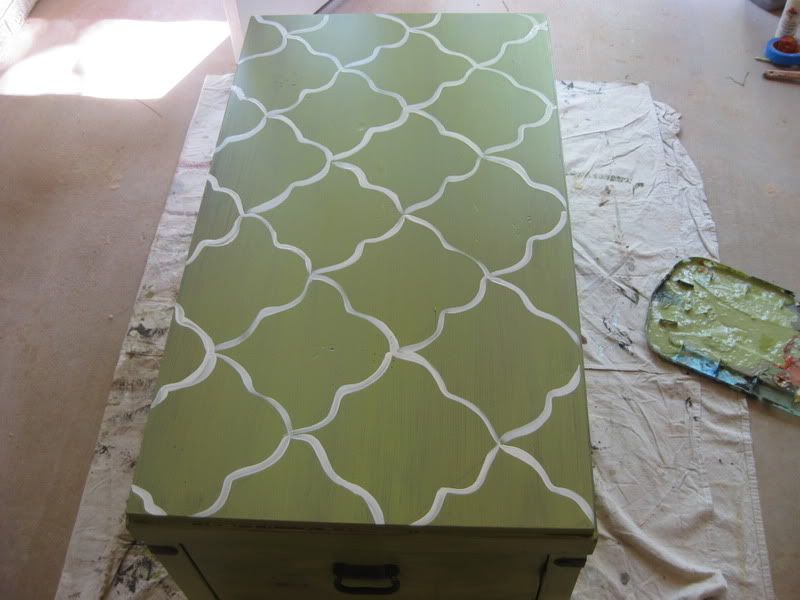 the pattern kind of mimics a pattern that is in sara's rug, and i wanted to do SOME kind of pattern on it, rather than just a solid color...