i just completed a couple of small side table projects for a client...she had these tables already (both were solid wood), and i made them over for her. my inspiration for both of the tables was the bedding from anthropologie that she'd already bought...
i painted it in a distressed black, and then painted flowers on the top that match the bedding in her master bedroom...
and, here is the second table that i completed yesterday for her: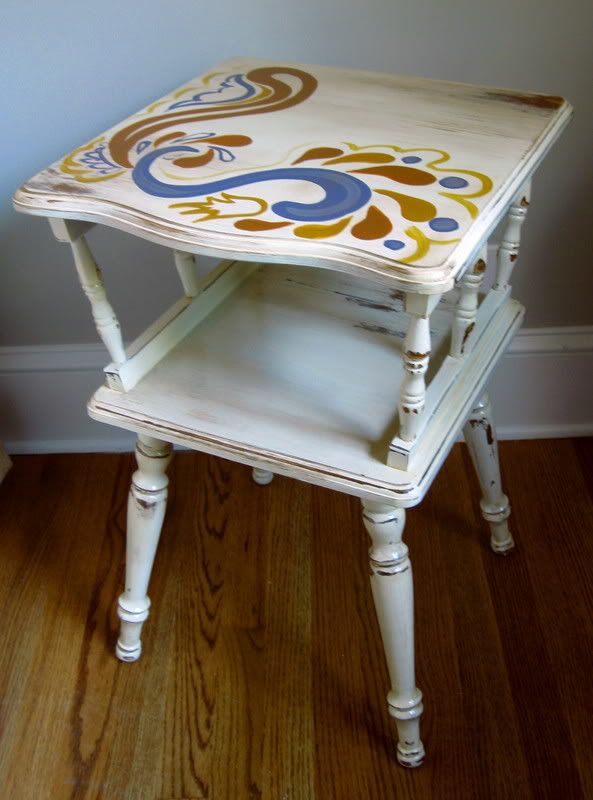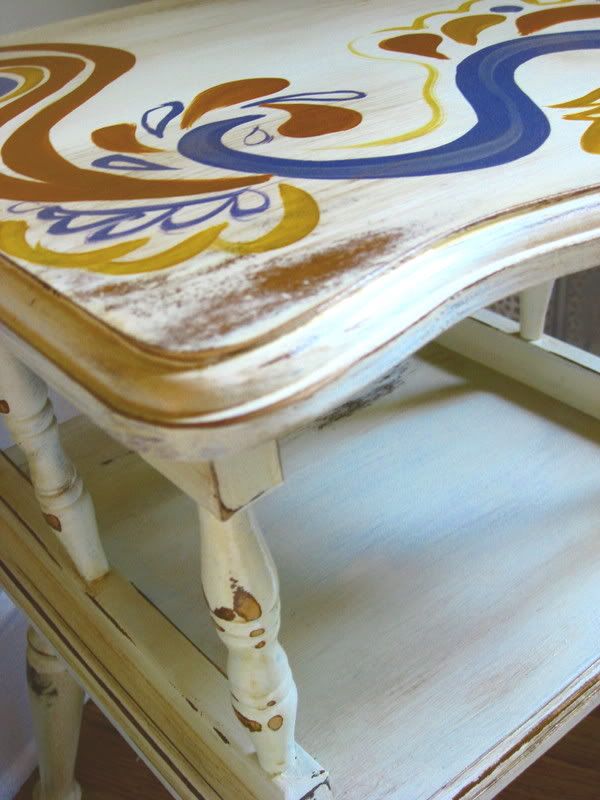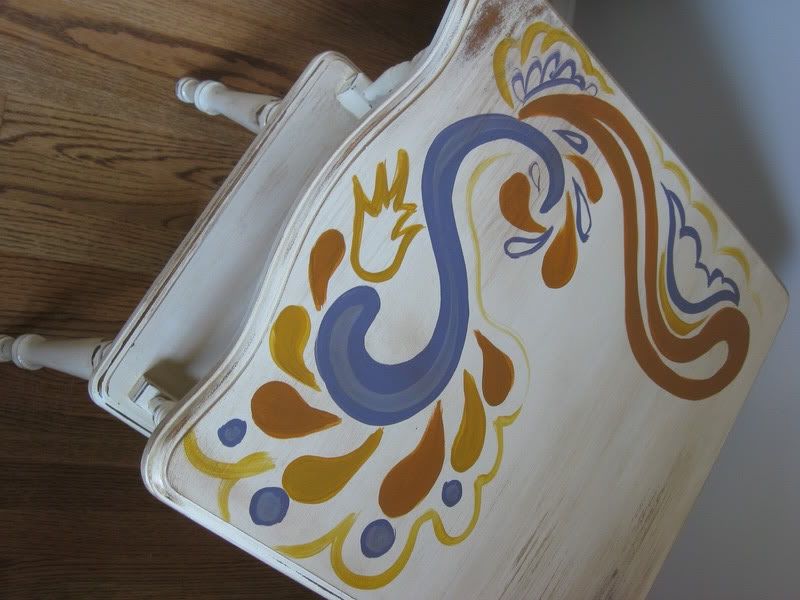 here was the bedding inspiration - i love the color combination! pretty corals, mustards, and lavenders..
____
if you live in or around atlanta, georgia, and have decorative painting you would like done, please email me at kristen.fountain@gmail.com