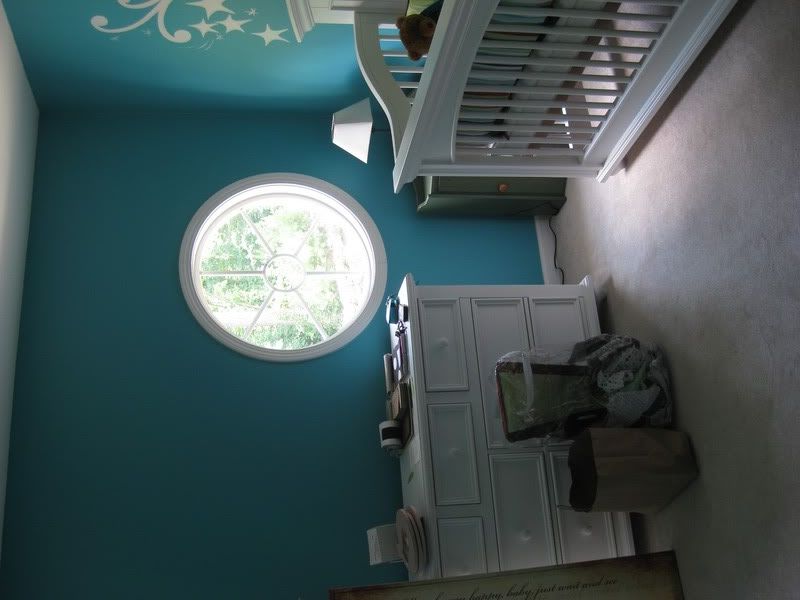 you can kind of see the bedding in that photo, but megan loved the fabrics in the bedding she chose (i do too!), so she wanted to "pull" them out a little more so that they were more obvious when you walk into the room. enter my custom canvases...
i told you guys that these were the fabrics that were my inspiration: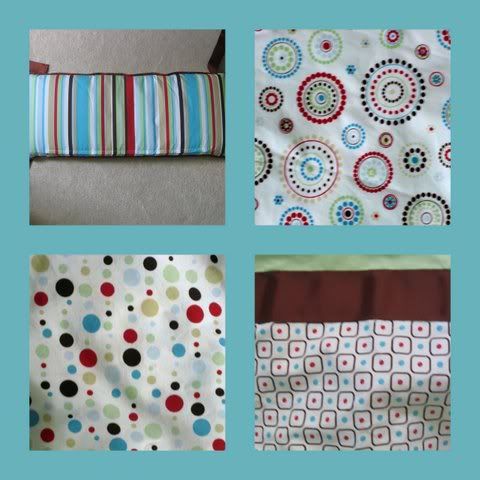 and here are my canvases: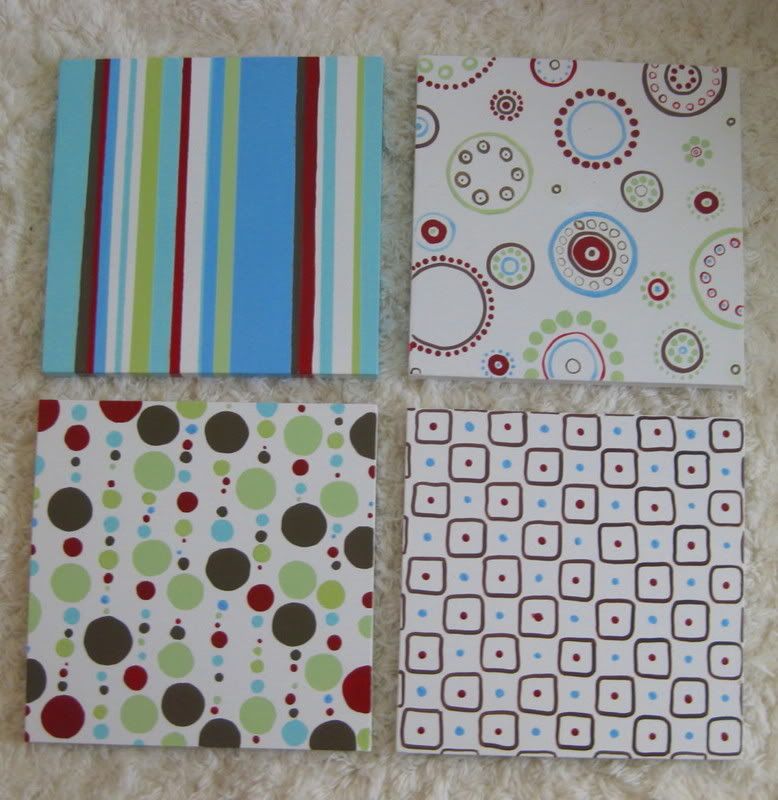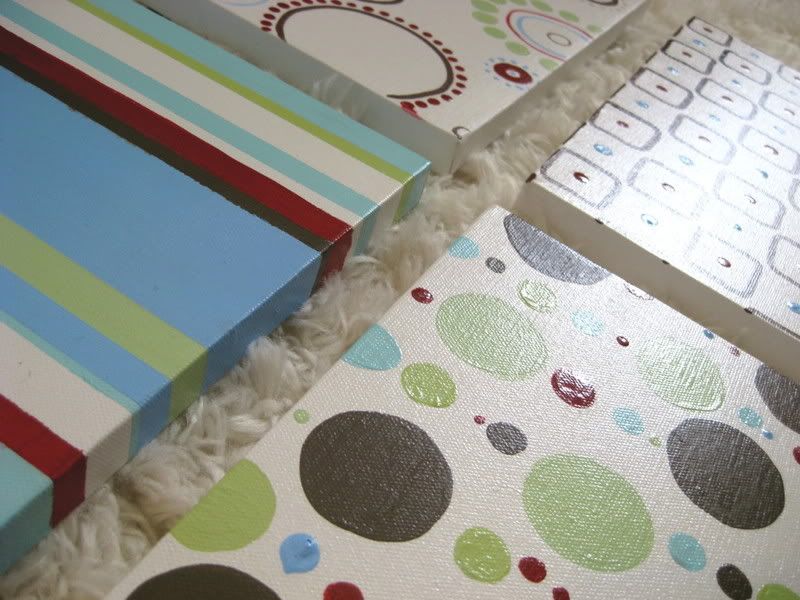 aaand, of course i had to show you guys a shot i took of them drying while mika protects them: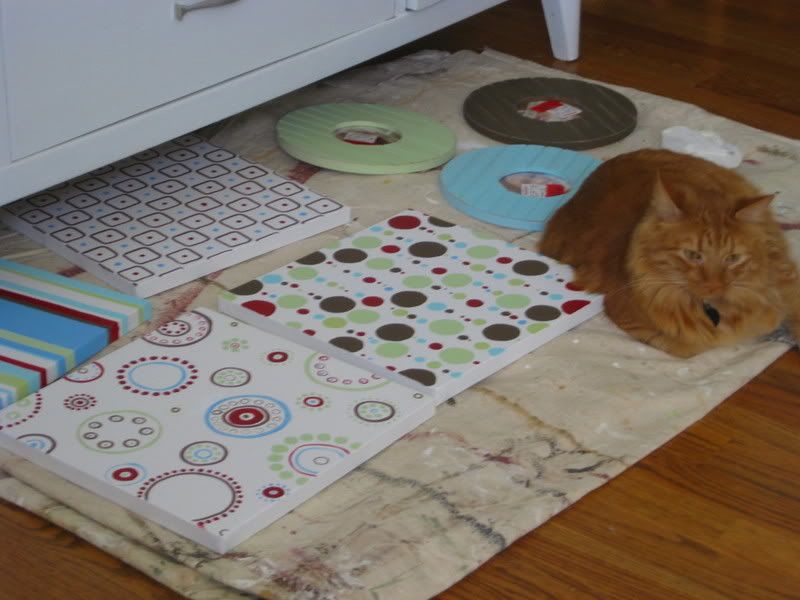 you'll also notice that there are 3 little circular frames i painted as well. megan found them at marshall's for only $3 each, and i painted them to match with the colors of the room. she's got a little "circle" theme going on - isn't it cute?
***
when this nursery is all done, i will be sure and get some great shots of everything for you guys. megan's doing an awesome job of pulling it all together, and i LOVE the bright color scheme!