hope everyone had a lovely weekend!
it was a weekend full of surprise treasures for me...we were dog-sitting this weekend, and yesterday while i was out taking the pup for a walk, i found this guy on the side of the road: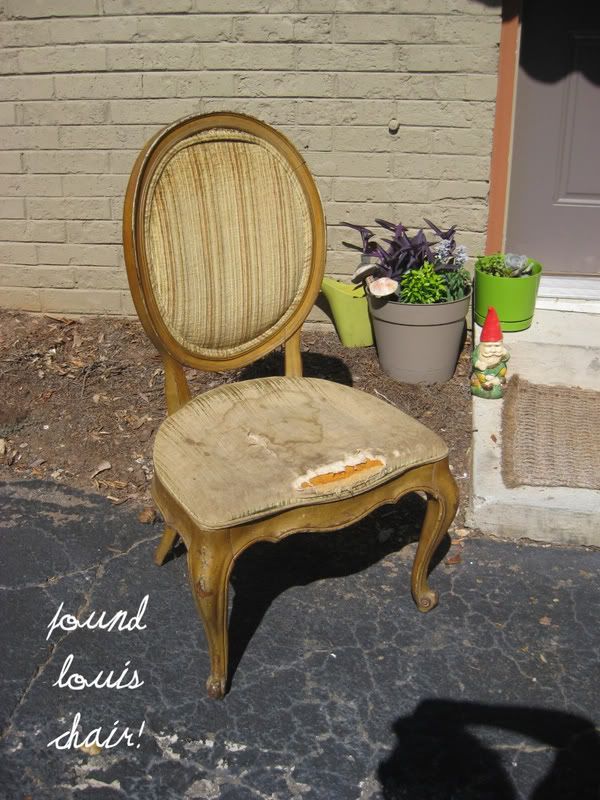 it reminds me of the chairs that i painted
a few weeks ago for a client
- i'm excited to make it over! still haven't decided what i'm going to do with it, but i love free sidewalk finds, so i was happy to drag it home with me.
also, my mom found this awesome dresser at a 'redneck yardsale', as she called it, haha...isn't it great? its GINORMOUS. props to the brother again for letting me use his loft as my storage space (like he reads this). by the way, i will be taking furniture commissions, so if anyone sees this and needs a painted dresser, email me before i begin working on it!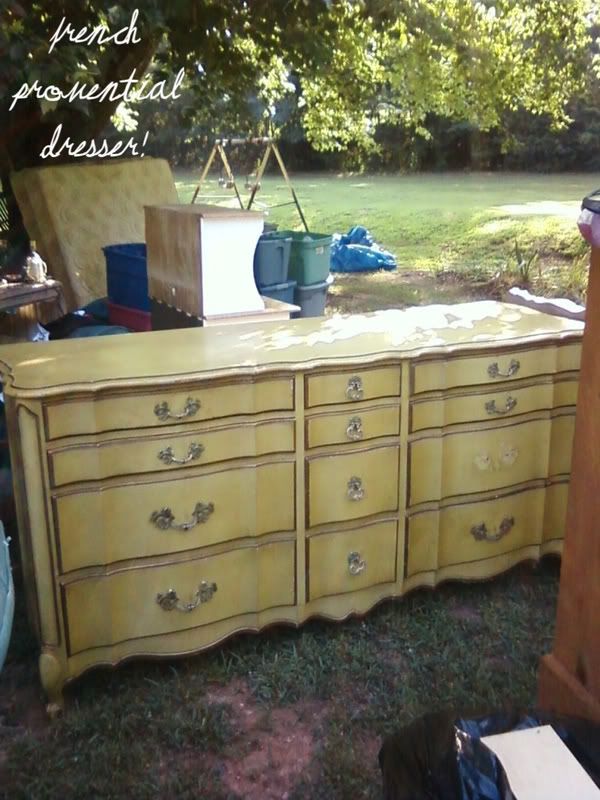 12 drawers! crazy! i can see it now as a tv console, bedroom dresser, baby's room changing table/storage space, dining room buffet...the list goes on...can you tell i'm really excited about this guy?